Department of Mathematics and Statistics
Financial Mathematics, BA/BS
Financial Mathematics is a branch of applied mathematics, concerned with applications to financial fields. It trains students to be specialists in various workplaces such as banks, investment or insurance companies, and governments. The program consists of fundamental applied mathematics courses in calculus, differential equation modeling, advanced statistical methods, financial market theories, accounting, economics, and programming.
WHY CHOOSE THIS COURSE?
The modern financial industry is one of the largest and most sophisticated institutions in the world. It demands graduates with diverse quantitatively oriented skills who possess deep knowledge of mathematics, statistics, and statistical and computational techniques, complemented by a background in economics, finance, and public policy.
UOH curriculum leading to the Bachelor of Science (BS) in Financial Mathematics and Statistics is one of few such programs in the nation and unique to the West Coast. It is offered jointly by the Department of Mathematics and Statistics in cooperation with the Department of Economics. This demanding major is intended for students interested in the role that mathematics, probability, and statistics play in pricing and hedging securities in the financial markets.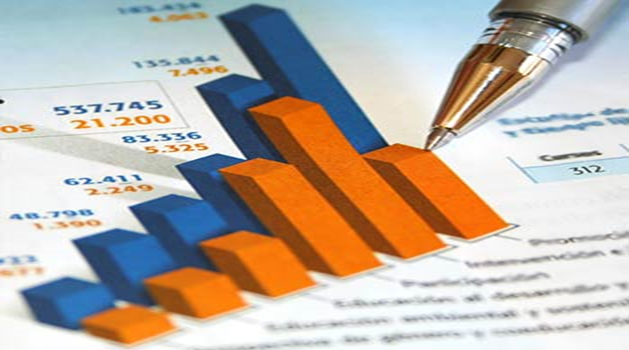 Students graduating in Financial Mathematics and Statistics have open to them a wide range of career choices including commercial banking, corporate finance, financial planning, investment banking, money management, and real estate or pursuit. This program is also an excellent choice for students who wish to continue their education with graduate study.
COURSE OVERVIEW
The financial world relies on mathematics and expertise in analytical thinking and problem-solving. This course is designed for students who want to: understand more about how the stock markets work, learn the principles of business and finance, and learn about insurance and risk. This accredited course enables you to study mathematics whilst learning key financial principles. The course is run jointly. Approximately 60% of the teaching is mathematics; the remainder includes finance and business economics modules.
Our research feeds into our teaching. This means we can offer an extensive choice of core and optional modules. The compulsory group project module in the fourth year gives you the chance to work on specific projects tackled through workshops and student-led group activities.
This program is designed to meet the increasing demand for mathematically and statistically trained people, in a world full of data that needs to be understood. This program will incorporate subjects from Computational Mathematics and Statistics, Economics, and Business Administration to adequately prepare students to handle and understand data from different fields.
The program will provide students with a strong financial mathematics and statistics background and their interactions with economics and business. Students will learn the practical applications of these concepts in real-world situations e.g., the banking sector, property sector, industrial manufacturing, etc.
PROGRAM FRAMEWORK:
Although the specific techniques, to solve a given problem, may become obsolete with time, the ability to think analytically will remain with the students for the rest of their lives, enabling them to adapt to new trends and developments in their chosen careers.
To this end, the program will focus on a rigorous and methodical approach to building these skills, with basic and advanced courses offered in Mathematics and Statistics for the first 2 years of students' education. These courses will focus on core analytical and problem-solving skills. Students will learn the skills in translating a real-world problem into mathematics and statistics and finding a solution to the given problem.
For the final two years, the program will introduce students to the techniques for solving real-world career-related problems. For this, they will be introduced to economics and business administration subjects. They will then use the acquired mathematical and statistical skills to solve problems in these fields.
OBJECTIVES OF THE PROGRAM
Equipping students with the analytical skills required to solve mathematical and statistical problems.
Solving real-world problems using the skills acquired
Enabling students to adapt to an ever-changing career market.
Enabling Students to perform qualitative analysis and data handling in diverse careers.
Enabling Students to make informed decisions based on statistical analysis.
SCOPE OF THE PROGRAM
The program is aimed at students who wish to diversify their careers and want to be involved in learning mathematics with an applied approach to the industry, banking, economy, etc. Students will be given programming and coding skills and will be introduced to Mathematical and Statistical Software for easy handling and manipulation of data.
CAREERS AND EMPLOYABILITY
Graduating students will have a diverse pool of career choices to choose from. Some of these are listed below.
Financial and Investment Institutions e.g., banks, exchanges, etc.
Accounting and Auditing Institutions
Consultancy for Market and Risk Analysis
Information, Digital Technology, and Data Analysis
Mathematician and Statistician
Financial Analyst
Financial Advisor
Actuary
Data Scientist
Operations Research Analyst
Teacher or Professor