Department of Mathematics and Statistics
Biostatistics, BA/BS
Introduction
A degree in Biostatistics trains students for work in a wide variety of challenging positions in government, industry, hospitals, education, and research centers. Biostatisticians will be trained in the skilled application of statistical methods to the solution of problems encountered in public health and medicine. There has always been a strong demand for well-trained Biostatisticians. Graduates will find careers involving teaching, research, and consulting in such fields as medicine, public health, life sciences, survey research, and computer science. Graduates with the statistical background, undertaking this BS program will further enhance their understanding of health issues and the application of statistics.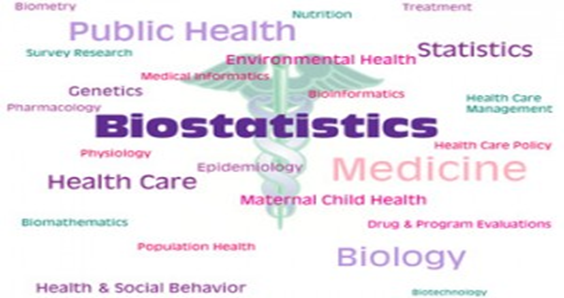 Biostatistics is the application of statistical science to research in health-related fields including medicine, biology, public health, nursing, and pharmacy. The objective of Biostatistics is to advance statistical science and its application to problems of human health and disease, with the goal of advancing statistics. The role of biostatisticians is an important one, especially when it comes to designing studies and analyzing data from research problems. Biostatisticians help in formulating the scientific questions to be answered, determine appropriate sampling techniques, coordinate data collection procedures, and conduct statistical analyses to answer those scientific questions. Biostatisticians also play vital role in the preparation of research material for publication.
Eligibility Criteria for Bio Statistics
The minimum requirement for admission in bachelor's degree program of Biostatistics is FA/F.SC with 45% marks (according to UOH rules) or equivalent.
Duration
The minimum duration for completion of BS degree is four years.
Degree Completion Requirements
To become eligible for award of BS degree, a student must satisfy the following requirements:
Must have studied and passed the prescribed courses, totaling at least 130 credit hours.
Must have earned CGPA (Cumulative Grade Point Average) of at least 2.0 on a scale of 4.0.
Aims and Objectives:
The major aims and objectives of the curriculum of Biostatistics are to adapt the curriculum to meet the international standards. The following are some objectives
To provide a sound footing of the subject matter of Bio statistical theory with applications, so that the students can pursue higher degrees and research in the field of biostatistics.
To train the students in the use of statistical software's and techniques of data collection and analysis so that they can compete in the job market.
To involve the students in medical research projects so that they can be better trained in the field of medical research.
To develop a solid foundation for the effective operational and strategic decisions based on a statistical theory and methodology in almost every discipline.