Department of Microbiology
Two Days Hands on Training Workshop on Mushroom Farming on Commercial Scale organized by Department of Microbiology and Department of Food Science & Technology
A two Day Workshop on "Mushrooms Farming at Commercial Scale" was organized by Department of Microbiology in collaboration with Department of Food Science and Technology, The University of Haripur UoH on 15-16th December., 2022.
The Workshop was aimed at educating the students and participants on technology related to mushroom farming and cultivation as well as developing entrepreneurship in mushroom cultivation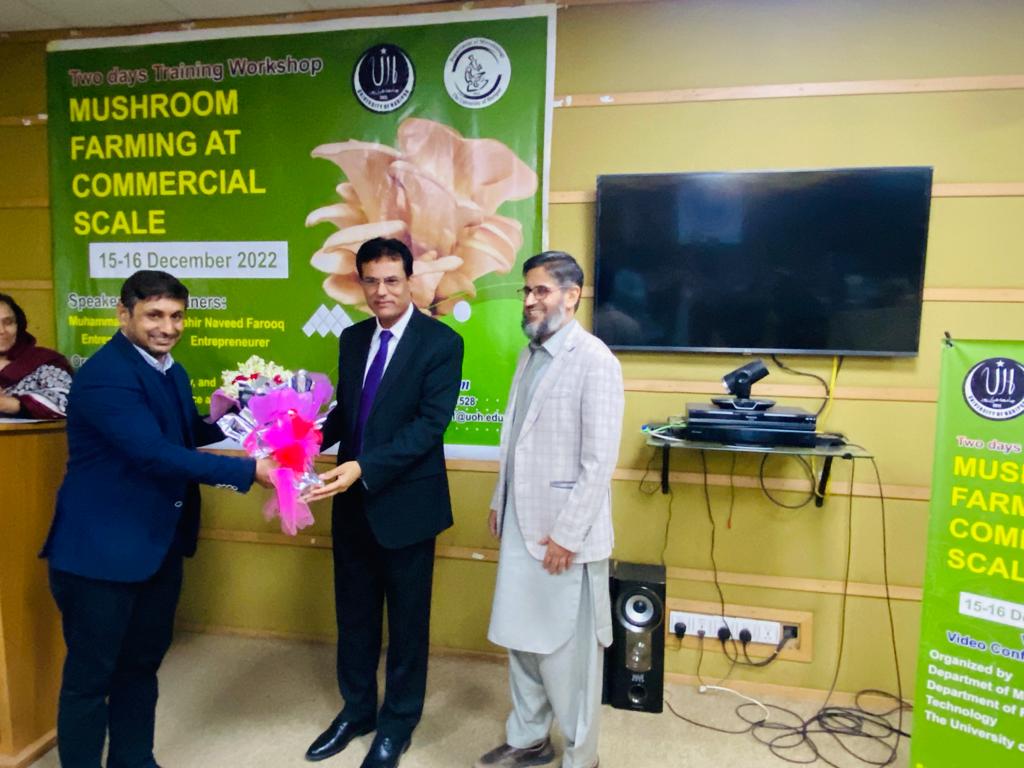 The hands on training will help in developing skills of university students and participants that can be useful for livelihood of local community. Fifty participants including university students, faculty members from other departments and local farmers from Abbottabad and Galiyat also received the hands on training.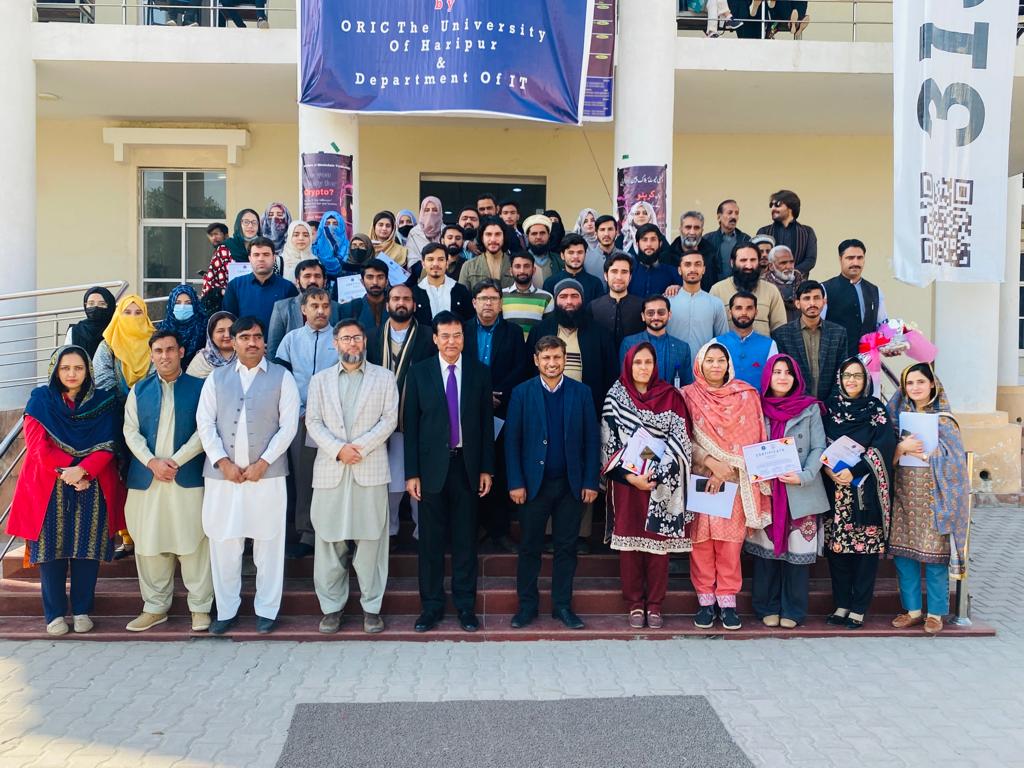 The resource persons Mr.Muhammad Zeeshan and Mr. Tahir Naveed Farooq explained theoretical and practical aspects of edible mushrooms culturing. They explained composting, spawning, casing, pinning, and cropping. Chairman Department of Microbiology Dr.Syed Muhammad Ali thanked the resource persons Mr.Muhammad Zeeshan and Mr. Tahir Naveed Farooq. Vice Chancellor Prof. Dr.Shafique ur Rehman appreciated efforts of the Focal Person for the Workshop Dr. Sadia Alam, Associate Professor and all faculty members from Department of Microbiology for successfully conducting the workshop. Vice Chancellor, UoH distributed certificates among organizers and participants.