Department of Public Health & Nutrition
Department of Public Health and Nutrition conducted a panel discussion session on Strengthening of Public Health at UOH
Department of Public Health and Nutrition conducted a panel discussion session on 25th July, 2022 entitled "Strengthening of Public Health at UOH". Dr. Muhammad Babar Alam, Head of KPK office WHO, Dr. Muhammad Shahid, Researcher, Tsinghua University China and Dr. Farooq Ahmed, Associate Professor, Tsinghua University China (Online) were invited for the discussion.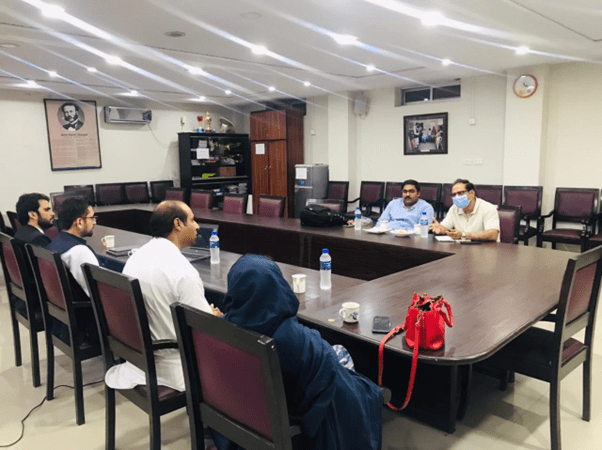 Dr. Ijaz ul Haq formally welcomed all the participants from both sides and gave a brief introduction of the department. In the session, various issues including student's participation in various internship programs and surveillance surveys, small grants for researches, trainings of students and involvement of faculty in technical support for Public health national and regional issues were discussed.
Dr. Babar appreciated initiatives taken by department regarding launching of multiple programs in the domain of public health in this region. He intended to start school health program and suggested 3-4 days' capacity building training of teachers about public health and nutrition in collaboration with the education department.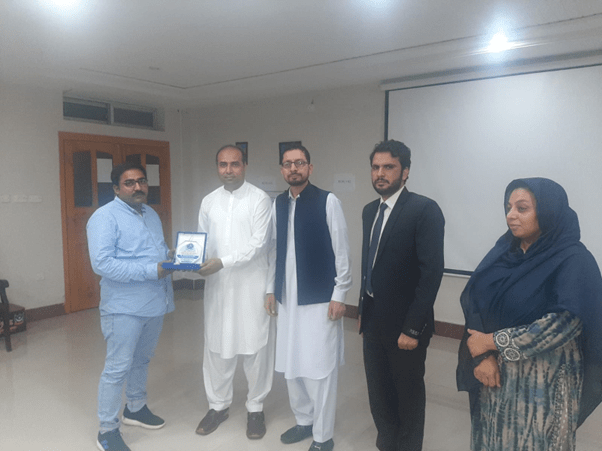 Dr. Farooq emphasis on the multidisciplinary approach of Public health nutrition such as hunger eradication, preparedness for epidemics and disasters in Pakistan. He also highlighted the importance of medical sociology and anthropology. Dr. Shahid, gave practical inputs regarding the involvement of research students in project designing, developing analytical skills and paper writing. All experts assure support of their concern departments with the department of Public Health and Nutrition, UOH. In the end, Head of Department, Dr. Shahbaz Zakki presented shields to guest panelists.