Department of Psychology
Introduction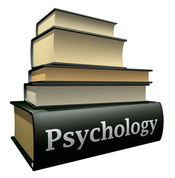 The Department of Psychology was established in the Haripur campus of Hazara University in 2010. With the establishment of the University of Haripur (UoH) in 2012, the Department of Psychology assumed its status as one of the thirteen departments of UoH under the Faculty of Social and Administrative Sciences. Initially, only M.Sc. Psychology was offered and later the department started its Post Magisterial Diploma in Clinical Psychology in 2012 and BS Psychology 4-years degree program in 2014.
The curricula for both degree programs is designed in the light of HEC guidelines and with special focus on problems of applied nature. The courses offered are mainly Applied in nature and otherwise in the subareas of clinical, organizational, counseling, and educational psychology. Besides the courses of research methods, testing and assessment, and application of statistical data analyses techniques are taught with expertise. The courses and practical training in diploma aims at coaching students to diagnose, counsel, and prevent psychological disorders.
The Department of Psychology aims to promote the status of psychology at regional and national level through academic teaching and research; intra and inter-disciplinary collaboration, and community service. The team of professionals strives to develop and share information of common interest to people around to ensure better psychological health. The department has well-planned semester schedule for curricular and co-curricular activities, field trips, and hospital/clinics visits to enhance practical learning of psychological knowledge. The students are well-equipped with theoretical and empirical knowledge base, which help them to seek positions in public and private educational institutions, armed forces, hospitals, clinics and rehab centers, business, industry, and non-government organizations.