Department of Agronomy
Introduction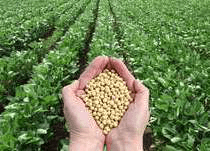 The Department of Agronomy is one of the juvenile and leading section of Agriculture Department and transformed in to full Department in 2018. Agronomy program was started at Hazara University in national interest for enhancing crop production on sustainable basis using agronomic management/ practices for increased production and quality. Since then, the Department has been offering courses and research methodologies related to crop production and management courses for B. Sc (Hons). At the movement the Department has enrolled 20 B. Sc (Hons) students. The department is also collaborating with other national and international research institutes to meet the requirements of the B.Sc (Hons) graduates. It has been widely accepted and it has attracted a large number of students for admission every year. However, due to the shortage of space and funds, the department has not been able to accommodate all the interested applicants. However, students with good academic records have never been discouraged.
Besides teaching, the department is initiated viable research programs on cereals, oilseed, medicinal herbs, and pulses crops in collaboration with provincial, national and international organizations. The department has highly qualified and diversified experienced faculty, 22 kanal research farm and laboratory. The existing infrastructure of the department of Agronomy needs to be strengthened in terms of provision of more research area, more funds for purchase of lab equipments and provision of green house facility to conduct high tech agricultural research. The faculty members are also executing a number of research projects on areas like nano technology, low P input agriculture and local seed production of new fodder crops funded by HEC. The department conducts problem-oriented research and provides educational and research linkages for uplifting the living standards of the agricultural community in the province in general and Hazara Division in particular.
For further information regarding the Department, inquiries may please be directed to the Chairman, Department of Agronomy, The University of Haripur, Haripur.