Student Youth Exchange Programs
Interprovincial Youth Exchange Program 2014-15
Under this initiative of KP Government, students from various Universities of KPK were selected on the basis of the academic and communication skills. Two students of Undergrad program have been shortlisted by the Internal Committee for this program.
The students were taken for visit to the different Universities, heritage, and government departments of the Punjab. The purpose was to give exposure to the students regarding the different cultures, trends, functions of government and to create an environment of leaning and recreation both.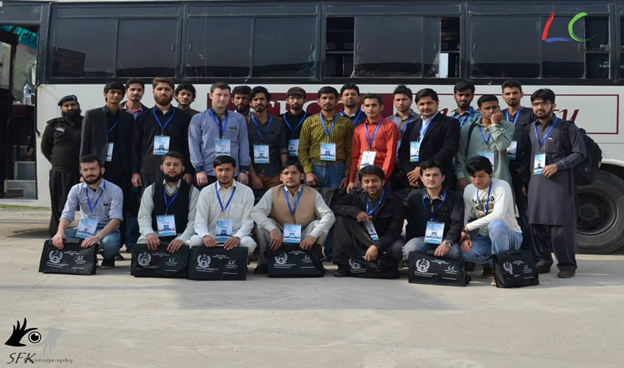 Donation of Books by Rotary Books for the World and Hashoo Foundation
An agreement has been signed between the Hashoo Foundation and The University of Haripur in March 2015 under which almost 500 books related to History, Literature, Computer Science, Biological Sciences, and Environmental Sciences were delivered for the Library. In addition to that there were also books of science, short stories and grammar and composition for the school children of the faculty. This is only the first Phase of the activity being initiated by the Rotary Books for the World and The Hashoo Foundation. The second phase will be soon started and University of Haripur expects to the awards of additional books for the library.