HEC Team Visits to University of Haripur for the Institutional performance evaluation standards/ University Portfolio Report
Quality Enhancement Cell has organized three days HEC team visit to University of Haripur for institutional performance evaluation standards. An inspection team comprised of DG Quality Assurance Division, Director QEC Air University, Director QEC Ripha University, Director QEC, Govt College University Lahore,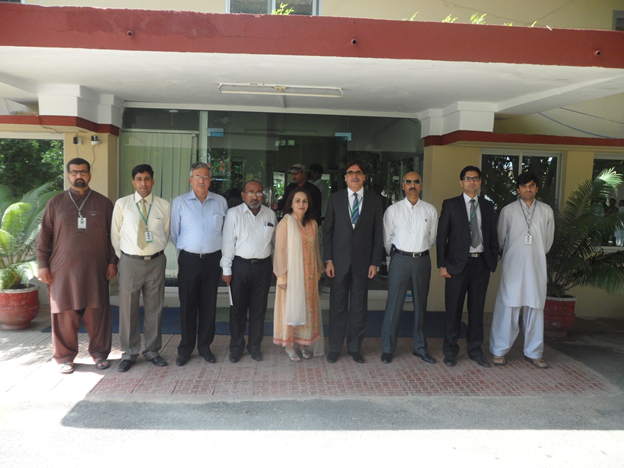 Director QEC Jamshoroo University of Science and Technology Sindh. Visit comprise of following events.
Meet with the Vice Chancellor
Review Panel works in rooms
Panel meets for review and discussion
Panel meets with Chairmen / heads of departments
Review Panel meets with Asst. Professor/lecturer
Panel meets with the Post Graduate, Graduate and Under graduate students
Panel meets with the Registrar, Head of Finance, Director P & D and controller Examination
Visits to selected class room facilities, laboratories and library
Exit interview with VC.
The team was satisfied and appreciated the high quality working standards and team work at UOH under the dynamic leadership of Prof. Dr. Naseer Ali Khan