Accreditation of Information Technology Department by NCEAC
April 23, 2014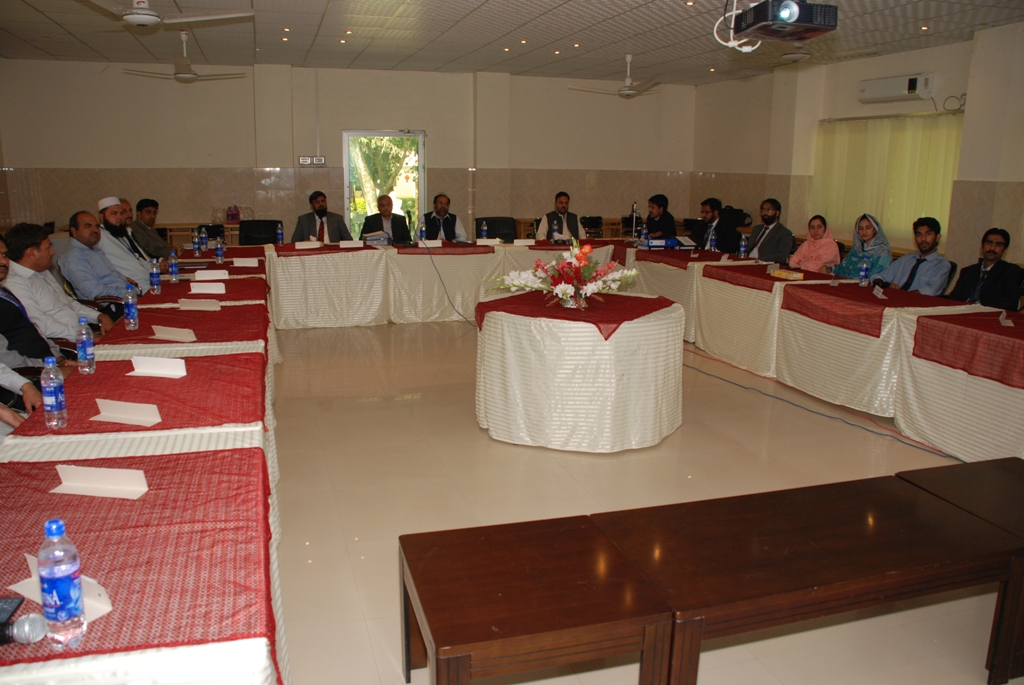 One of the Prime responsibilities of Quality Enhancement Cell, University of Haripur to coordinate the accreditation of various departments. Department Information Technology sorted accreditation for its BCS program. In this regard, accreditation team of National Computing Education Accreditation Council visited UOH on April 23, 2014 for physical evaluations of BCS program.
The team comprised of Dr. Ayub Alvi, Dean Faculty of Computer Science and Engineering FAST, and Dr. Ehsan Ullah Munir, HOD. The events of visit were executed by the HOD IT, Coordinator Accreditation and Dy. Director QEC. HOD IT gives the detail presentation to export.
Later on, team visited the laboratories, data centers, Class rooms and faculty office and appreciated the effort of management to bring the quality of education in the newly established institution. At the end expert teams also met the worthy Vice Chancellor and gives details of the findings.