ORIC Organized HEC indigenous on campus training for University employee skill
The ORIC (office of the Research, innovation and commercialization) has arranged Indigenous on-campus Training (IOT) in University of Haripur, from 24-28 November, 2014. The basic purpose of the workshop was to improve administrative and communication skills of the university employees. Office management, writing & communication skills, presentation skills,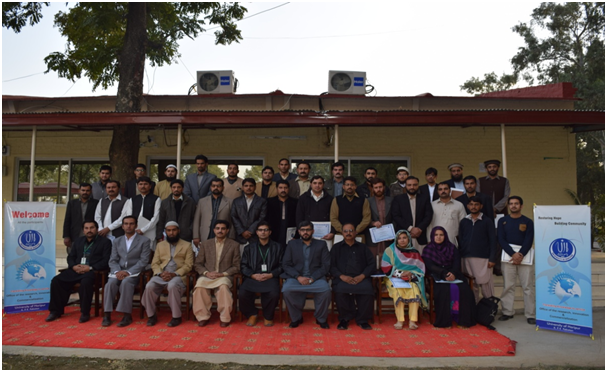 project development, public finance and IT & communication were the main modules of this five days training workshop. ORIC arranged best trained Resource person for the said workshop which included:
Dr. Sohail Younis from IMS Peshawar.
Dr. Abid Farid from University of Haripur.
Dr. Shahwali khan from IMS Peshawar.
Dr. Muhammad Nawaz from IMS Peshawar.
Mr. Waqar Taru from IMS Peshawar.
Dr. Muhammad Tariq Khan from University of Haripur.
ORIC, University of Haripur aimed to provide such type of opportunities to their employees for polishing and enhancing their skills & abilities. In future ORIC will leave no stone unturned to arrange such activities & workshop for its employees to improve the skills of the employees.