BIC organized 5 days training on Enterpreneurship for Youth with the collaboration of Kashaf Foundation & UNDP
Business Incubation Center, The University of Haripur in collaboration with Kashf Foundationand UNDP organized five days training on "Entrepreneurship for Youth" at UoH for incubates and students from different departments of UoH. Two successful batches completed with the cooperation of collaborators.
Under this program, Kashf aims to deliver awareness, training and mentoring services to 8,000 youth (Male & Female) on entrepreneurship. For the implementation of the training program, Kashf has hired professional trainers, they conductedtwo hours session for 5 consecutive days with the youth.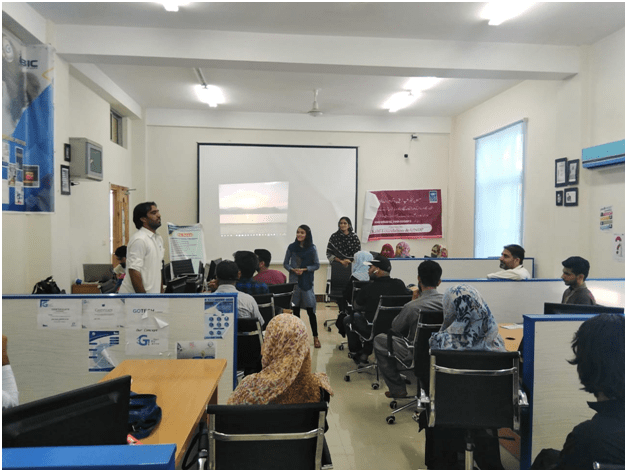 Total number of participants were 55.

Resource Person:
Ms. Faiza Rehman
TRAINING DETAILS:
Throughout the training all participants were engaged in different activities. Pre and Post-test questionnairesdistributed in the training for evaluation. The topics of five day training were:
| | | |
| --- | --- | --- |
| 1. | DAY 1 | How to start a Business? |
| 2. | DAY 2 | Basic Imagination of Business |
| 3. | DAY 3 | Idea and Marketing of a Business |
| 4. | DAY 4 | How to manage Business Finances? |
| 5. | DAY 5 | Business Strategy and its Success |
The agenda of the training was to promote business and to teach the participants how to start a new business, basic principles of business and different strategies to start and maintain a business. The training was informative for young entrepreneurs.