Department of Management Sciences & BIC organized Dhanak Entrepreneurial Gala 19
Dhanak Entrepreneurial Gala '19 is organized by Creative bachelors' society, Department of Management Society in collaboration with Business Incubation Center. Dhanak is an annual entrepreneurial event. The main idea is to bring people together for an entrepreneurship based event. Through this event, we provided students a chance to come forward and share their startup ideas with people from different backgrounds and educational fields.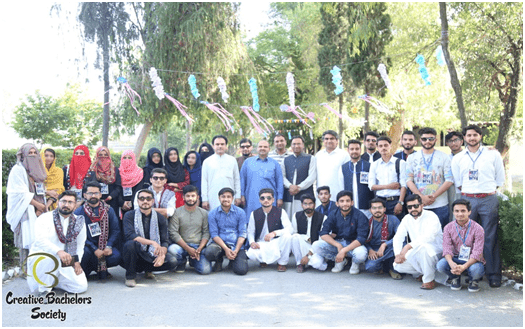 This platform encouragedincubates, students and community to come forward with unique and innovative business ideas and products.
Stalls of various natures were arrange in the University of Haripurground i.e. Fastfood, Desi Foods, Drinks, clothing, E-Gaming, kites, optical, games, competitions, balloon shooting, music and students visited stalls and perform traditional dances.
Local businesses participated as well which promoted an entrepreneurial culture.
The main sponsors of this event are Business Incubation Center (BIC), Sharjeel agency, Al-Jannat sweets & bakers and Pak Fiber.
The event was inaugurated by Dean Faculty of Basic & Applied Sciences Dr. Abid Fareed.