IDSR Cascade Trainings in Collaboration with Department of Medical Lab Technology
The National Institute of Health (NIH), Islamabad as the National Public Health Institute in Pakistan has recognized role of Integrated Disease Surveillance & Response (IDSR). IDSR Cascade trainings were conducted by IDSR Master Trainers of KP with logistic and technical support of NIH and Public Health England (P.H.E). Health staff was trained in consecutive three training sessions (08-10th July, 6-18th July and 29-31st July 2019) of three days each. The training sessions were organized in collaboration with Department of Medical Lab Technology, The University of Haripur.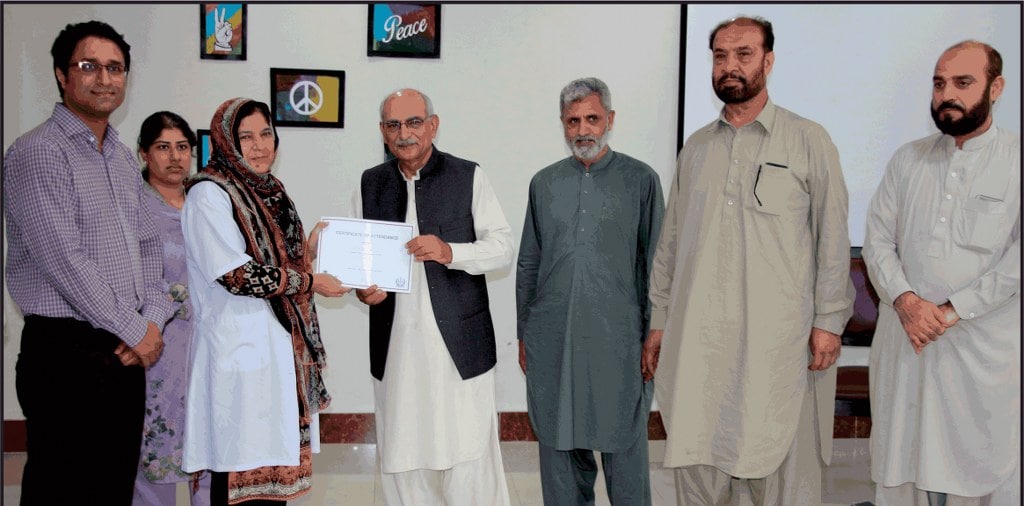 In the concluding ceremony Vice Chancellor Prof. Dr Anwar-ul Hassan Gilani delivered an important talk on "Integrative medicine for better healthcare" to highlight the importance of Natural Products/Functional Foods and providing evidence that natural products contains "Effect enhancing and side-effects neutralizing" combination of activities which forms the basis of safety of natural products.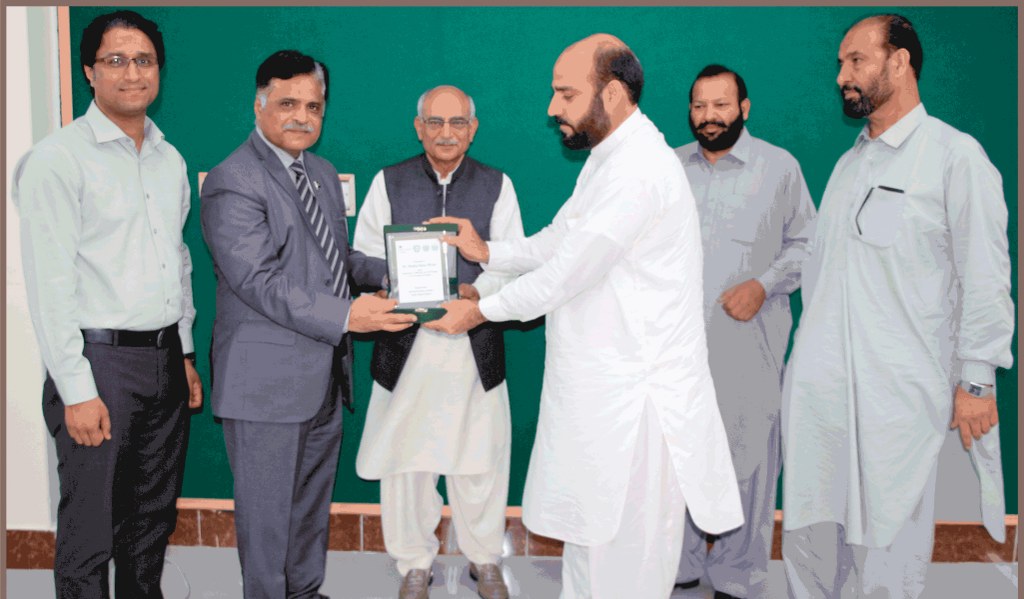 The talk was highly appreciated by the participants. In the occasion Head IDSR project, Dr. Rana Safdar, NIH Islamabad acknowledged the role of University of Haripur for successfully conducting the training and insisted on future collaboration with University. He also thanked Vice Chancellor for facilitating their team at The University of Haripur. Finally shields were presented to Vice Chancellor and Head MLT, Dr. Sadiq Noor Khan for outstanding contribution in the training sessions.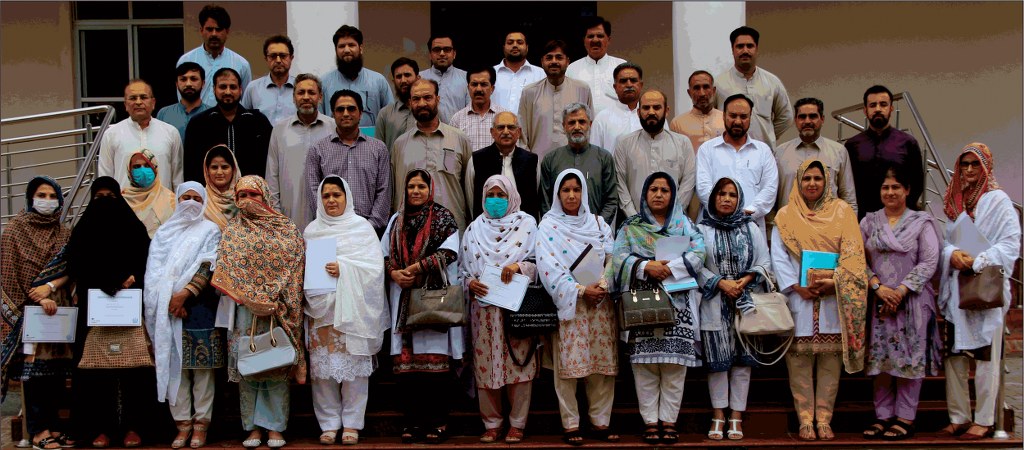 Later on in a meeting of NIH delegates with Vice Chancellor and Head MLT and Microbiology Department, future linkages program were discussed in detail. Both the parties agreed on the collaboration in the fields of Nutrition, Public Health, joint organizing of workshops and training and exchange of expertise in clinical laboratories set up.