Participation in Annual Technical Conference and Oil Show (PAPG)
A delegate consisting of Head of Geology Department Mr. Qasim ur Rehman, and two students Syed Zeeshan Shah and Abid Ullah from Department of Geology, The University of Haripur participated in Annual Technical Conference ATC. ATC was jointly organized by Pakistan Association of Petroleum Geoscientists PAPG affiliated with American Association of Petroleum Geologists AAPG and Society for Petroleum Geoscientists SPE (Pakistan Section) in regards to cordial invitation by PAPG to The University of Haripur in Annual Technical Conference (ATC).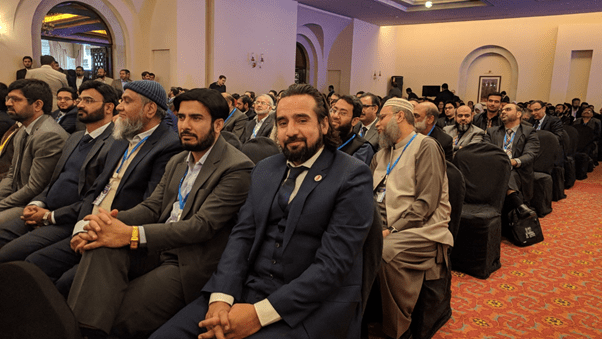 The conference was held in Serena Hotel Islamabad. Mr. Waqar Ahmad (Visiting Lecture, department of Geology) also joined the conference to present his abstract as co-author). The conference was under the theme "Challenges and Strategies to sustain E&P Growth". The event hosted 40 national and international professional presentations and 20 students papers along with a panel discussion session related to the theme of conference. Certain meetings and talks were held with E&P Sector officials in which the coordination between department and the Industry was focused.