The University of Haripur wins at National Grassroots ICT Research Initiative (NGIRI) 2019
National Grassroots ICT Research Initiative (NGIRI) 2019 was held on 2-3 April, 2019 by Ignite (Former ICT R&D). This competition was held in two rounds. In the first round, number of Final Year Projects (FYPs) were selected from all over Pakistan. In the second round, 44 best FYPs selected across Pakistan and completion was held. After through evaluations, The University of Haripur UOH Gas Safety System was selected as the best in Khyber Pakhtunkhwa and overall rated as 5th in Pakistan. Meanwhile, a Wild Card entry was also given to The University of Haripur at National Incubation Center (NIC) Peshawar for complete incubation of the project. Number of dignitaries including Federal Minister for IT and Telecom Dr. Maqbool Sidique, Chairman PTI and CEO Ignite distributed the prizes among the winners and appreciated the efforts of the University.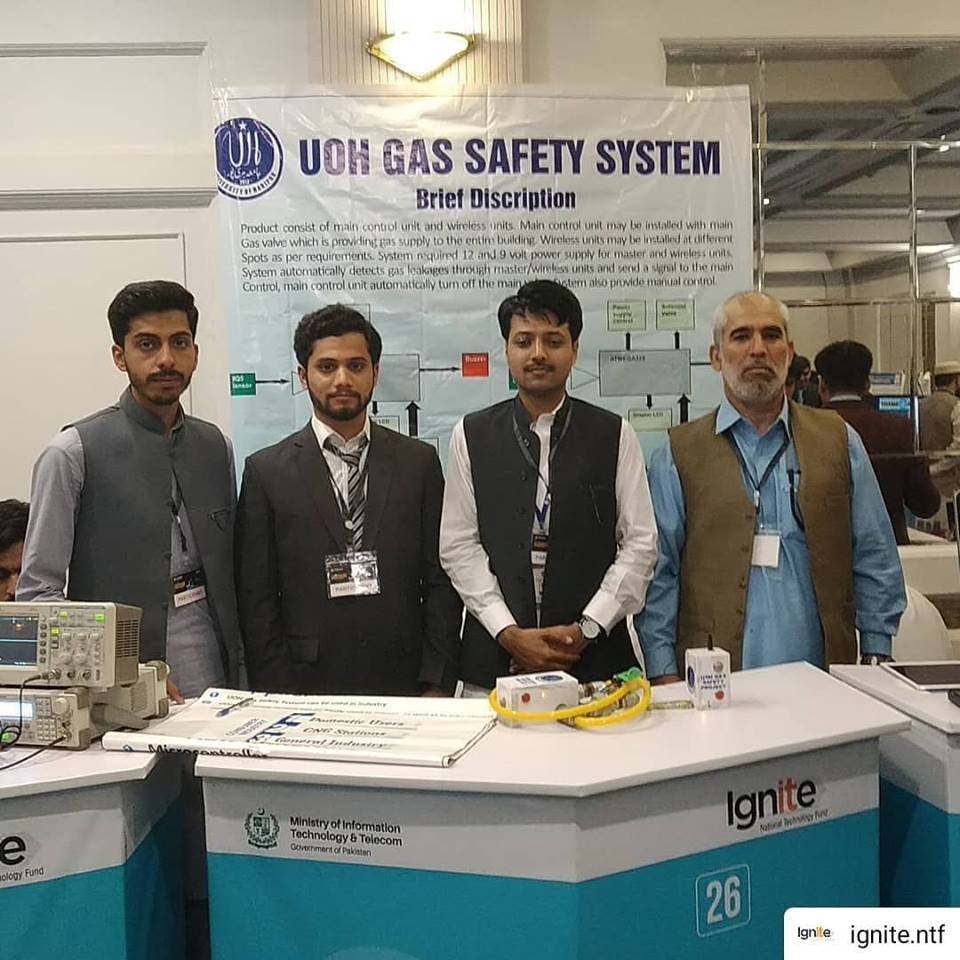 NGIR IChampionship Team UoH under leadership of M Junaid and Zahid Gul with Kamran Anjum and Daniyal Malik has developed a prototype for gas safety. Extremely affordable and designed for common people with scalablility and safety in mind.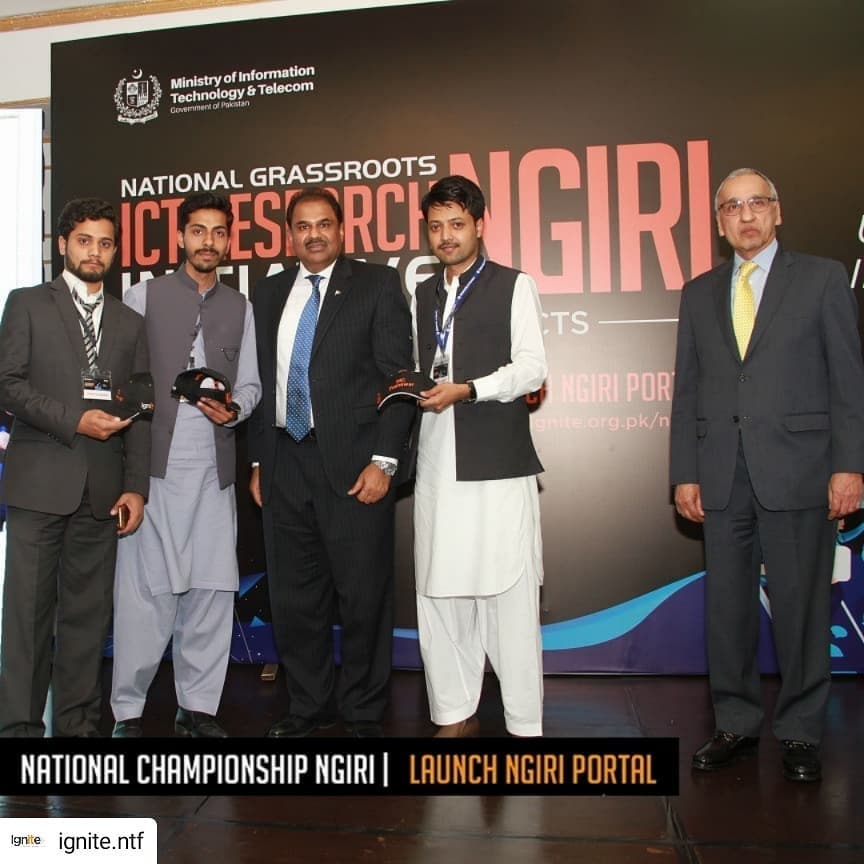 At NGIRI Championship among Final Year projects showcased this year, Five projects were given wildcard entry caps for National Incubation Centers across Pakistan including 1 project each getting wild card entry for NIC Quetta, NIC Karachi, NIC Lahore, NIC Peshawar and NIC Islamabad. Guest of Honor, Dr. Jahangir Bashar, Rector GIKI along with Chairman PTA Aamir Azeem Bajwa awarding caps to selected final year projects