Workshop on Introduction to Financial Statements Organized By BIC
"Workshop on Introduction to Financial Statements"
Organized By: Business Incubation Center
Location: BIC
Time: 11:00am to 01:00pm
Resource Person: Mr. Faisal Rehman, Public Relation Associate.
Participants: Students, Incubates, internes and staff of BIC
Business Incubation Center organized a workshop on Introduction to Financial Statements.
Mr. Faisal Rehman gave presentation on financial statements. He explained methods and rules of preparing financial statement to participants.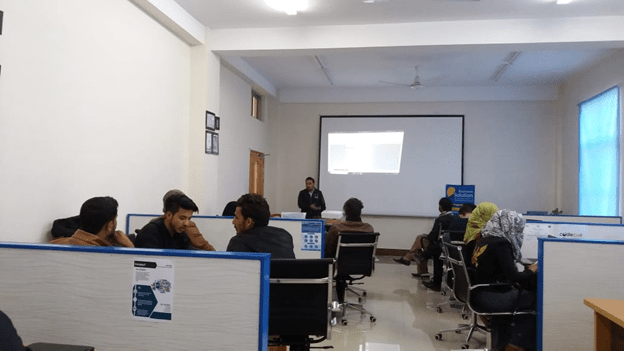 Financial statements (or financial reports) are formal records of the financial activities and position of a business, person or other entity. Relevant financial information is presented in a structured manner and in a form easy to understand.

An income statement—or profit and loss report (P&L report), or statement of comprehensive income, or statement of revenue & expense—reports on a company's income, expenses, and profits over a stated period of time. A profit and loss statement provides information on the operation of the enterprise. These include sales and the various expenses incurred during the stated period.
Participants took interest in session and asked very interesting questions about finance. After this workshop, participants able to make their business financial statement.