Training on Marketing Strategies Organized By Business Incubation Center
Date: 13/12/2018
Resource Person: Malik Waqas Ali Khan
Location: Business Incubation Center
Time: 11:00 AM to 1:00 PM
Organize By: Business Incubation Center, UOH
Target Audience:
Students, BIC incubators, internee, and staff members.

The basic Purpose of this training was to create awareness about: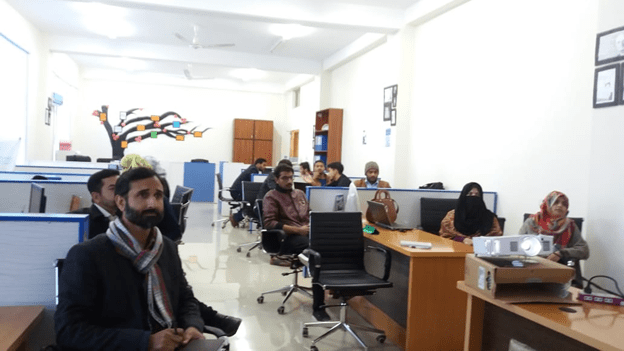 What is promotion strategies?
Highlight importance

Segmentation
Targeting
Positioning
Messaging

Define core concepts of ADVERTISING

Outdoor Ads
Business Directories
Magazines and/or Newspapers
Television and/or Movies
Radio
Infomercials

Identify SALES PROMOTION

Coupons
Discounts
Referral Programs
Loyalty Incentives

DIGITAL MARKETING

Company Websites
Local Directories
Social Media - Facebook or Twitter
Blogging
Mobile Phone Promotions
SMS marketing
YouTube

Resource person explained marketing strategies. He asked about routine activities and identified most common activities of businesses. He developed marketing plans of participants by prioritizing the activities according to their startup. He also gave tips to increase the productivity of business.