Innovation Boot Camp @ KP Impact Challenge: The University of Haripur
A total of 30 selected novice entrepreneurs were taken through an extensive multi stage business training at The University of Haripur in collaboration with LUMS, KP government and UoH.

Stage 1: Mr. Rizwan Zaidi was the lead trainer in this rigorous process who initially guided the participants through a 6 days on-campus innovation Bootcamp from 29th October 2018 to 03rd November 2018 in Video Conference Hall, UoH. The modules discussed and practiced were related to Design thinking, Prototyping, User innovation, Lean Entrepreneurship and Business Modeling.

Stage 2: It was followed by a two days one on one mentoring session from 09th November 2018 to 10th November 2018 at The University of Haripur in which Mr. Rizwan Zaidi and Mr. Arsalan guided the participants on their Marketing strategies and Financial/ Investment plans respectively.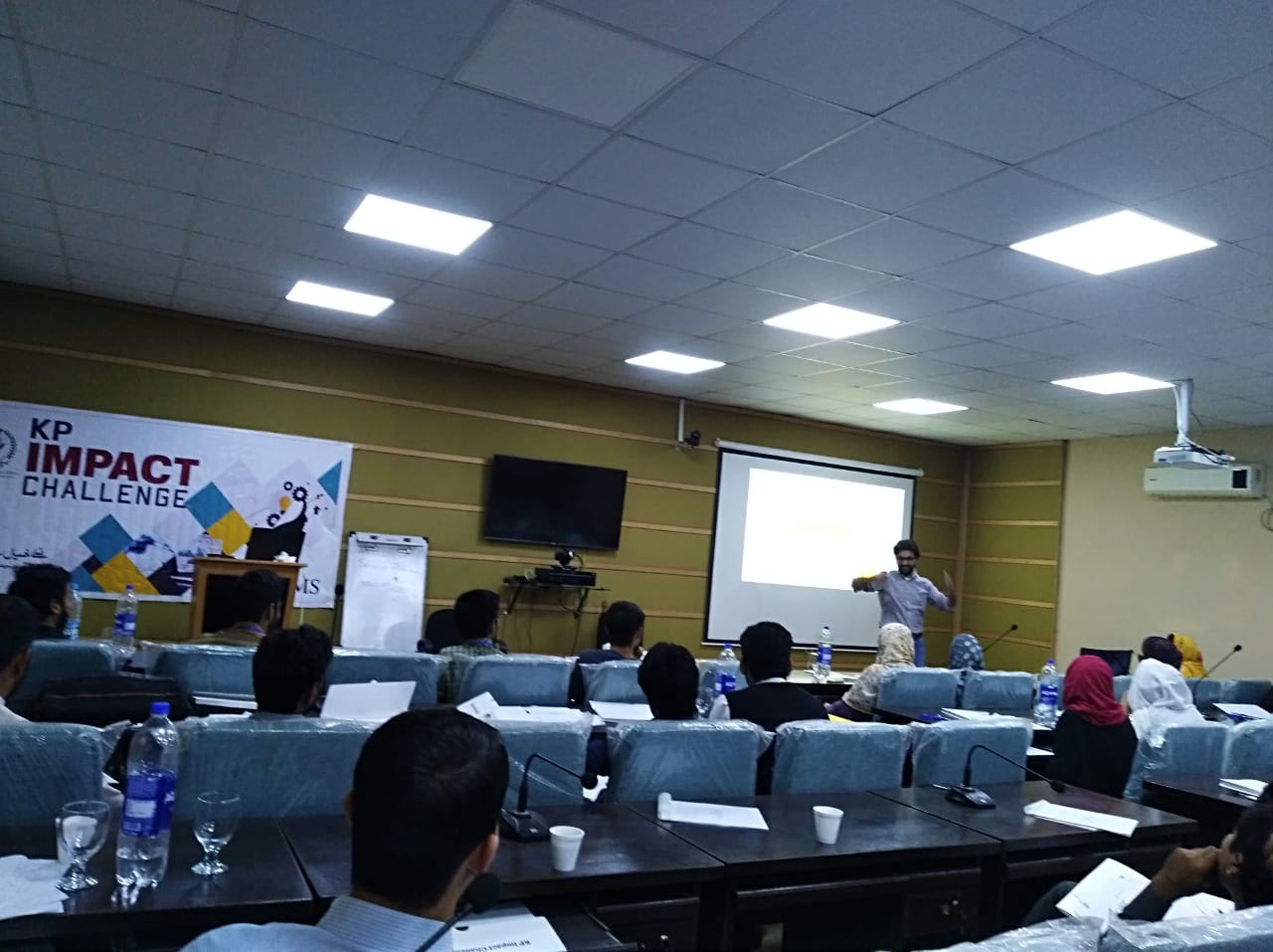 Stage 3: In the last stage, participants were facilitated in their startup endeavors through online mentoring sessions by Mr. Rizwan Zaidi from LUMS.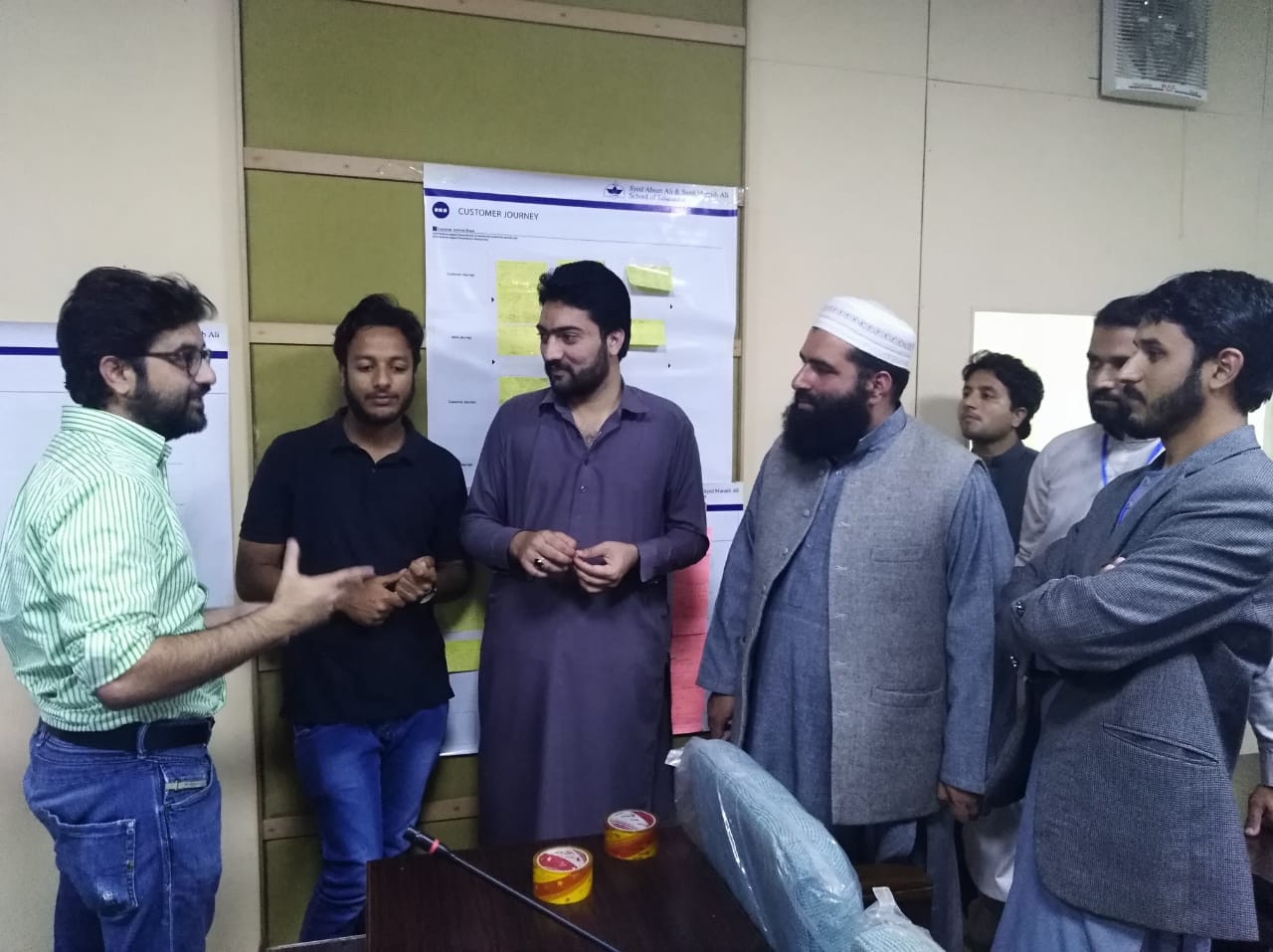 Additionally, Mr. Kamran Khan, Assistant Professor, Management Sciences gave precious insights to the participants on their investment plans and Mr. Imran Qadir (Focal Person KPIC UoH) elaborated some modules related to the heuristics of expert entrepreneurs for startup phase.


The successful candidates for grant funding from KP government will be announced on the basis of report submitted by the participants.

Mr. Imran Qadir
Focal Person KPIC UoH
Lecturer, Management Sciences, UoH