Event on Challenges of Youth and Fikar-e-Iqbal
Once deemed an ultimate source of prowess, aptitude and knowledge, by Iqbal, the youth of today is subjected to multifarious contemporary challenges.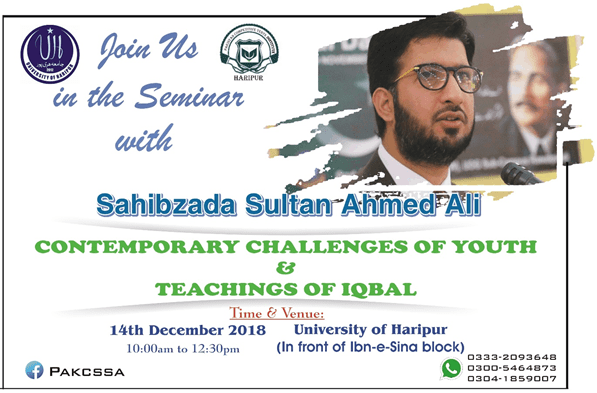 To cope up with these challenges and emerge as the light bearers towards the path to success, prosperity and growth, we invite you to join us in a talk with Sahibzada Sultan Ahmed Ali, Chairman Muslim Institute. He will discuss the "Contemporary Challenges of Youth and Ideology of Iqbal".