SPACM organized 3rd Awareness Seminar on CPEC – China Pakistan Economic Corridor
A one Day Awareness Seminar titled, "CPEC – China Pakistan Economic Corridor, Introduction, Challenges and Opportunities for Youth" was organized by SPACM - Society for Peace and Conflict Management in Government Boys Degree College, Khalabat, Haripur. Students and teachers from various departments of the college participated in the event.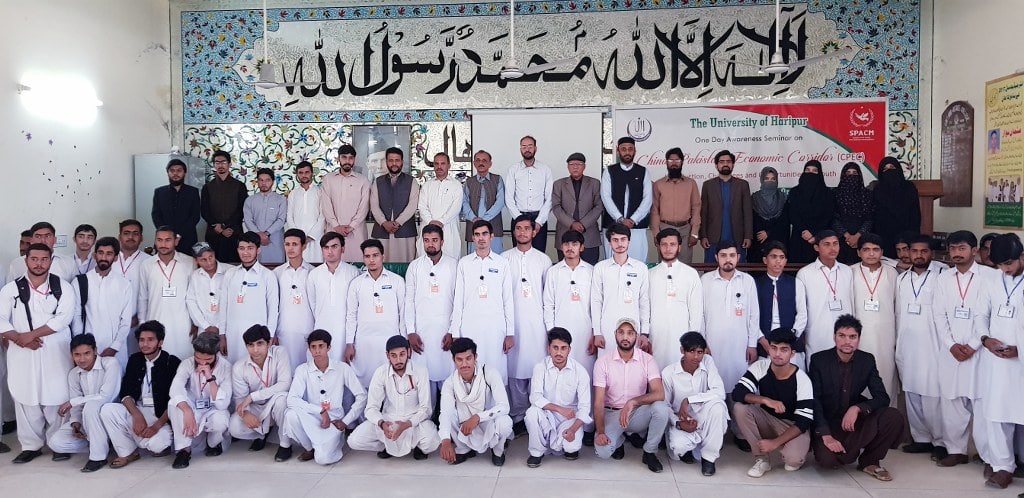 Male President of SPACM Mr. Muhammad Waqas gave a PowerPoint Presentation on CPEC and the Role of Youth. Chairman SPACM, Dr. Muhaimin gave a talk on the Introduction and Challenges and Opportunities in CPEC. The next awareness seminar in regard with CPEC would be conducted in Government Girls Degree College Pharala Haripur on November 10, 2018.