SPACM organized a Walk to create Awareness on Disaster Management
SPACM - Society for Peace and Conflict Management, the University of Haripur in collaboration with District Government Haripur organized a walk in the University of Haripur.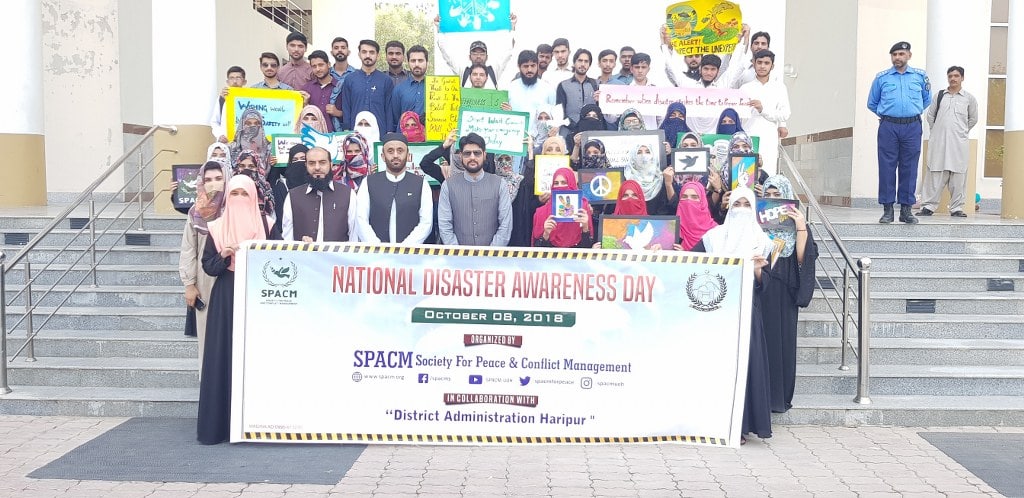 The purpose of the walk was to create awareness on Disaster Management. The walk was organized on October 8, 2018 fifteen years after the dreadful earthquake of October 8, 2005. Assistant Commissioner Haripur, Mr. Adnan Jamil also participated in the walk and promised to conduct a seminar in the university on the said topic in near future.