SPACM participated in a Walk for the Martyrs of Haripur Police
In order to bridge the gap between common masses and the department of police SPACM Volunteers from various department of the University of Haripur took part in a walk organized by the Office of the District Police Officer, Haripur on August 03, 2018.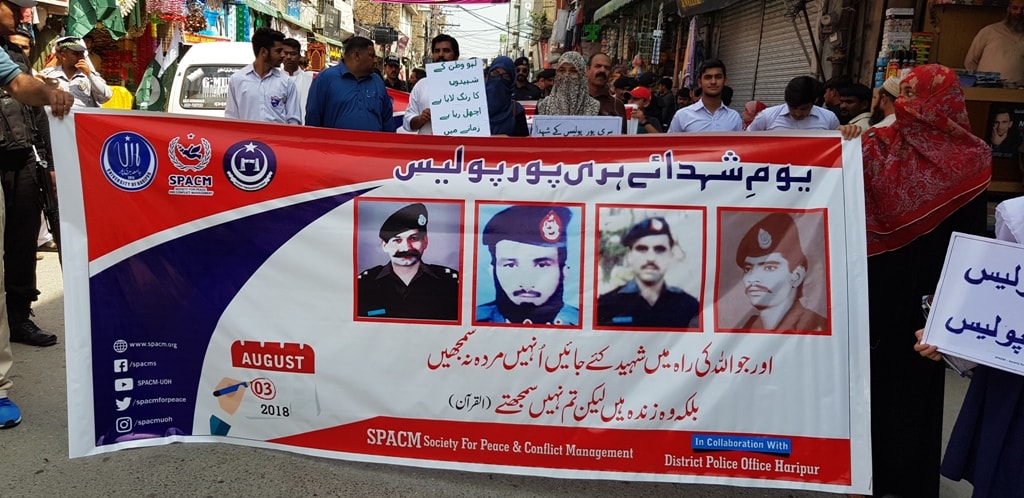 The purpose of the walk was to pay a tribute to the martyrs of the Haripur Police. Chairman SPACM Dr. Muhaimin thanked the office of the District Police for inviting SPACM for the said walk.