SPACM receives three National Awards
SPACM - Society for Peace and Conflict Management received three national awards for its efforts of peace building and social and religious harmony.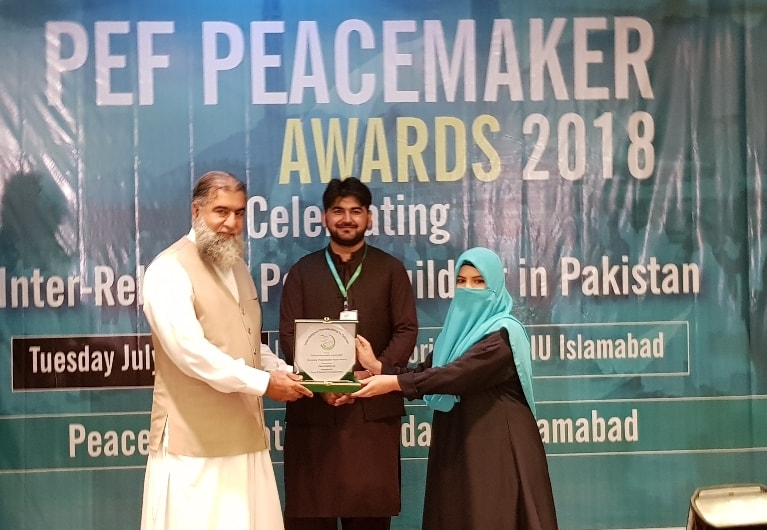 The award ceremony was conducted in the Faisal Mosque Campus of the International Islamic University, Islamabad. Dr. Qibla Ayaz, Chairman, Council of Islamic Ideology, Mr. Jean Francois Cautain, Ambassador, European Union Delegation to Pakistan, and Dr. Masoom Yasinzai, Rector, International Islamic University, Islamabad were the Chief Guests of the occasion.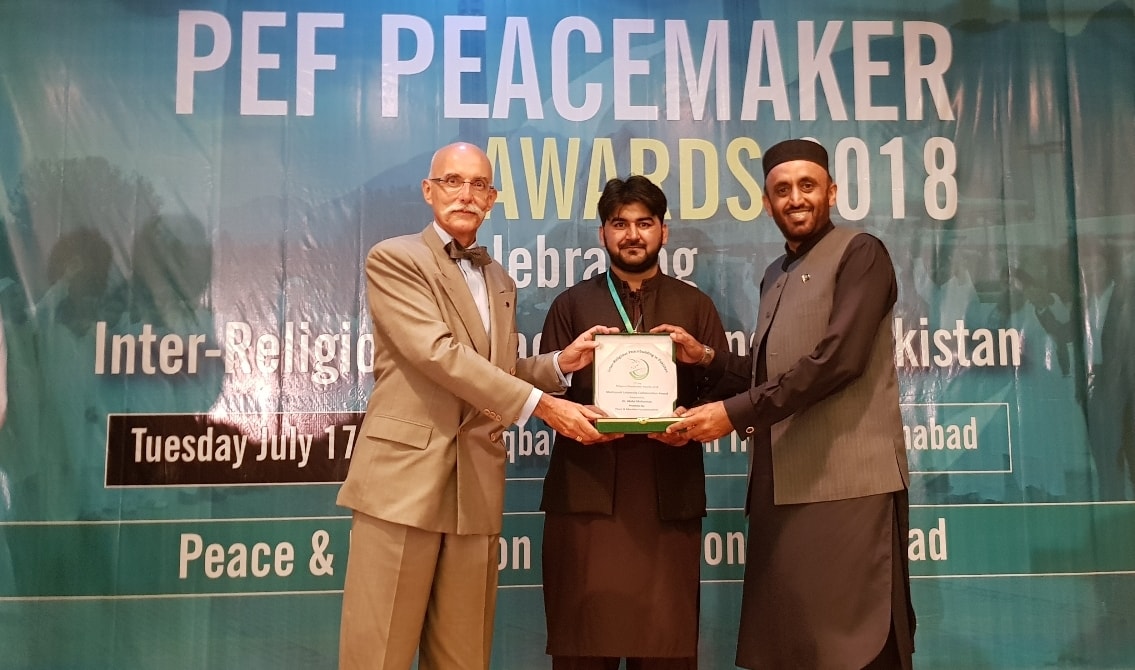 Dr. Muhaimin Chairman SPACM received two awards one for the Youth Led Peace Building and other for Madrasah University Collaboration. A SPACM Volunteer Khushbakht Aali from the Department of Microbiology also received a Youth Peacemaker award.