Excel the Career through Quality Publication Organized by Career Development Center
Organized by: Career Development Centre
Location: Iqbal Hall, Ibn e Sina Block
Time: 11:00 to 1:00 PM
Resourced Person: Dr. Tariq Iqbal

Agenda of Workshop:
Counsel MS/Mphil and PhD students for quality publication
Process to publish in quality journals
Responding the review
Activities:
CDC manager Mr Rafique Ahmed Khuhro welcomed the audience and delivered vote of thanks to Dr. Tariq Iqbal for providing time to counsel students and faculty for quality publication and its role in career development.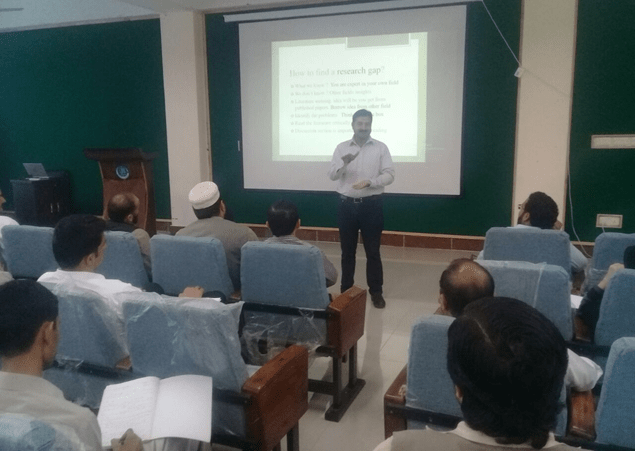 Resource person emphasized the role of quality publication for career especially in teaching. He distributed the reading material with participants to fully engage audience. Dr. Tariq, explained the process of quality publication, from selecting a challenging problem to publishing in quality journal. Tactics to select a quality journal was explained. Further, resource person gave time to read out the review reports of some impact factor journals than explained how to respond to review. At the end questions and queries were responded.