Two days training workshop on SPSS (Batch I) organized and powered by INNOXTION
Workshop Details
Principal Organizer: INNOXTION
About INNOXTION: We deliver high quality trainings and consultancy related to research, business and academia. We focus on serving our clients through indigenous and international resources in our networks.
Team: Mr. Muhammad Adil Yousaf (Managing Director, INNOXTION), Abdullah Malik (BBA), Zia Ahmed (BBA), Asim Khan (BBA) and Team Innoxtion
Resource person: Mr. Rafique Ahmed Khuhro
Venue: Video Conference Hall, The University of Haripur
No. of Participants: 40 (Including faculty and students) from UoH and affiliated colleges
Dated: 10th & 11th of May 2018.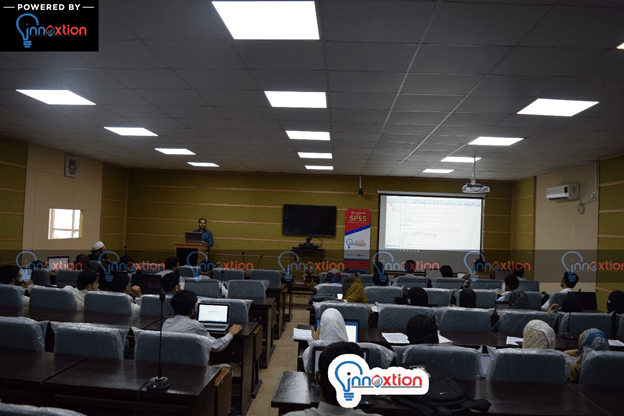 Participant's Feedback:
Ms. Andaleeb Malik (Lecturer, Psychology, UoH): A high value workshop in nominal charges; a job very well done by team InnoXtion
Ms. Amna Aman (Research student): A valuable session, learned new skills and techniques, content delivery was excellent by the resource person and the overall event management was exceptional. I am looking forward to the upcoming workshops powered by InnoXtion. Well done and keep up the good work!
Dr. Shiraz Khan (Assistant Professor, Management Sciences): First of all, Congratulations to team Innoxtion; I specifically want to mention Mr. Imran Qadir whose has been instrumental in developing this entrepreneurial and startup culture in UoH. Moreover, Mr. Adil Yousaf has really impressed us all by his professionalism, dedication and hard work. I personally spared some time and experienced the event management and content delivery and keeping in mind the prevailing market for such services, I must say that a quality workshop on very economical rates.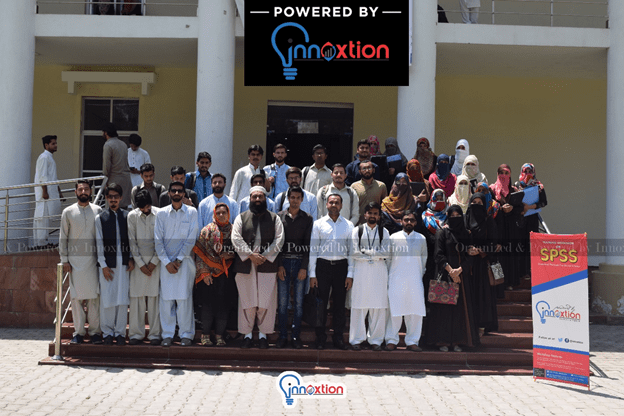 Team Innoxtion
Email: innoxtion@gmail.com
Whatsapp: 0334-9512670