ORIC, has organized one day seminar on Food Safety under SIOP 2017-18 at GCMS, Haripur
ORIC, The University of Haripur has organized one day seminar on topic "Food Safety" under Social Integration Outreach Project (SIOP) 2017-18 at Government College of Management Sciences, Haripur on 9th May, 2018.The seminar was started the recitation of Holy Quran, then recourse persons Dr. Muhammad Jahangir (Director ORIC)/food technologist and Khurshid Anwar (PhD scholar, UoH) explained the importance of food safety in current circumstances.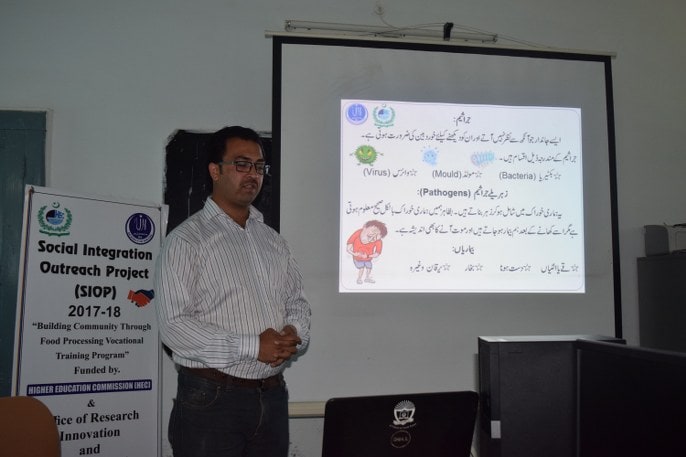 According to recourse persons "Food safety is a scientific discipline describing handling, preparation, and storage of food in ways that prevent food-borne illness. The occurrence of two or more cases of a similar illnesses resulting from the ingestion of a common food is known as a food-borne disease outbreak. This includes a number of routines that should be followed to avoid potential health hazards". Food can transmit pathogens which can result in the illness or death of the person or other animals. The main mediums are bacteria, viruses, mold, and fungus (which is Latin for mushroom).
It can also serve as a growth and reproductive medium for pathogens. In developed countries there are intricate standards for food preparation, whereas in lesser developed countries there are less standards and enforcement of those standards. Another main issue is simply the availability of adequate safe water, which is usually a critical item in the spreading of diseases. The five key principles of food hygiene, according to WHO, are;
Prevent contaminating food with pathogens spreading from people, pets, and pests.
Separate raw and cooked foods to prevent contaminating the cooked foods.
Cook foods for the appropriate length of time and at the appropriate temperature to kill pathogens.
Store food at the proper temperature.
Use safe water and safe raw materials.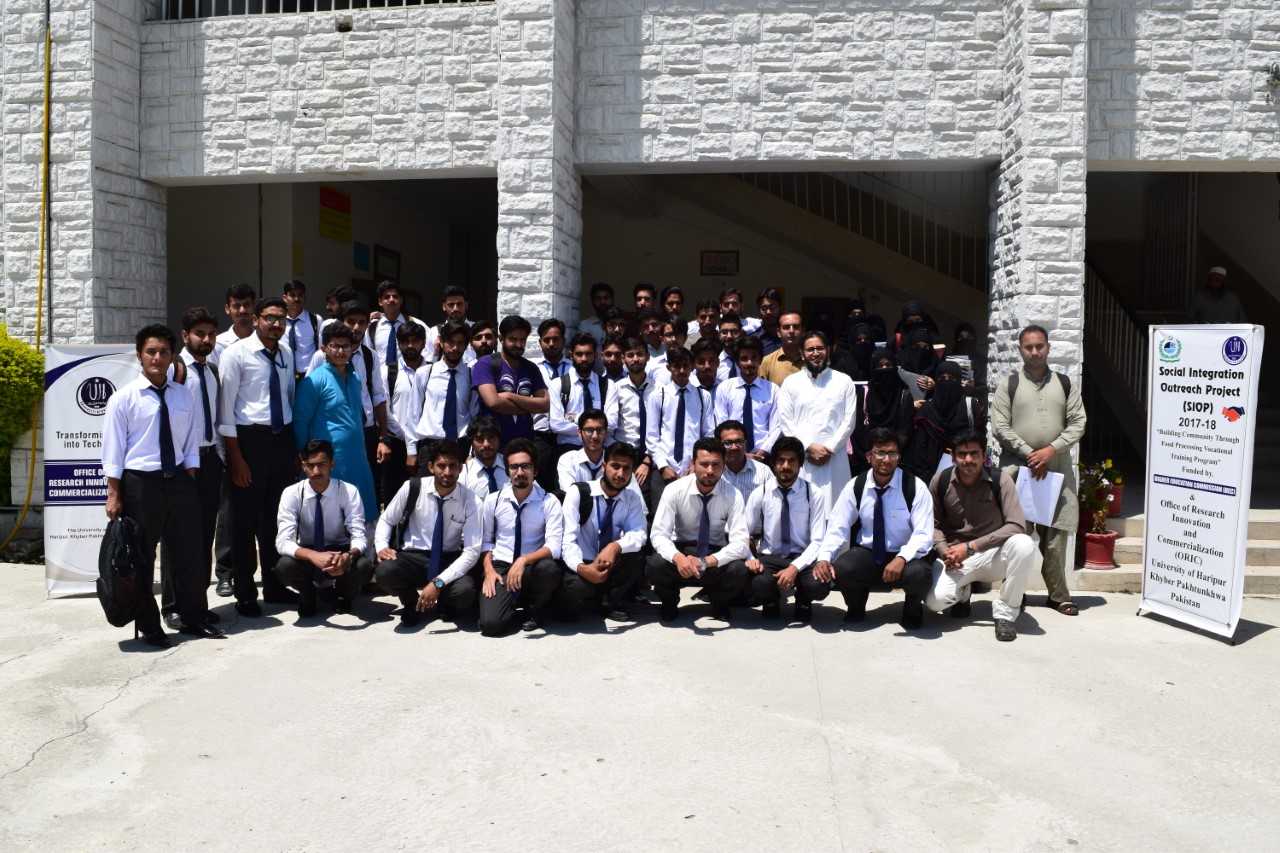 At the end Dr. Muhammad Jahangir distributed certificates among the participants and session was adjourned with group photo.