Career Development Center Organized Workshop on CSS
Organized by: Career Development Center, University of Haripur
Resourced Person: Miss Sarah Rehman (Assistant Commissioner Haripur)
Location: Iqbal Hall
Time: 11:00 to 1:00
Agenda of Workshop:
Basics of CSS
Tactics how to get through examination
Preparation techniques
How to interview
Intelligence test
Clear the queries regarding CSS
Practical examples
Activities:
CDC arranged a workshop to orient students and alumni about the Central Superior Service (CSS) and to guide them how to better prepare for the CSS examinations. CDC manager Mr Rafique Ahmed Khuhro started with the impression of Central Superior Services basic criteria, subject selection, marks distribution, allocation of quota and all the eligibility criterias required to appear in the CSS exam. Then he invited the resource person on stage to share her side of understating regarding CSS.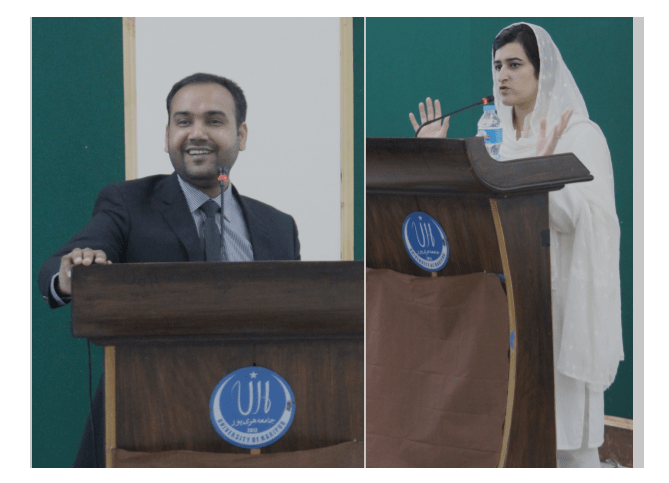 Resource person started with the overview of CSS exams, explained the importance of selecting trending subjects and cleared many myths regarding the examinations and interviews. She elaborated to both underprepared and prepared students for CSS. After general introduction of CSS, she asked the students to raise their queries related to CSS. Many questions were raised by students regarding subject selection, reading criteria, interviews, whether to join academies or not and essay writing. She answered every question with detail explanation and emphasised on the important a person's own perspective of expressing things is counted by the examiners of CSS.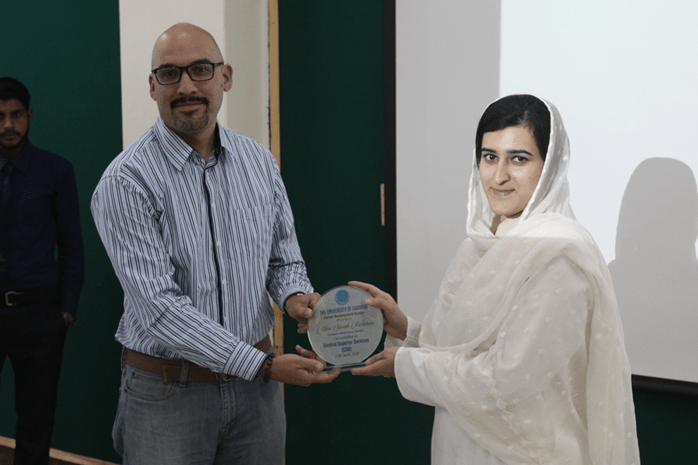 She exemplified different queries of students by relating to her own experiences. It was very interactive session between resource person and students. Mr. Zia ur Rehman (Manager University Advancement Cell) honoured the resource person with souvenir on behalf of The University of Haripur. Manager CDC delivered the vote of thanks and group photo was taken.