Introductory session on Together for Tolerance at University of Haripur
University Advancement Cell in collaboration with Carnelian and Wings Society organized an awareness session on Pakistan youth movement programme "TOGETHER FOR TOLERANCE".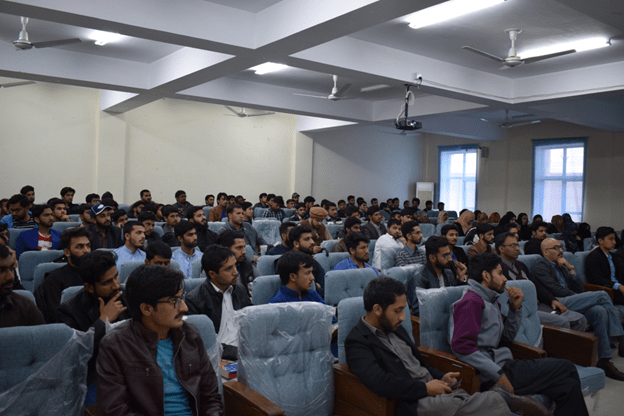 Together for Tolerance (TFT) is Pakistan's largest youth movement with its presence in 70 universities in more than 30 cities across the 5 provinces of Pakistan. Speaking on the occasion, Mustafa Shahbaz, Consultant at Carnelian said that "we believe tolerance is a muscle, and our mission is to strengthen this muscle in individuals, homes, and communities".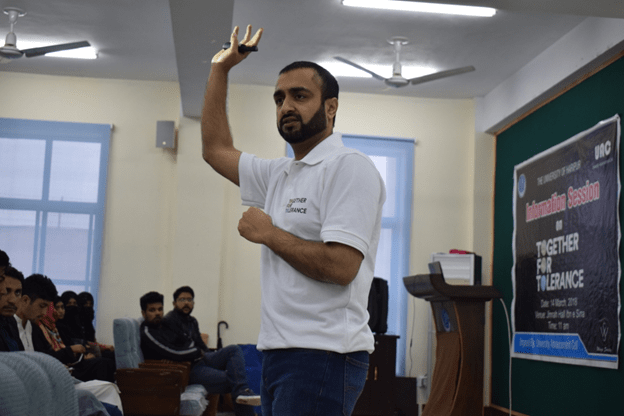 The movement is owned by TFT members studying in different universities across Pakistan and is led by Carnelian, Pakistan's premier communications consulting firm. The main aim of the session was to highlight the growing issue of intolerance in society and how can youth play a role in overcoming this intolerance in society. Additionally, students were also inform about the hiring process and how they can become members of the TFT movement. At the end, students express their views about the programme and appreciated the efforts of TFT team for this important cause.