Seminar on Character Building Organized by Career Development Center
Resourced Person: Abdul Aziz Butt (Chairman BLST)
Location: Jinnah Hall
Time: 11:30 to 1:30
Organized by: Career Development Centre
Highlights of Session:
Orientation of Believer Trust
Importance of life skills
Award distribution among students
Participation of UoH students in upcoming projects
Activities:
Workshop started with the recitation of Holy Quran and Naat. Session was divided into three parts orientation of Believer Trust, Importance of Life Skills and quiz with gifts distribution to winner students.
Miss Asma Aurangzeb (Member of Believers trust team) started the session with the introduction of Believer life Skills Trust, journey for the betterment of the society through character development.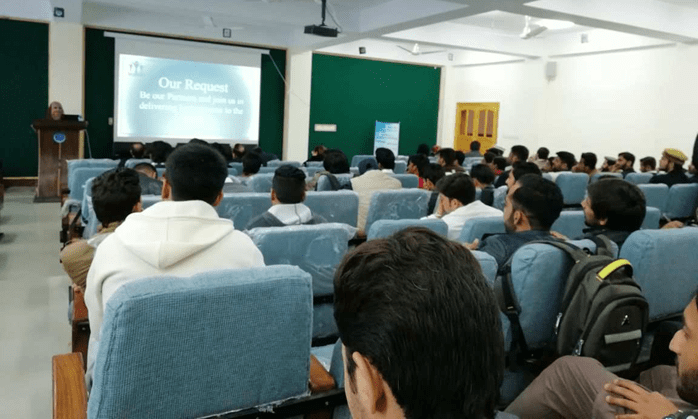 Mr. Aziz Butt (resource person) highlighted the importance of life skills in an individual personality and building of an ideal society as whole. Students were interacted through different practical examples and videos and they were asked how they would be behaving in these situations. Further, speaker shed light on character building being the pillar of making great nation.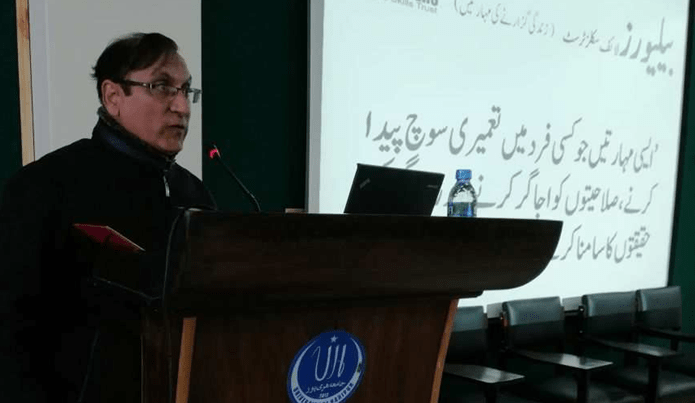 Students participated atheistically in question and answer session which was about life skills. There was a lesson for students in each question. On correct answer gift was given to student to get them involved.
Mr Rafique Ahmad Khuhro (Manager Career Development Center) delivered thanks to Believer Trust for their efforts to conduct session on character building which is the need of the time. Believers trust assured that they will conduct further targeted sessions for students and they asked the UoH students to work with the trust to spread the life skills message for building a strong community.