Seminar on Anti-Corruption at The University of Haripur
University of Haripur (UOH) in collaboration with Deputy Commission Office, Haripur observed Anti-Corruption week at University of Haripur. In this regard a seminar was organized by University Advancement Cell,
UOH in collaboration with DCO Office and Creative Bachelors Society, UOH. Deputy Commissioner Haripur, District Police Officer Haripur, Assistant Commissioner Haripur, Vice Chancellor University of Haripur (UOH), representatives from district government/colleges, faculty members and students of UOH participated in the event.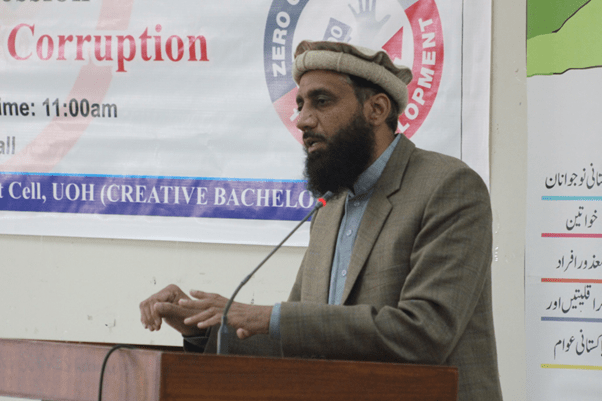 Addressing the seminar, Dr Abid Farid, VC UOH, said that corruption is a major issue currently faced by Pakistan, "it impedes development, increases crimes and promotes extremism in society".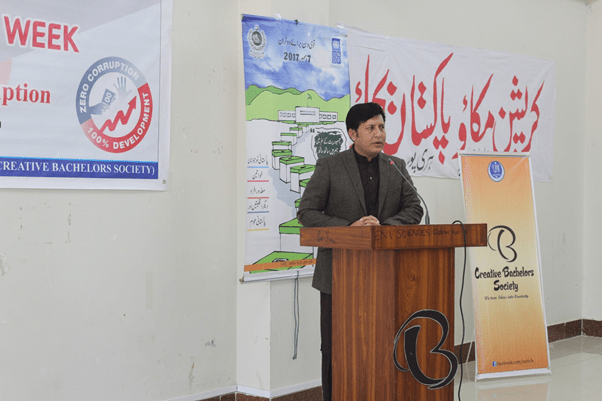 Deputy Commissioner Haripur while highlighting the role of government in eradicating corruption emphasized on politicians, government servants, public office orders, contractors, civil society, media and business community to play their role in eradicating corruption from society. District Police Officer, Haripur, emphasized on the role of educational institutions in combating corruption. In the end, an awareness walk was carried out within the campus.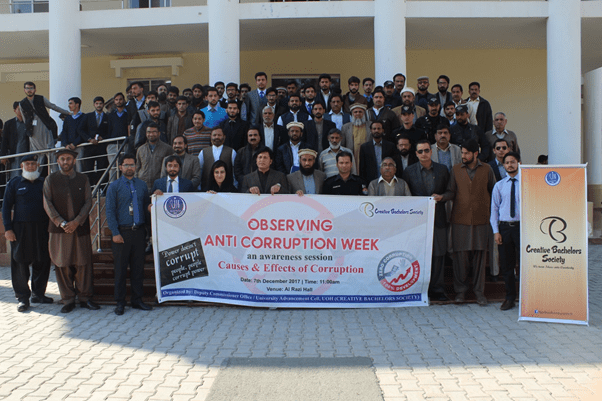 The participants of the walk were holding banners with slogans against the menace of corruption and bribery written over them.