National Voter´s Day at University of Haripur organized by University Advancement Cell
7th December 2017, National Voter's Day was observed at University of Haripur been organized by University Advancement Cell (UAC) and Election Commission of Pakistan (ECP), Haripur. In this regard a panel discussion was organized for students in which students from different departments actively participated.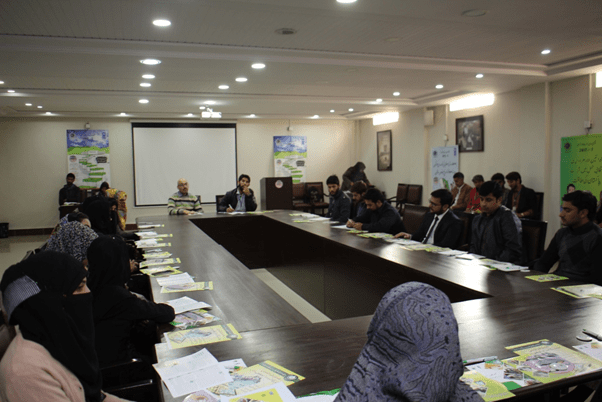 The panel discussion focused on importance and preparation of CNIC, registration of vote and participation in the polling process especially by woman and disable persons. The event started with name of Almighty Allah. Mr. Zia ur Rehman (Manager UAC) debriefed all the participants with the importance of National Identity Card and registration process for casting vote. All the participants, both male and females, were intrigued to take part in the discussion by highlight role of ECP in conducting fair and free elections. Students of various departments of the university actively participated by sharing their views in highlighting existing problems and recommending possible solutions. Mr. Mudassar (Deputy Manager UAC) oriented the youth with process of existing Election system in Pakistan and use of bio-metric authentication in upcoming elections.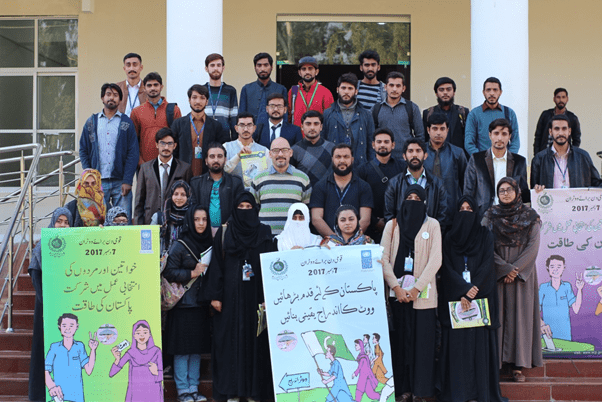 Students had a thorough understanding about the role of ECP and execution of fair and free elections. All the participating students agreed on informing their peers regarding the valuable lessons learnt on National Voter Day.