Hurricane 2017 organized by Computing Society, University of Haripur
Hurricane 2017 was a three days event that brought a unique experience to the students and challenged them both physically and mentally. The event was organized from 31st October to 2nd November' 17; by Computing Society, Department of Information Technology. Students from all the departments participated in this event in the form of teams. 35 teams participated in the event making a sum over 150 students.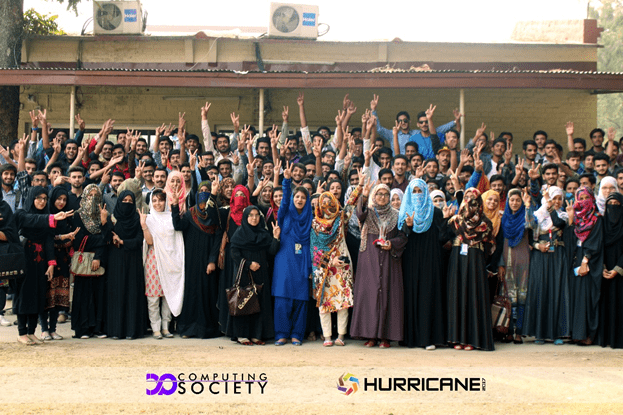 On the first day the event took an exquisite start by unveiling the Hurricane cup in the opening ceremony and the first round of Hurricane'17. The 1st round had Ludo and Sack Race which was enjoyed not just by the participants but the entire university. With a little strategy, luck and a lot of physical strength only 16 teams made it through the first round and qualified for the second round.
On the second day, 2nd and 3rd round took place each containing 2 games, low voice challenge & dubsmash and need for speed & quiz respectively. After second round only top 8 teams succeeded to the 3rd round. All the 8 teams tried their level best in the 3rd round (NFS & quiz) but only 4 teams made it through to the final round.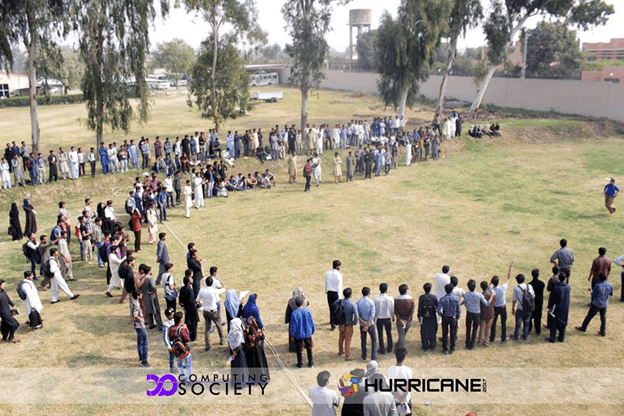 On the last day, Round 4 took place in which the competition was very tough and competitive. The four finalist teams of Hurricane'17, Wildlings, Majboor Gang, Generation X and The Debuggers tried best of their efforts in winning the last round, Scavenger Hunt, which actually decided the best out of these 4 teams.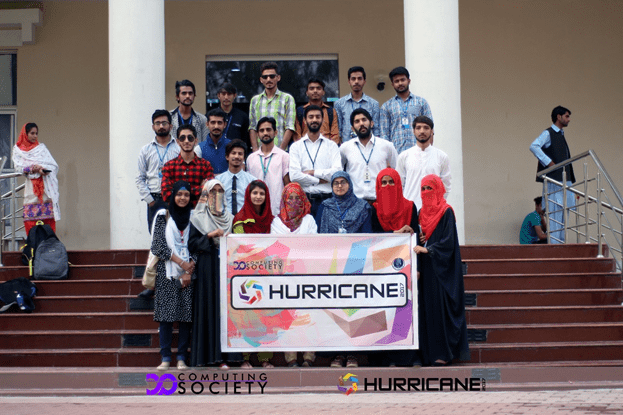 The event ended with a closing ceremony by distributing certificates to the finalists and awarding a Hurricane Cup & medals to the winner and runner up teams. The Wildlings were top of the chart with 50 points and deserving to hold the Hurricane cup followed by a very close margin the team Debuggers who stood 2nd on the list with 48 points.