BIC, University of Haripur organized a Session on Effectuation Model
BIC organized a session On 12th October 2017, resource person for this session was Mr. Imran Qadir, Menegment sciences. BIC staff and Incubates attended this session.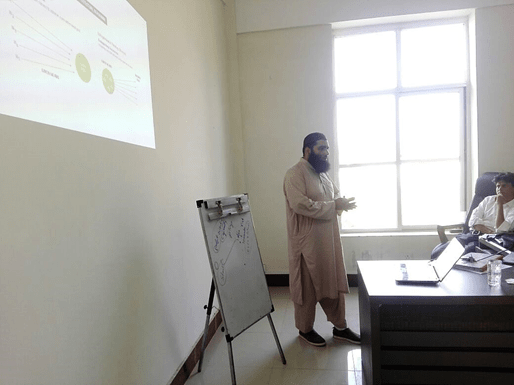 Mr. Imran Qadir portrayed an "Entrepreneur" and define two basic models of Entrepreneurship that are Causal and Effectuation model. He illuminated the Effectuation model in a very purposeful way in order to incubate young Entrepreneurs. He explaind to search the best time and way to enter the market in order to become a successful entrepreneur by giving examples of top businessmen.