The University of Haripur Recognizes Faculty Excellence at Award Ceremony Organized by ORIC
Press Release (25-10-2023)
The University of Haripur Recognizes Faculty Excellence at Award Ceremony Organized by ORIC
The University of Haripur, Khyber Pakhtunkhwa, hosted an award ceremony where Mr. Tayyab Khan Swati, President of the Haripur Chamber of Commerce and Industries, Mr. Tayyab Mehmood, Manager of the Economic Zone, Hattar, and Mr. Qasid Ahmed, Manager of Mashmoom, graced the occasion as special guests. From the Higher Education Commission, Mr. Rashid Ahmed, Consultant for Higher Education Development in Pakistan, was also present, alongside the esteemed presence of the University of Haripur's Vice Chancellor, Prof. Dr. Shafiqur Rehman, Registrar Mr. Riaz Muhammad, Honorable Deans, Chairperson, faculty members, and numerous students.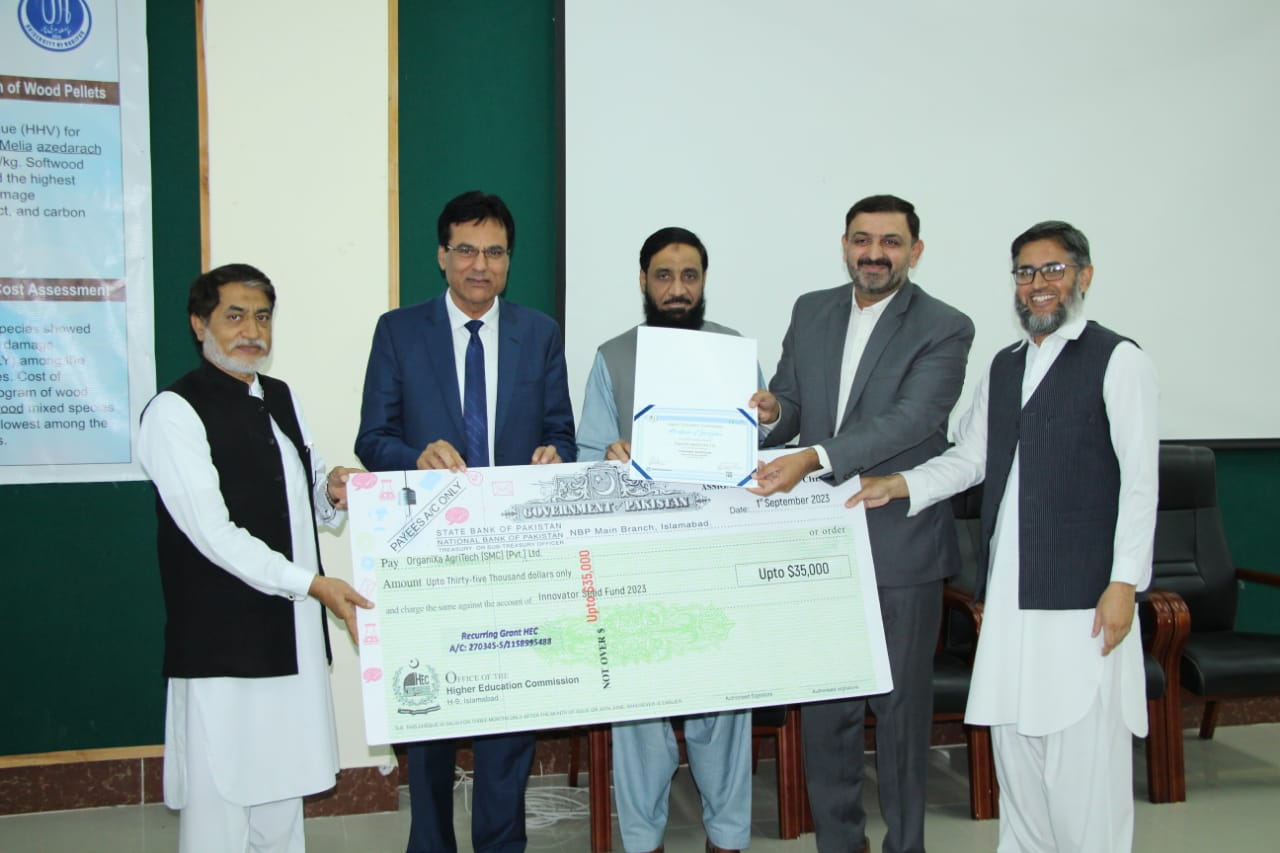 The event was hosted by Director ORIC, Dr. Jahangir, and his team. Dr. Jahangir extended a warm welcome to all the distinguished guests, emphasizing the event's purpose to commend and encourage the faculty members for their contributions to the university's progress.
Since its inception, the University of Haripur has been committed to providing students and faculty with diverse learning opportunities. Notably, out of 165 innovative research production projects registered with the Innovative Seed Fund (ISF), only 35 were shortlisted, with five projects from the University of Haripur. As the first university in Khyber Pakhtunkhwa, two of the university's modern research production projects claimed victory, securing $35,000 each, summing up to a total of $70,000 awarded to the faculty members of the University of Haripur.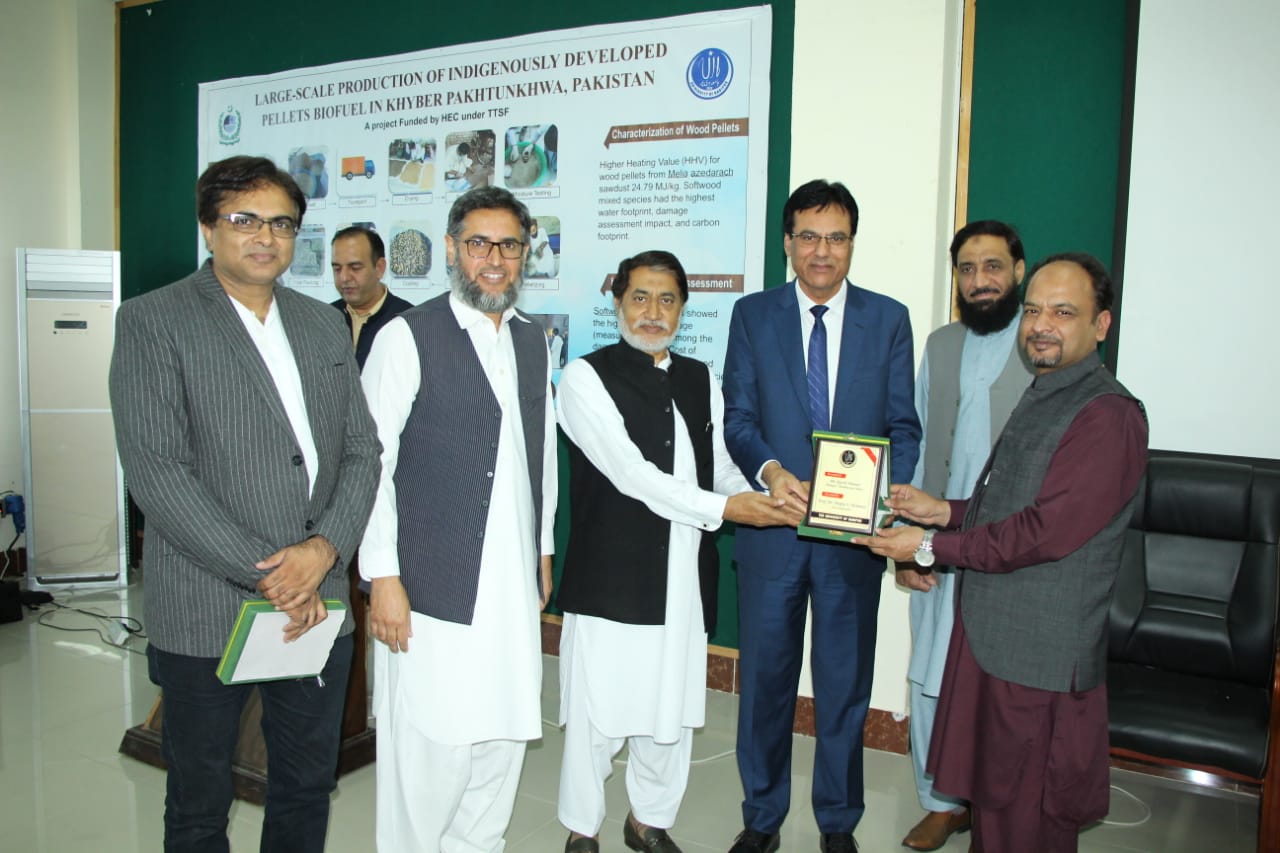 The projects led by Dr. Ali Raza Gormani and Dr. Mazhar Rafiq garnered significant attention, bringing pride to the University of Haripur.
Expressing his sentiments, Prof. Dr. Shafiqur Rahman thanked all the deserving individuals and congratulated them wholeheartedly, encouraging his team to continue their hard work and enthusiasm for achieving success. He expressed his pride in the University of Haripur's ongoing projects aimed at paving new pathways for faculty and students. Acknowledging the importance of mentorship, he extended gratitude to the team, recognizing Dr. Jahangir's significant efforts in the university's development.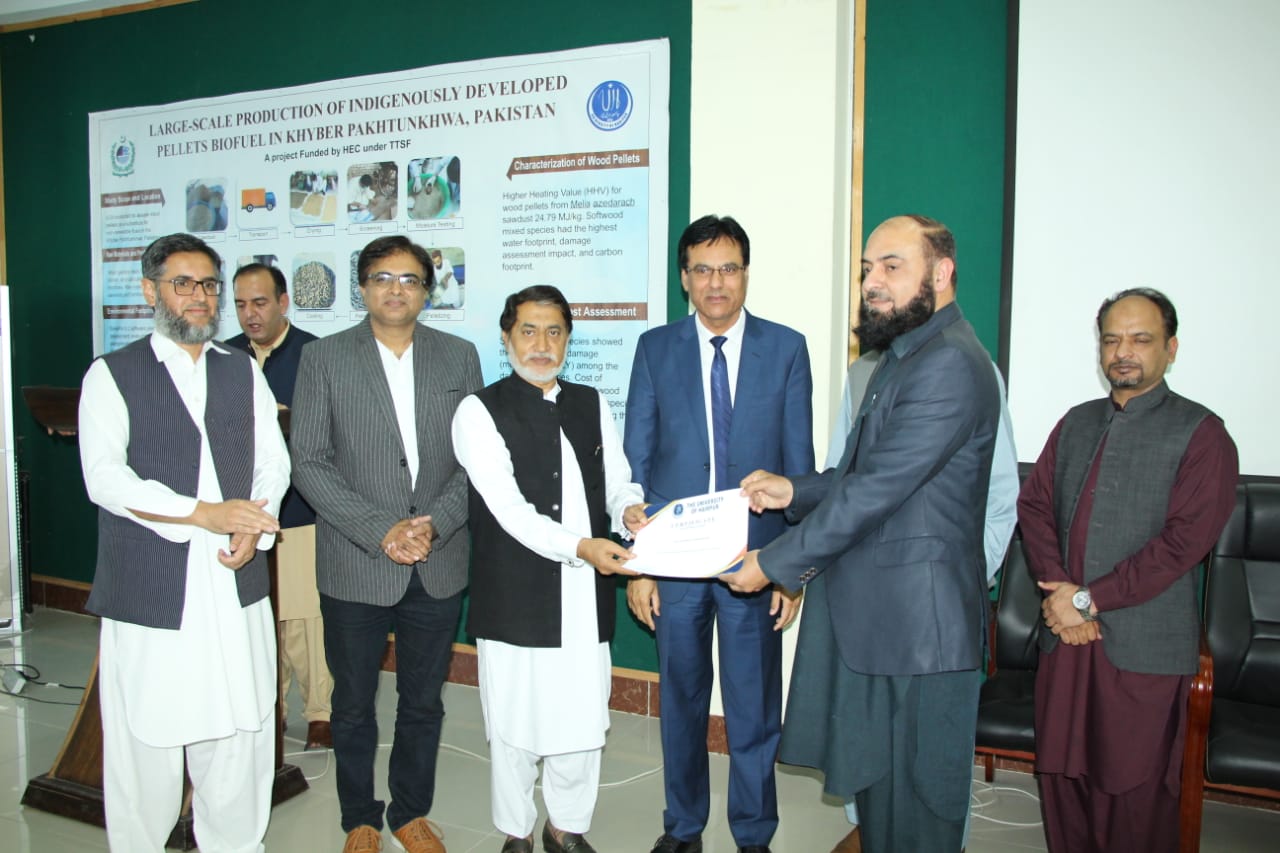 Mr. Tayyab Khan Swati also praised the institution's dedication and hard work, expressing admiration for the institution's head. He extended his congratulations to the respected faculty members on their success.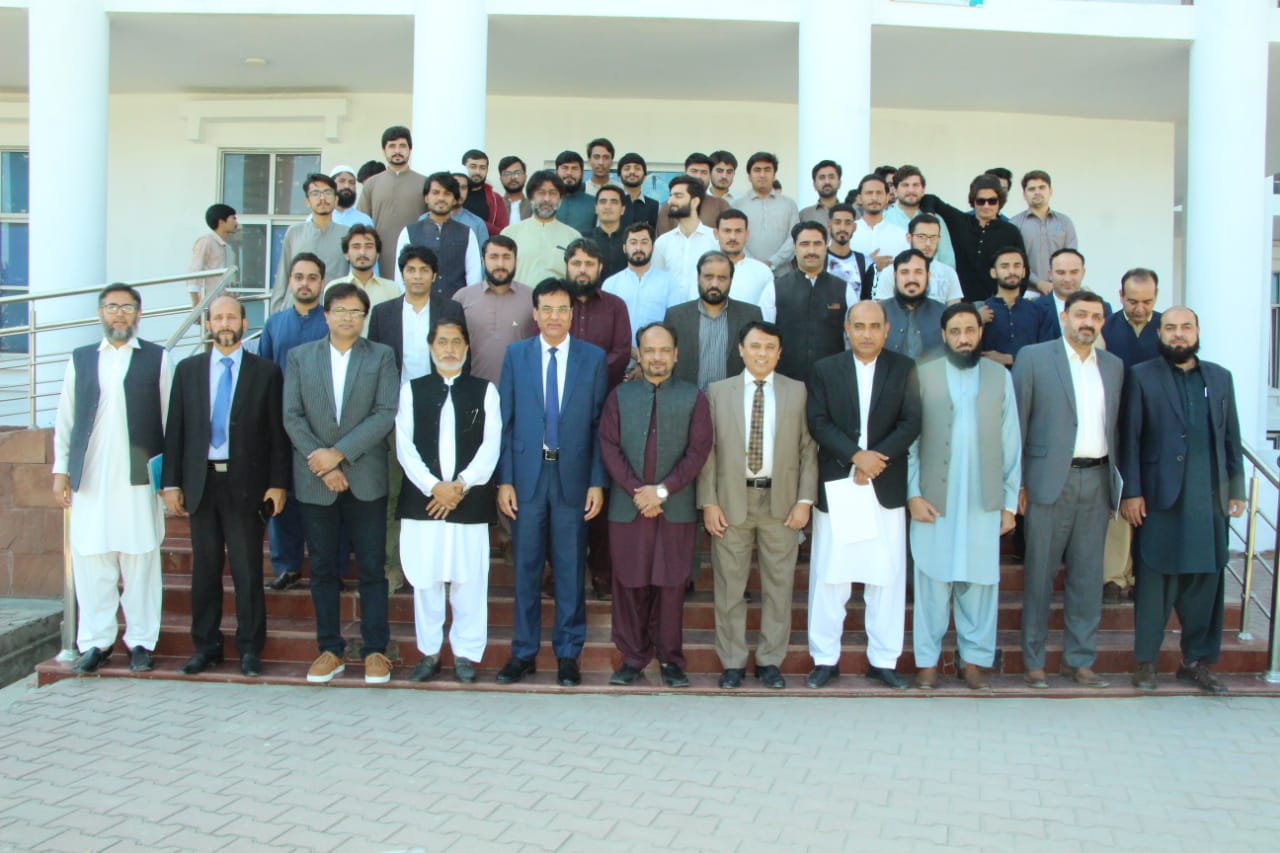 Towards the end of the ceremony, certificates of appreciation were awarded to all the distinguished guests, including Prof. Dr. Mukhtaj Khan, Dean of IT, Professor Dr. Azhar Rashid, Chairman of Environmental Sciences, Prof. Dr. Abdul Majid, Dean of Biological and Biomedical Sciences, Mr. Riaz Muhammad, Registrar, Dr. Muhammad Jahangir, Director of ORK, and Waqas Ali, Focal Person of the Business Incubation Center.The University of Haripur presented shields for excellence to Prof. Dr. Moazzam Nizami, Dr. Majid Hussain, and Dr. Samiullah Khanat.
The University of Haripur Khyber Pakhtunkhwa!
The guarantor of your bright future, the pioneer of character, research and culture!