The University of Haripur Central Library organized a two-day book fair
The University Haripur organized a two-day book fair on October 10th and 11th, 2023, which was inaugurated by the Vice-Chancellor, Prof. Shafiqur Rehman. Deans, chairpersons, heads of departments, and various sections, along with renowned Pashto speaker Javed Iqbal Afgar, participated in the ceremony.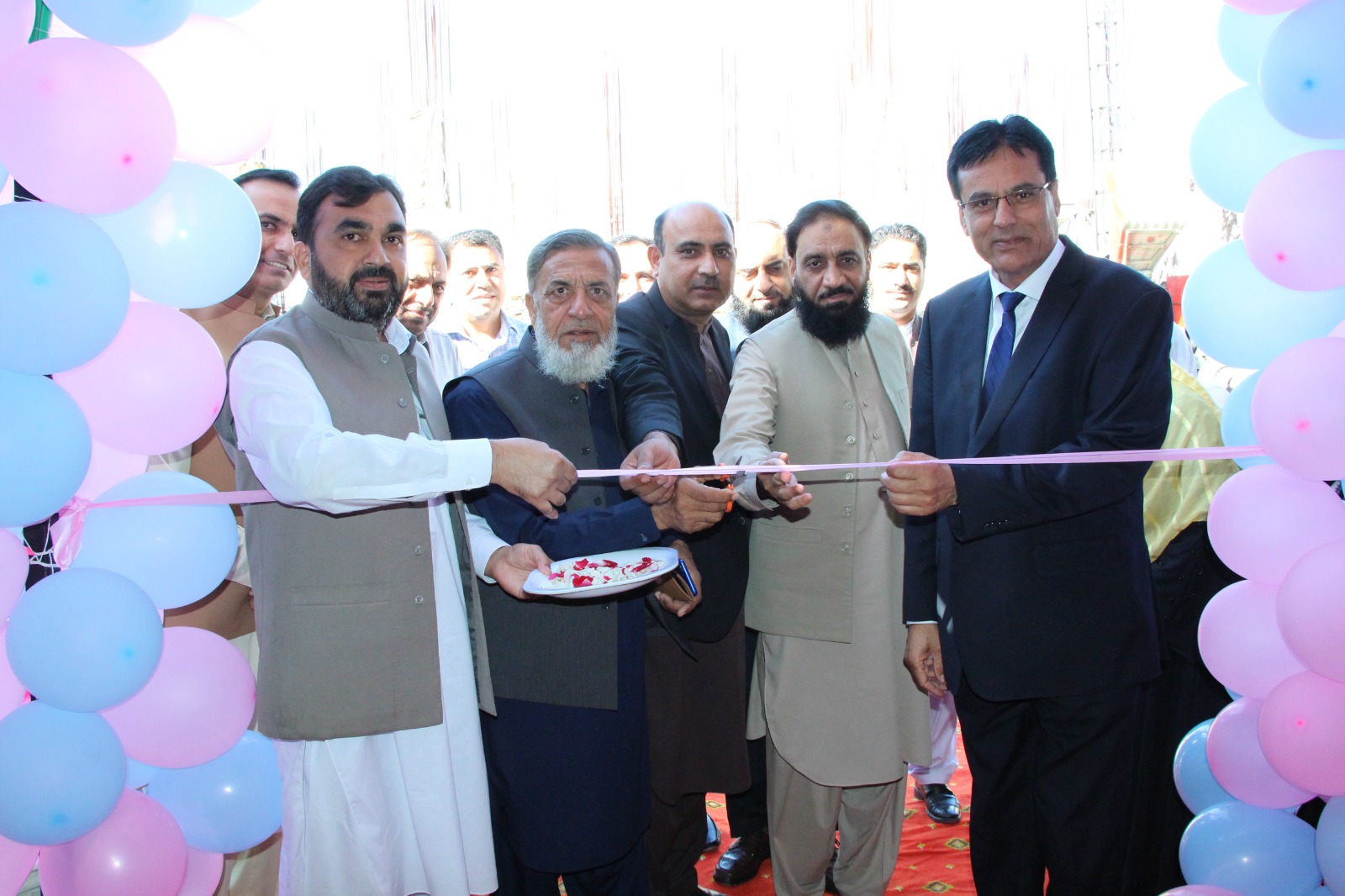 The book fair, held at the University of Haripur campus, attracted a large number of students who eagerly browsed the vast collection of books, all available at discounted prices. The event served as a platform for students to select books of their interest, further promoting the culture of reading in the academic community.
Thirteen booksellers from different corners of the country participated in this extraordinary book fair, enriching its collection of diverse literary works. From classic literature to contemporary bestsellers, the fair showcased a wide array of genres, catering to the diverse reading preferences of the participants.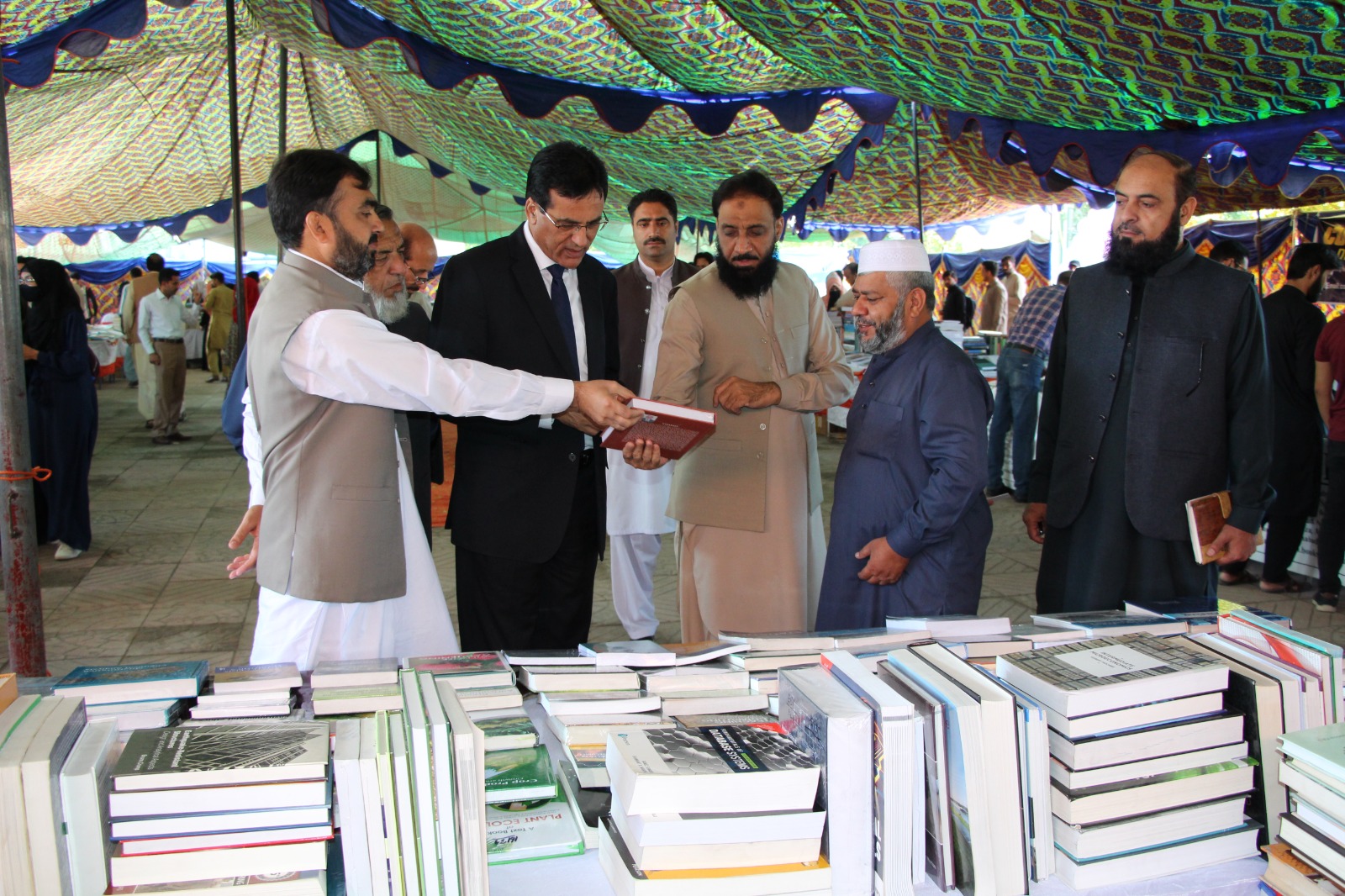 During the visit to the stalls, the Vice-Chancellor and Officer Dr. Shafiqur Rehman emphasized the importance of inculcating the habit of reading among the students and appreciated the efforts of Mohammad Kashif, the head of the organizing team, whose support and encouragement further underscored the importance of such events in promoting a culture of knowledge and learning within the university.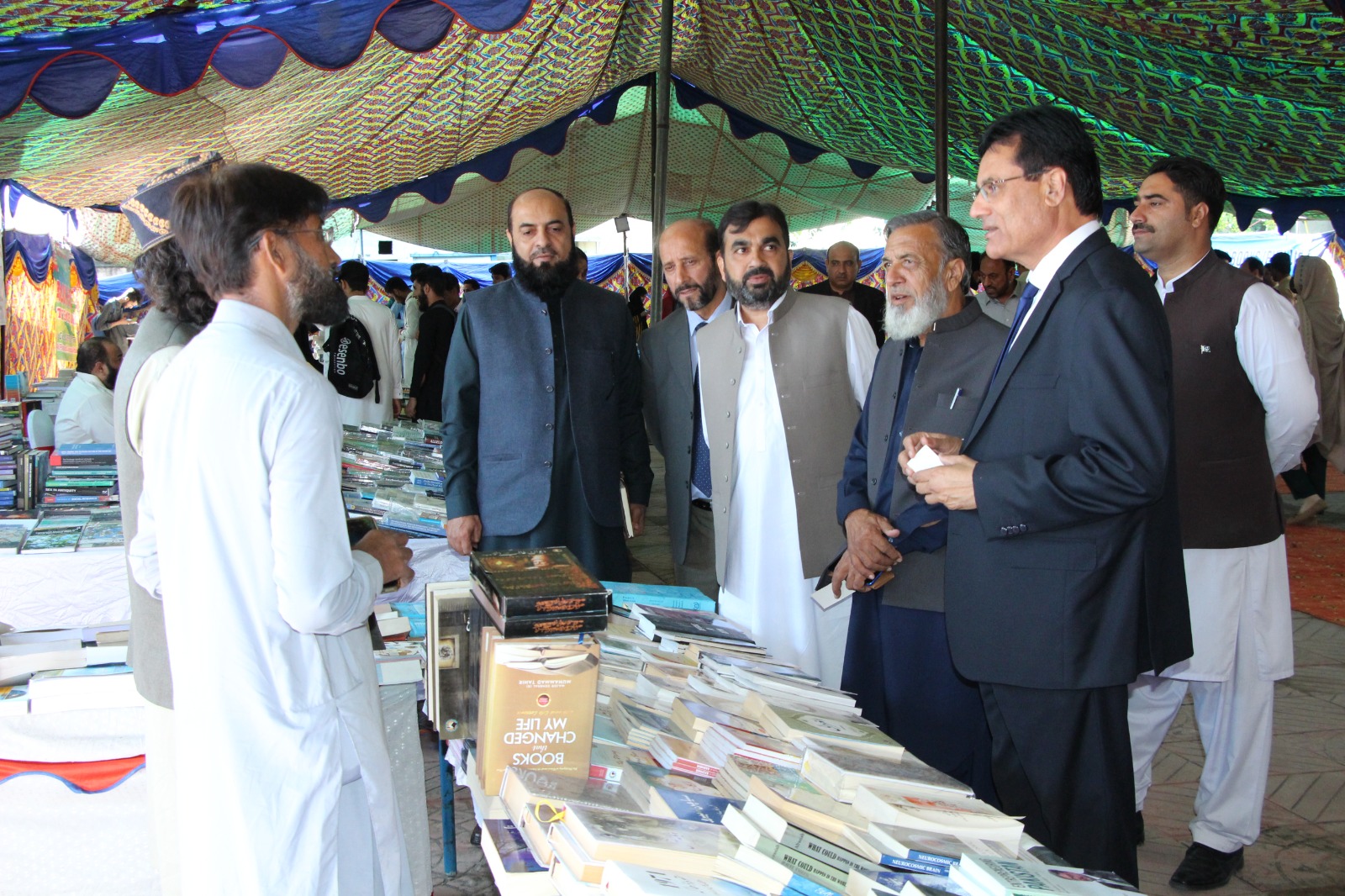 The Central Library of Haripur University is committed to promoting literacy and intellectual development in the academic community. This two-day book fair is a testament to the university's dedication to fostering the love of reading and providing access to a wide range of educational resources. The fair will conclude on Wednesday, October 11th.