University of Haripur Announces Saadat Scholarship Expansion, Empowering 40 Deserving Students for a Bright Future
Press Release (2023-09-21)
The University of Haripur has announced scholarship for its talented and Promising Students!
The University of Haripur has been working diligently since 2012 for the betterment and bright future of its students, striving to eradicate poverty by providing opportunities for deserving and underprivileged students. The University of Haripur is actively collaborating with government, private trusts, foundations, and international donor organizations in this endeavor, providing financial assistance to needy and talented students.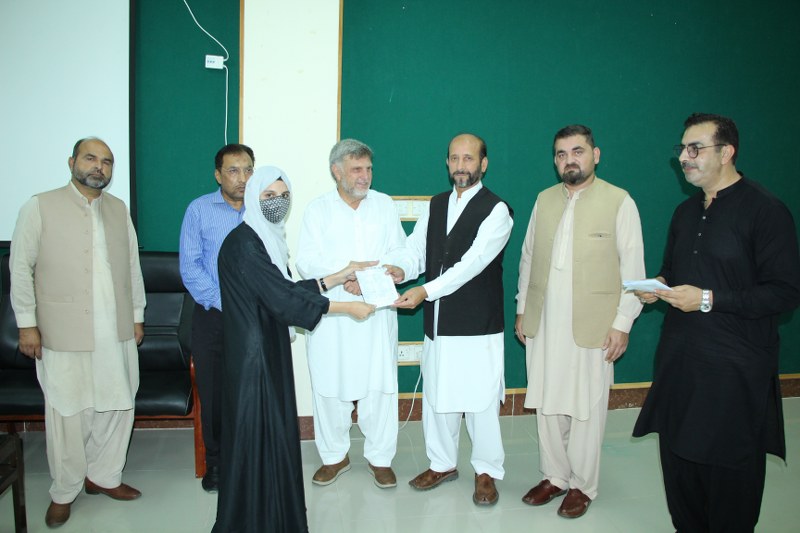 The scholarship program is of utmost importance for deserving and hardworking students, and the University of Haripur takes great pride in sustaining this honor. Keeping this tradition alive, the University of Haripur has once again announced scholarships for its promising students.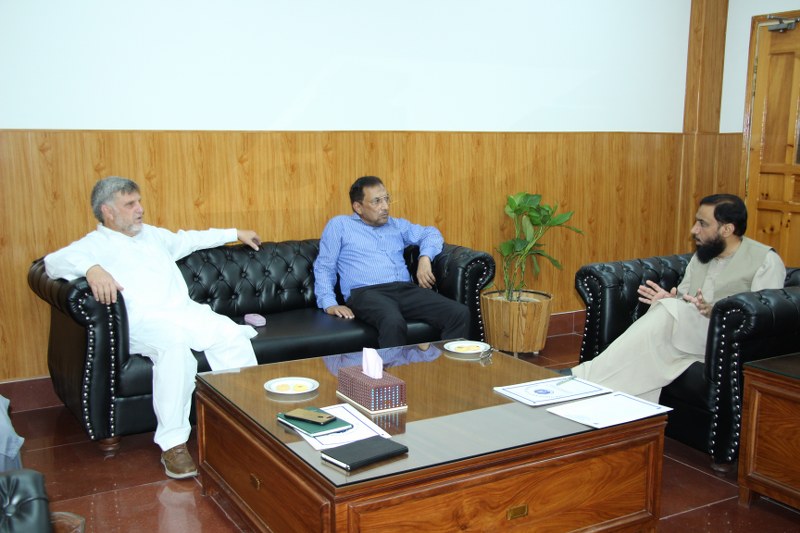 The event was marked by a ceremony where Mr. Arif Shah, an overseas Pakistani, generously awarded 40 deserving students of the University of Haripur with 1.4 million Rupees Saadat Scholarship. Initially, the Saadat Scholarship was allocated for only 15 students, but it has now been expanded to include 40 students. Mr. Arif Shah addressed the students, emphasizing that if they continue to perform well, their scholarships will continue, and he encouraged them to excel in their studies and play a positive role in society.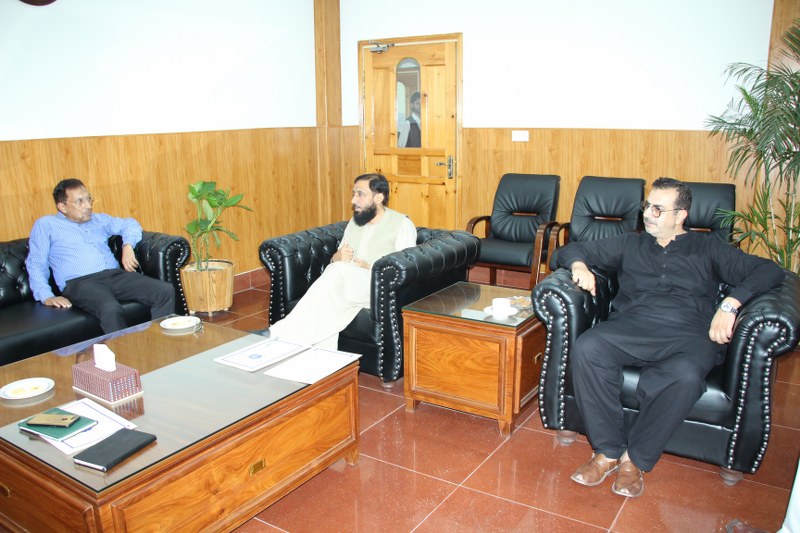 At the end of the scholarship ceremony, Vice-Chancellor, Registrar Muhammad Riaz, and Assistant Director Financial Aid, Aibak Khan, expressed their gratitude to Mr. Arif Shah. Vice-Chancellor expressed his thanks, stating that the scholarships provided by the University of Haripur would serve as a lifeline for financially distressed students who could not continue their education. He further affirmed the University's commitment to making every effort for deserving and talented students, enabling them to fulfill the demands of the job market and showcasing their skills for a better future.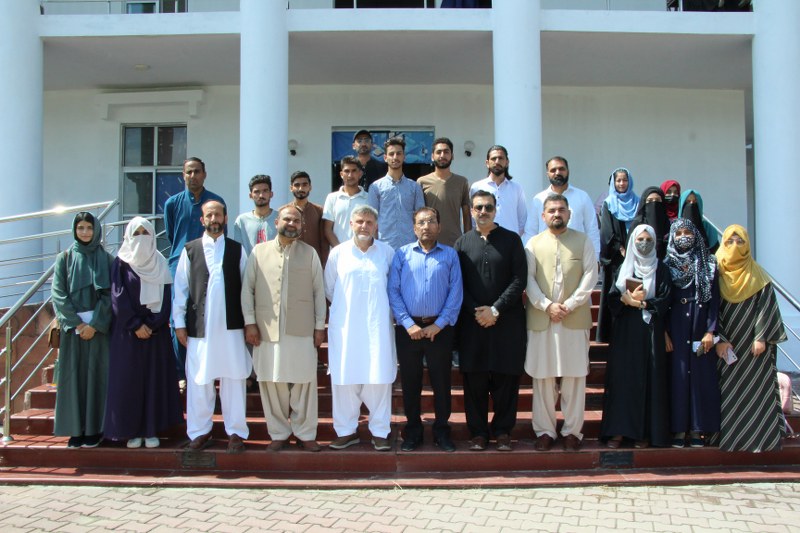 The University of Haripur, Khyber Pakhtunkhwa, Pakistan
Exemplary Education, a conducive environment, a guarantee of your bright future, research, character building, and a culture of knowledge!