MoU between The University of Haripur and Yahya Welfare Hospital, Haripur
On November 14, 2023
Professor Dr. Shafiq Ur Rehman, the esteemed Vice Chancellor of The University of Haripur along with Dr Sadiq Noor Khan, Chairman Department of Medical Lab Technology and Dr Abdul Jabbar visited Yahya Welfare Hospital Complex, Haripur where the delegate was received by Dr Muhammad Tahir, Medical Director, Yahya Hospital. The primary objective of the visit was to solidify the collaborative efforts between The University of Haripur and Yahya Hospital. During the visit, a momentous Memorandum of Understanding (MoU) was signed between the two entities, focusing on providing significant benefits to both the university and the Yahya Hospital.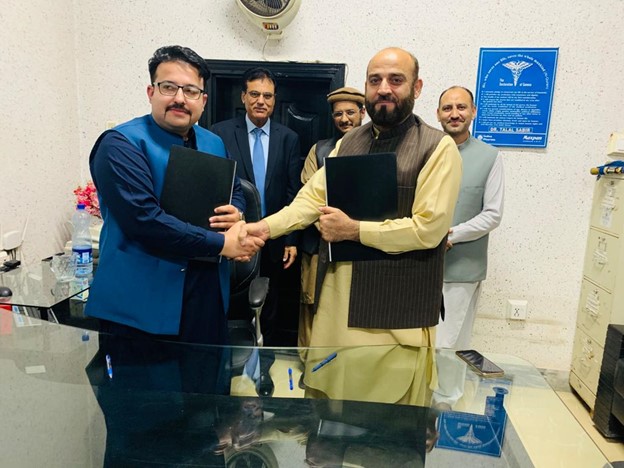 The MoU entails a substantial discount for our university students, faculty, and staff at Yahya Hospital. Specifically, a remarkable 25% discount on diagnostic tests and a notable 10% discount on radiology services have been secured through this collaboration. These discounts aim to enhance accessibility to quality healthcare services for our university community.
Yahya Hospital has demonstrated its commitment to academic and medical excellence by becoming a Platinum Category Sponsor for the 1st International Conference on Challenges and Innovations in Medical Lab Sciences.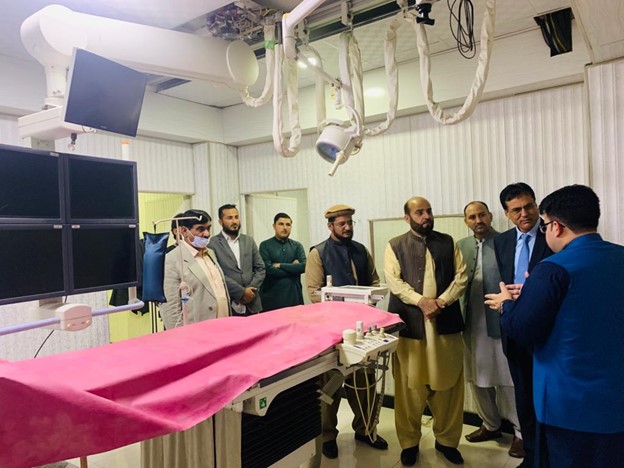 This sponsorship is pivotal in ensuring the success of the conference, providing a platform for the exchange of knowledge, ideas, and innovations in the field of Medical Lab Technology. In addition to the discounts and sponsorship, Yahya Hospital has generously offered laboratory training opportunities to more than 250 students from the Department of MLT during the summer of 2023. This hands-on training will undoubtedly enhance the practical skills of our students, aligning with our commitment to providing a comprehensive and experiential education.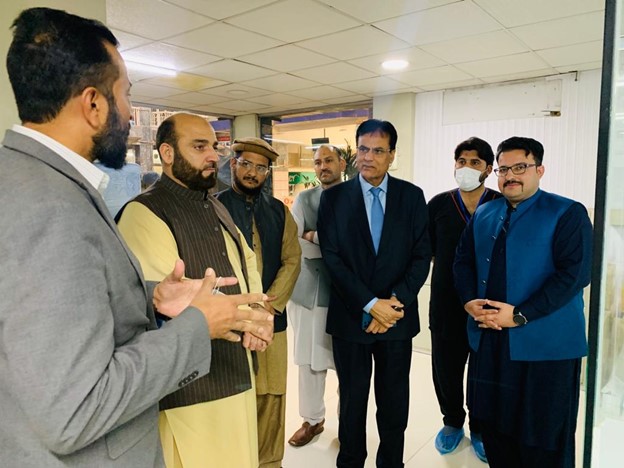 The Vice Chancellor's visit to Yahya Welfare Hospital Complex marks a significant milestone in fostering partnerships between academia and healthcare institutions. The signed MoU, coupled with the Platinum Category Sponsorship and the offer of laboratory training, exemplifies the shared commitment to advancing healthcare services and education in the region. We express our gratitude to Yahya Welfare Hospital Complex for their generous support and look forward to a fruitful collaboration.