University of Haripur Organizes Key Training Session Focused on Emotional Management in the Workplace
Press Release:
At the University of Haripur Training Session on "Emotional Management at Workplace" was held!
A training session on emotional management at the workplace was organized by Professor Dr. Shafiqur Rahman, Vice-Chancellor of the University of Haripur. Registrar, Mr. Muhammad Riaz, deans, chairpersons, heads of departments, and faculty members participated in this training.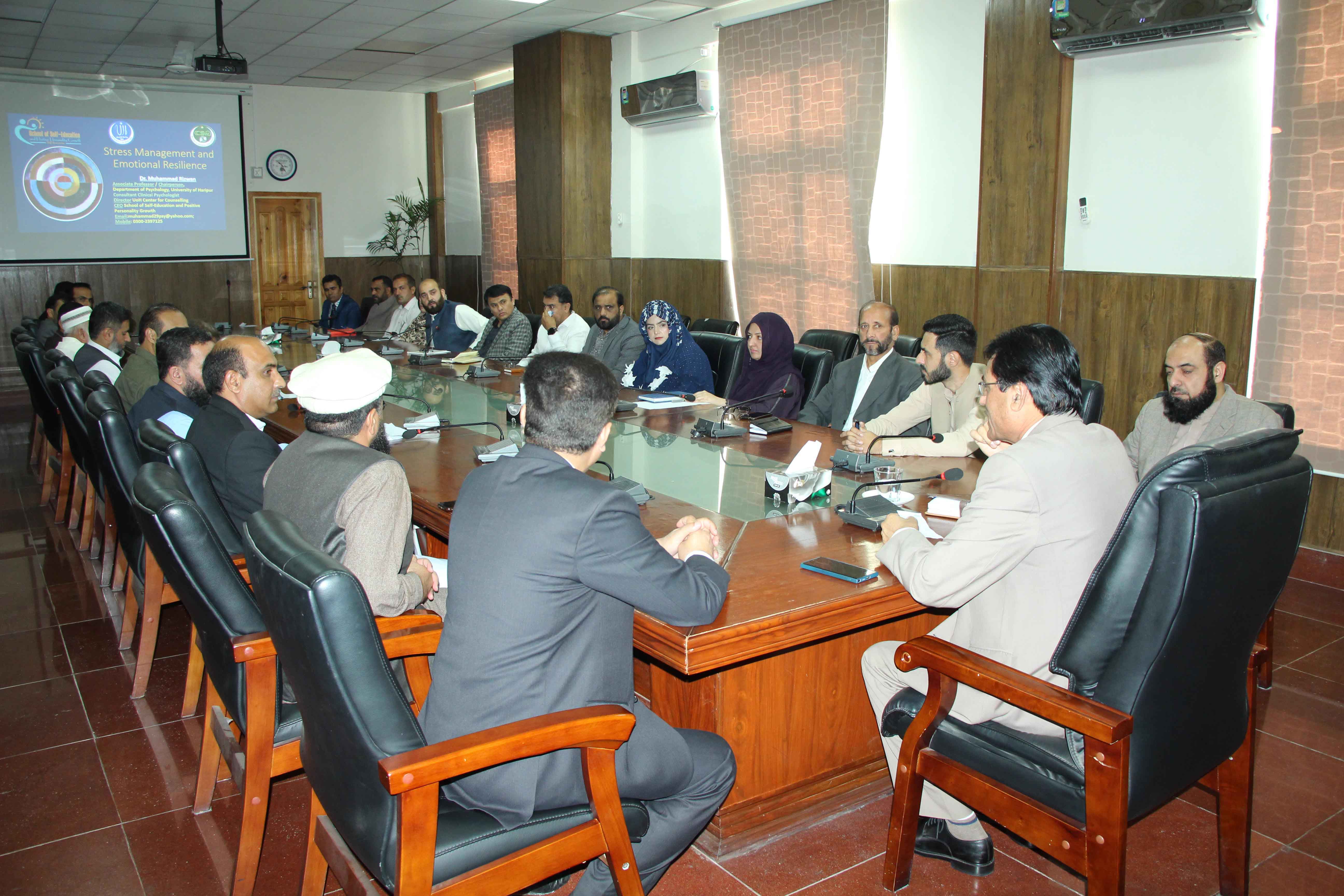 Chairperson of the Department of Psychology, Dr. Muhammad Rizwan, chaired the session and provided a lively discussion on understanding one's emotions in the workplace. He offered guidance on anxiety, stress, negative thoughts, anger, and various life challenges. Additionally, he conducted training sessions on health issues, future concerns, expectations of others, optimism, and social support.
Dr. Mohammad Rizwan emphasized the importance of work-life balance, stating that it is essential for overall well-being. He advised adhering to boundaries between work hours and personal time, allocating time for work, leisure, and personal interests, and effectively planning the day. He suggested periodically reviewing work-life balance and making adjustments as needed.
Vice-Chancellor Prof. Dr. Shafiq ur Rahman also addressed emotional management in the workplace, expressing pride in conducting the training session as a commitment to the welfare and development of the institution. He highlighted that leaders who effectively manage their emotions provide a stable and supportive environment for students, contributing to collective success and focusing on studies.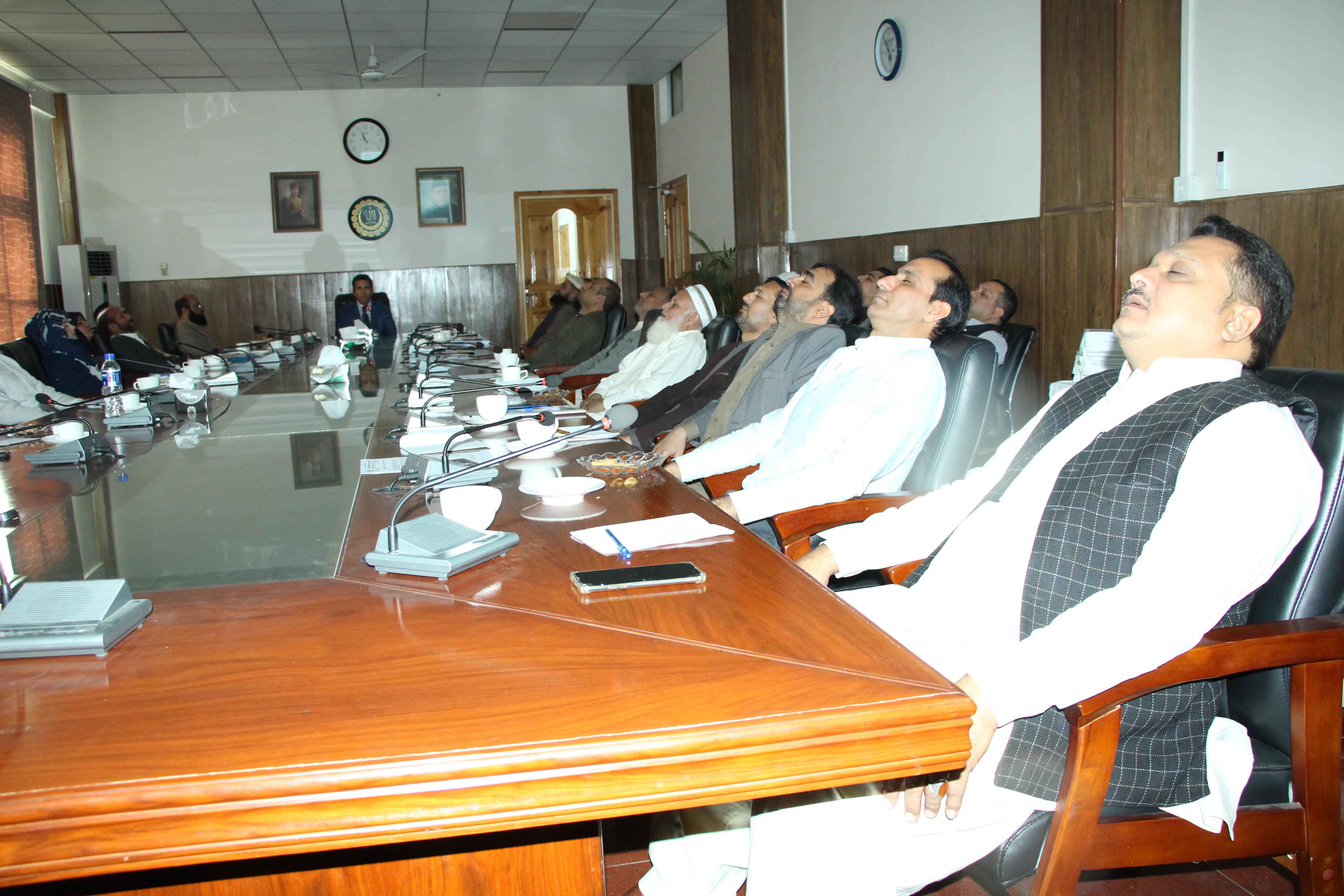 Leaders, when demonstrating emotional intelligence and management, teach students valuable life skills for dealing with their emotions. Emotional regulation contributes to strong, trusting relationships, foundational for learning and development.
The Vice-Chancellor emphasized that a leader's emotional management not only affects their well-being but also has a direct and long-lasting impact on the emotional and academic development of students. Leaders prioritizing emotional intelligence contribute to creating a more positive, supportive, and conducive learning environment.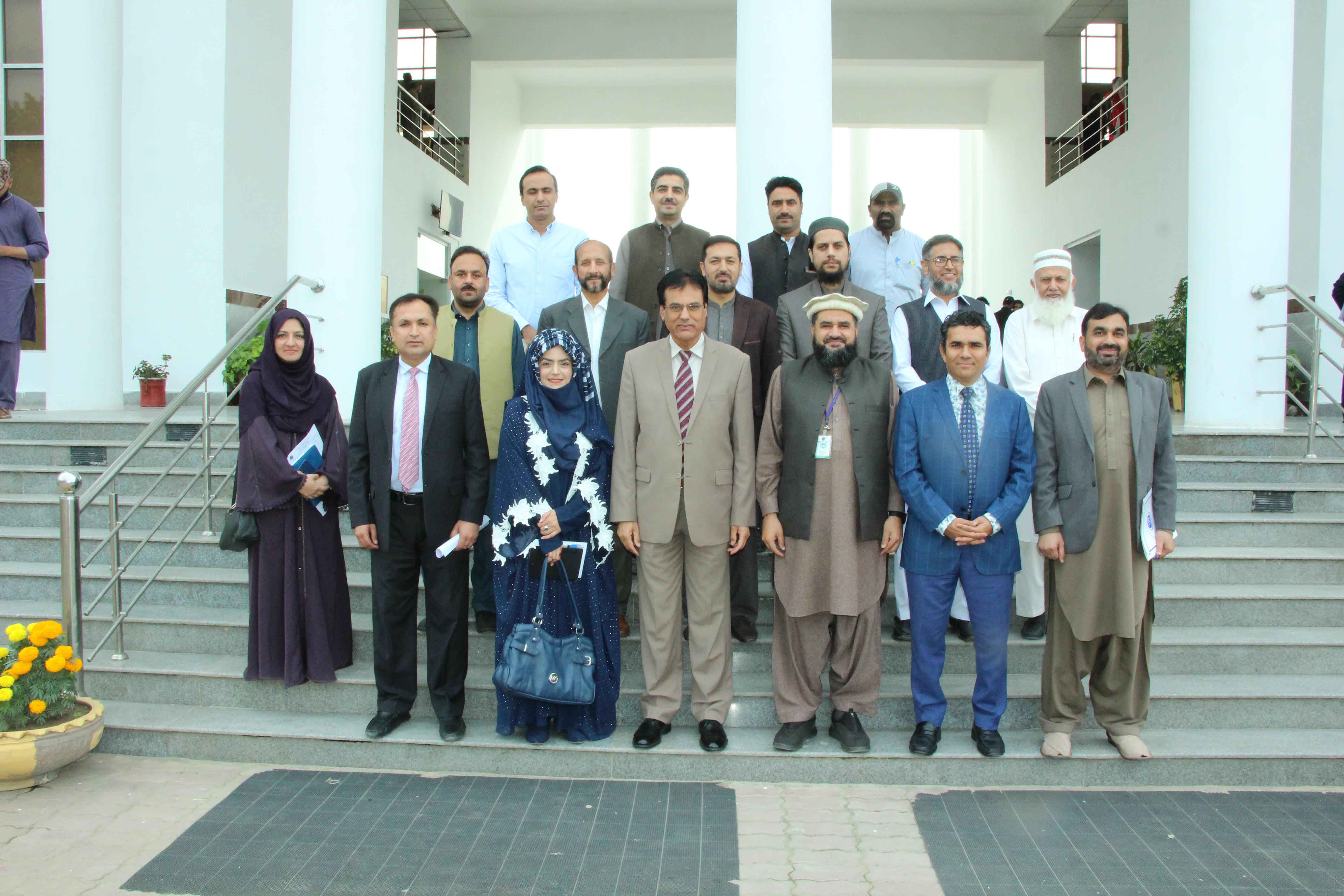 He urged active participation and engagement in training sessions, stating the organization's commitment to providing necessary resources and support for emotional development. At the end of the session, Dr. Mohammad Rizwan conducted a stress-relieving activity for all participants, leaving them visibly satisfied and calm.
The University of Haripur, Khyber Pakhtunkhwa: The guarantor of your bright future, the bearer of character, culture, and civilization!