The University of Haripur, Department of Psychology Successfully Hosts Mental Health Awareness Seminar
*Press Release*
At University of Haripur, Department of Psychology Hosts Successful "Mental Health Awareness" Seminar!
The University of Haripur, renowned as one of the top institutions in Pakistan, reaffirms its commitment to prioritizing students' mental health through a month-long "Mental Health Awareness" activity. The Department of Psychology spearheaded this initiative, focusing on the psychological aspects of mental health from October 10 to October 31.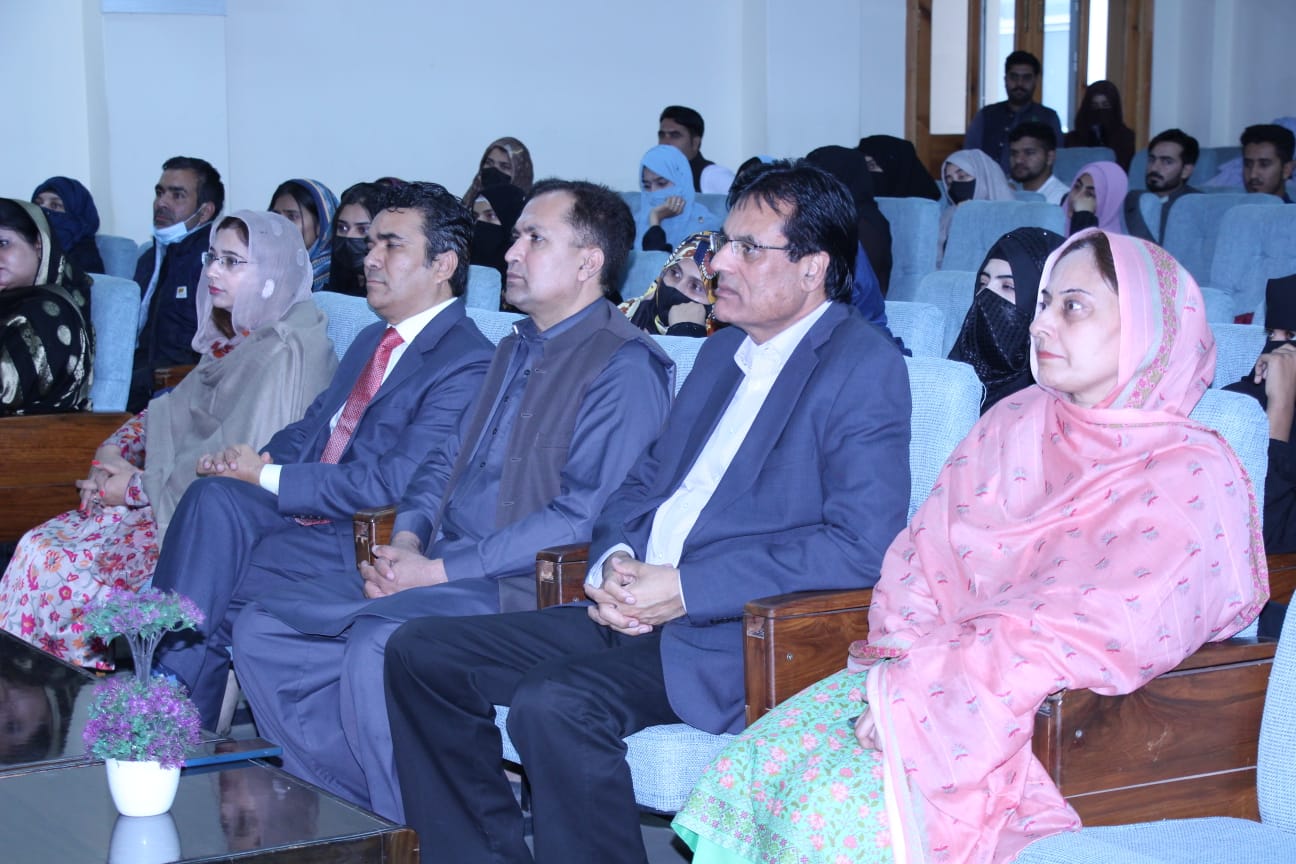 Vice Chancellor Prof. Dr. Shafiq ur Rehman congratulates the department on the initiative's success, emphasizing the university's duty to nurture and support community mental health. He acknowledges that mental health is integral to academic, personal, and professional well-being.
The seminar, held at the culmination of the activity, featured prominent personalities in the mental health field. Prof. Dr. Shafiq ur Rehman underscores the university's role as more than an academic center, emphasizing growth, change, and exploration. He acknowledges the challenges students face and highlights the importance of recognizing and addressing these stresses.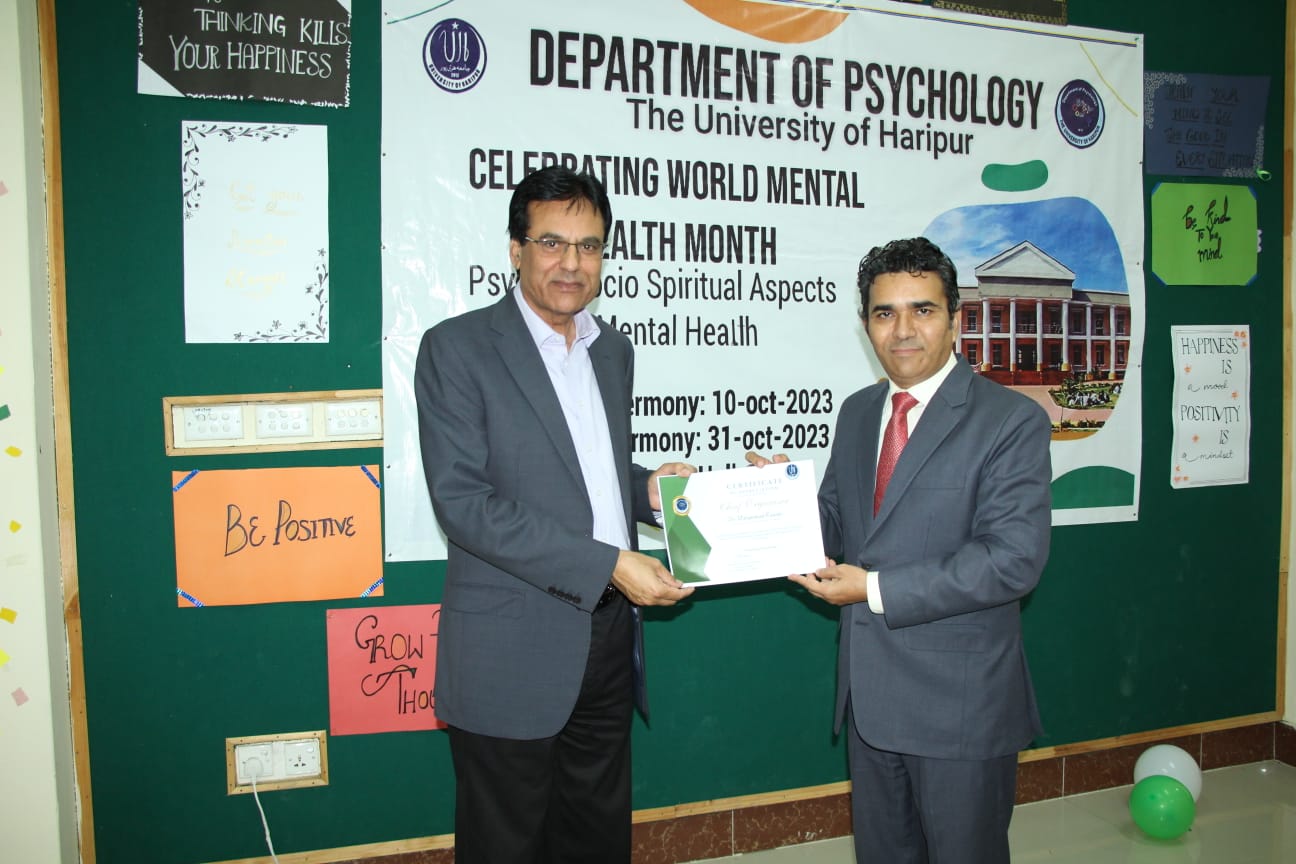 The Vice Chancellor acknowledges the progress made in providing counseling services, mental health resources, and reducing stigma around seeking help. He encourages open conversations about mental health and urges the university community to break down barriers preventing individuals from seeking help.
Prof. Dr. Shafiq ur Rehman concludes by stressing that mental health is not a sign of weakness but a fundamental aspect of being human. He invites every member of the university to participate in creating a supportive campus culture where wellness is a top priority.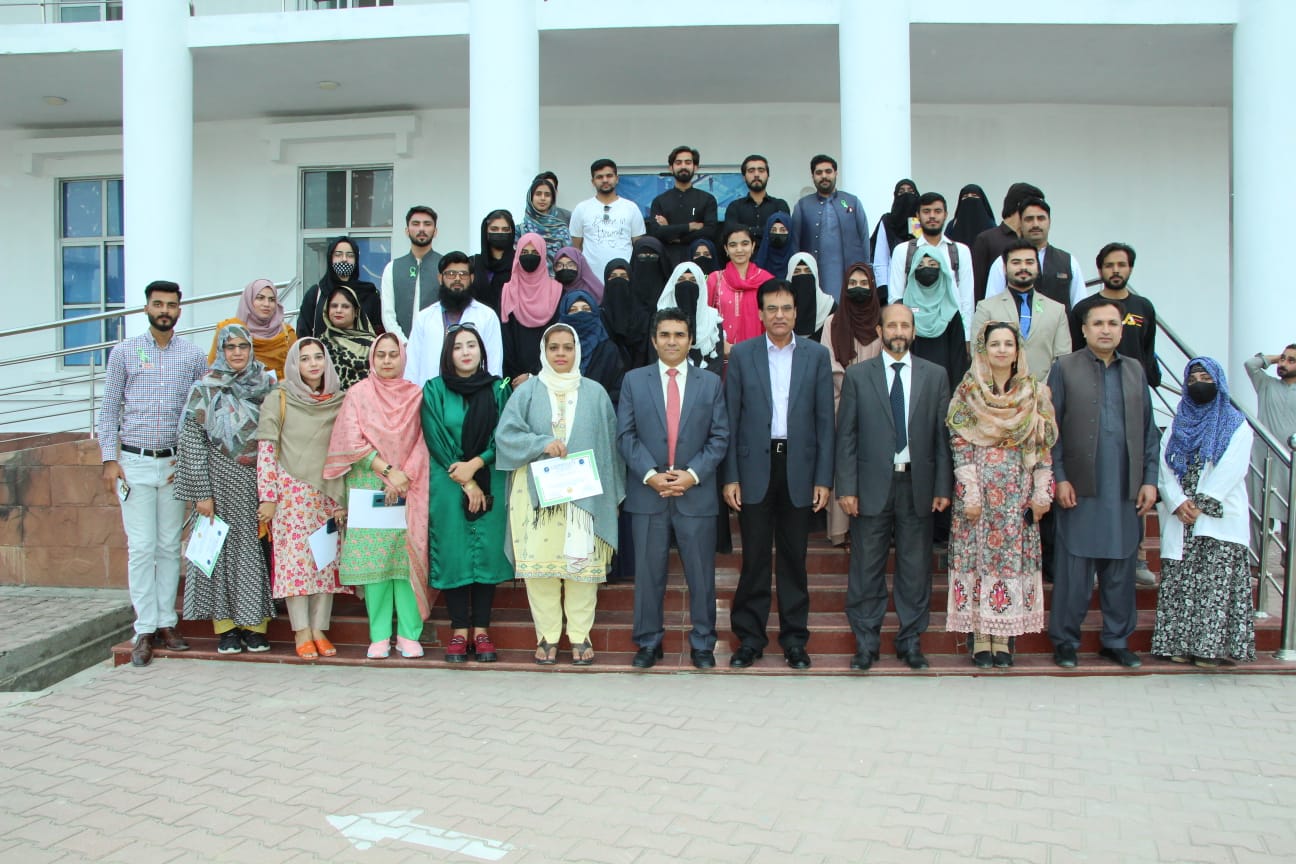 Certificates of achievement were awarded to students and faculty who actively participated in the month-long activity during the seminar. The certificates were presented by Vice Chancellor Prof. Dr. Shafiq ur Rehman and Chairperson of the Department of Psychology, Dr. Muhammad Rizwan.
The University of Haripur, Khyber Pakhtunkhwa:
The guarantor of your bright future, the bearer of character, culture, and civilization!