The University of Haripur Hosts Conference on How Teachers and Students Contribute to Building Society, Inspired by the Life of Prophet Muhammad (PBUH), by Mufti Adnan KakaKhail
Press Release (08-11-2023)
A biographical conference titled "The role of teachers and students in the construction and development of society in the light of the biography of the Prophet (peace and blessings of Allah be upon him)" was held in the University of Haripur.
The special guest was well-known and popular religious scholar "Mufti Syed Adnan Kaka Khail ".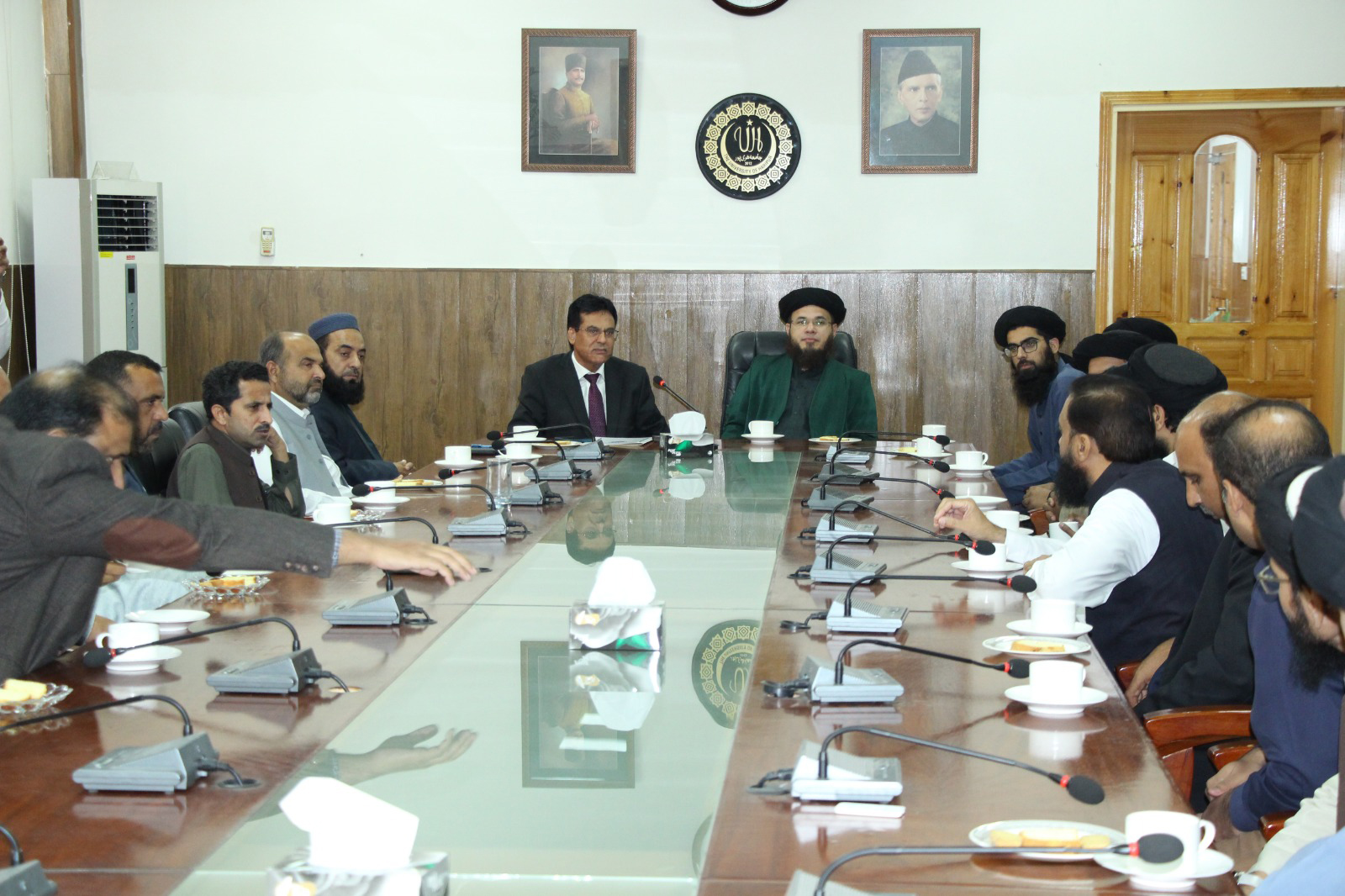 Teachers and students are the basic unit of a civilized society. Modern social changes have greatly affected social ethics. In such situations, the role of teachers and students in social development becomes very important. The biography of prophet (peace be upon him) is a perfect example in this regard, in view of this need, a grand biography conference was organized at the University of Haripur, in which the vice-chancellor of the University of Haripur, Prof. Dr. Shafiq ur Rahman, registrar, Mr. Muhammad Riaz, Deans, Chairpersons, Heads of Departments, Faculty members, Principals of various colleges, scholars and Muftis of madrasas and students of other universities, colleges and madrasas had the honor of participating. Special guest Mufti Syed Adnan Kaka Khail was welcomed in a very grand manner with beautiful flowers.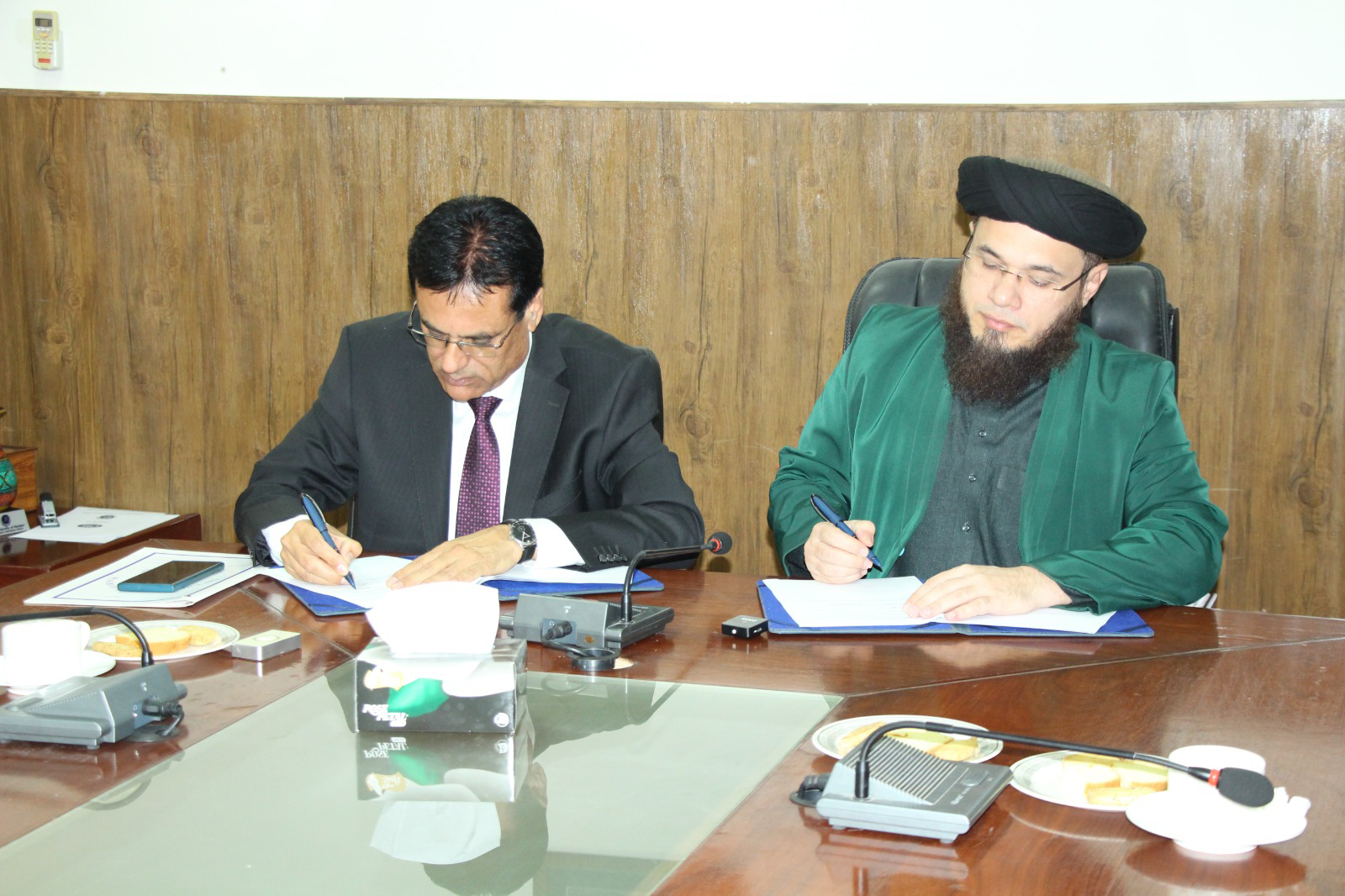 Mufti Syed Adnan Kakakhail is a Pakistani Muslim scholar, founder and CEO of Al Burhan Institute. You have received the Presidential Award for "Best Debater of Pakistan". Mufti Syed Adnan Kakakhail is one of the foremost representatives of an active cadre of Shari'a scholars who preach Islamic teachings throughout Pakistan and abroad. You are a regular columnist and renowned speaker, serving as Shari'a Board Member of Eman Islamic Banking in Silk Bank Limited and Director of Dar ul-Ifta Wal-Ihsan, Islamabad.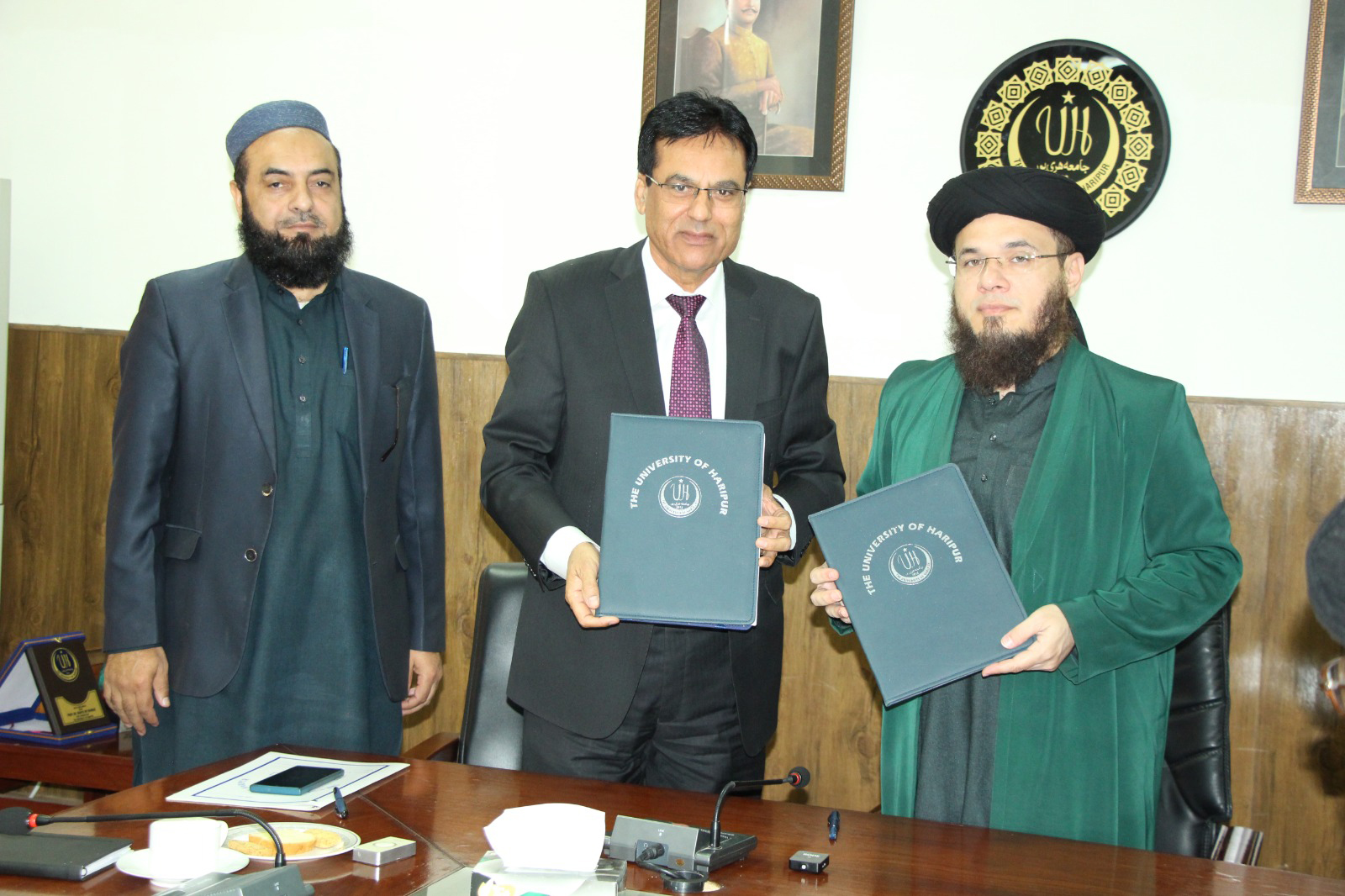 The Sirat conference was started with the recitation of the Holy Quran and Naat Rasool Maqbool (peace be upon him).
Vice-Chancellor, Professor Dr. Shafi qur Rehman thanked his guests, respected scholars, respected teachers and dear students for participating in the Sirat Conference.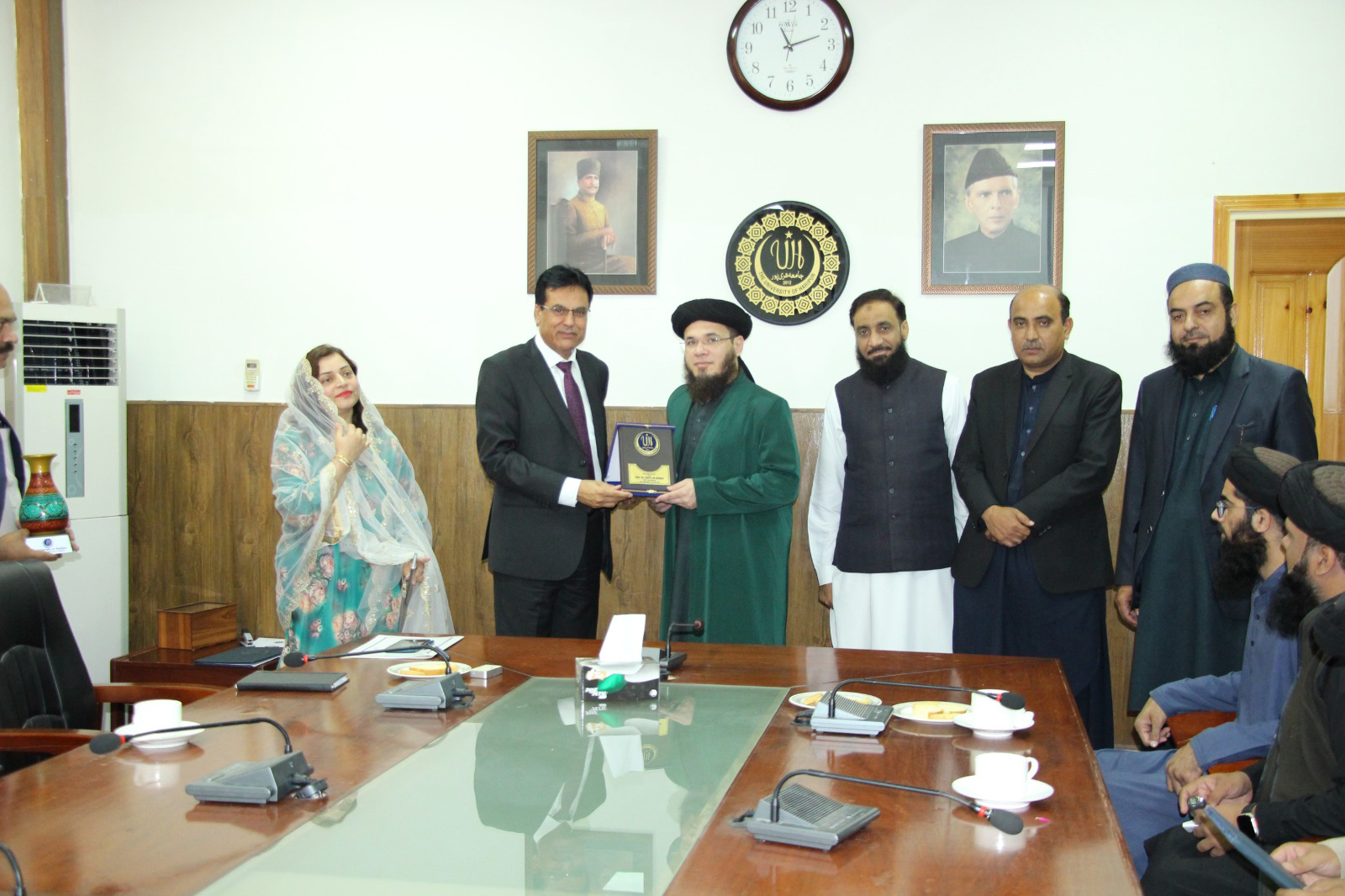 Talking about the biographical conference, he said that we have gathered in this biographical conference to review the bright character of the Prophet (peace and blessings of Allah be upon him) and his importance for teachers and students, so we should not forget that his Life offers us a timeless road map to create a more compassionate and just society. Our responsibilities as teachers and students extend far beyond the classroom. We should be beacons of knowledge, compassion, and ethics, reflecting the qualities the Prophet (PBUH) displayed throughout his life. His teachings inspire us to be lifelong learners and to infuse the pursuit of knowledge with a deep sense of ethics and compassion.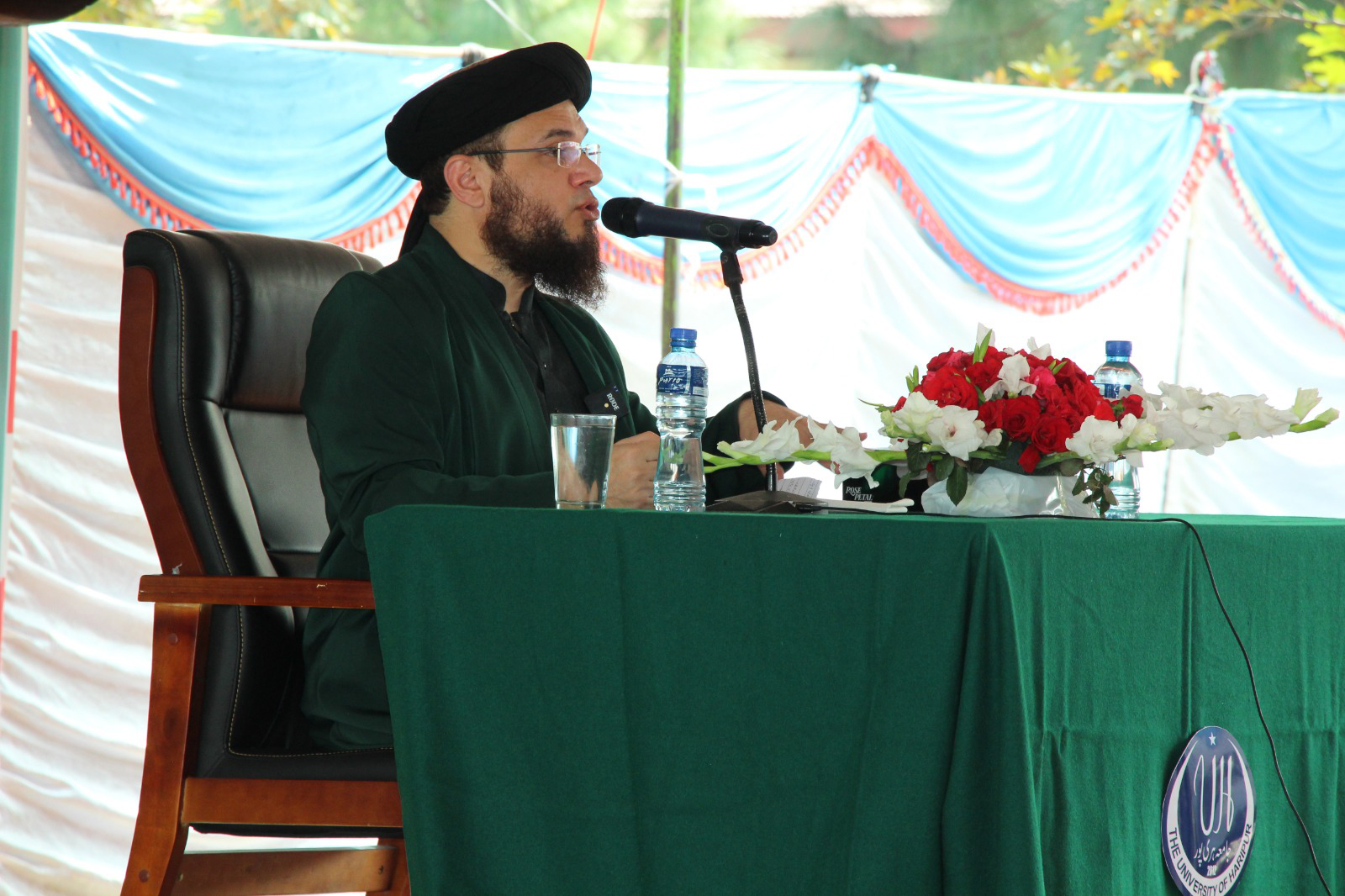 I encourage all of you to take the insights and inspirations of this conference to heart. This Sirat Conference is an opportunity for all of us to reaffirm our commitment to the ideals and principles enunciated by the Prophet of Islam. Let us leave this conference with a renewed determination to be compassionate, ethical, and effective teachers and students. Together, we all can play a key role in building and developing a just and harmonious society, just as the life of the Prophet (peace and blessings of Allah be upon him) paved the way for the Companions.I pray that our time here will be filled with knowledge, reflection and inspiration. May the spirit of this conference guide us in our role as teachers and students, and may it lead to a brighter and brighter future for all.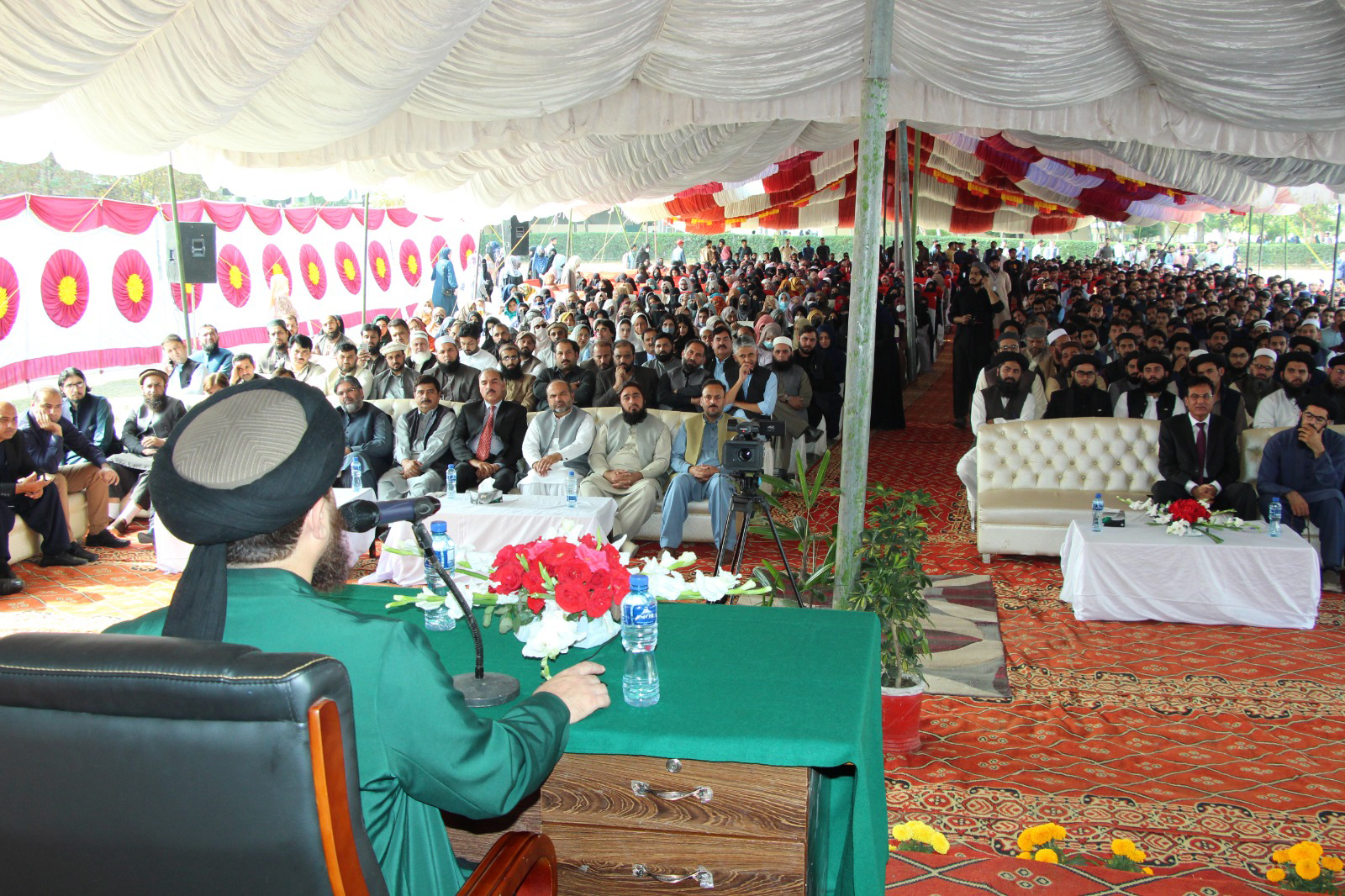 Chief guest Mufti Syed Adnan Kahail also thanked the Vice Chancellor Professor Dr. Shafiq ur Rehman for organizing the Grand Sirat Conference and said that the University of Haripur is doing commendable work on Sirat-e-Tayyaba.He highlighted the different aspects of two or four different problems in the society. He said that we are going through a very difficult situation in terms of problems. The current situation is very critical. We, as Muslims, have prepared many books on biography, but there is no action. Various poems and prose have been written on biography of the Prophet (peace and blessings of Allah be upon him) for 1400 years, but the reasons for our failure are that we do not follow the Sunnah.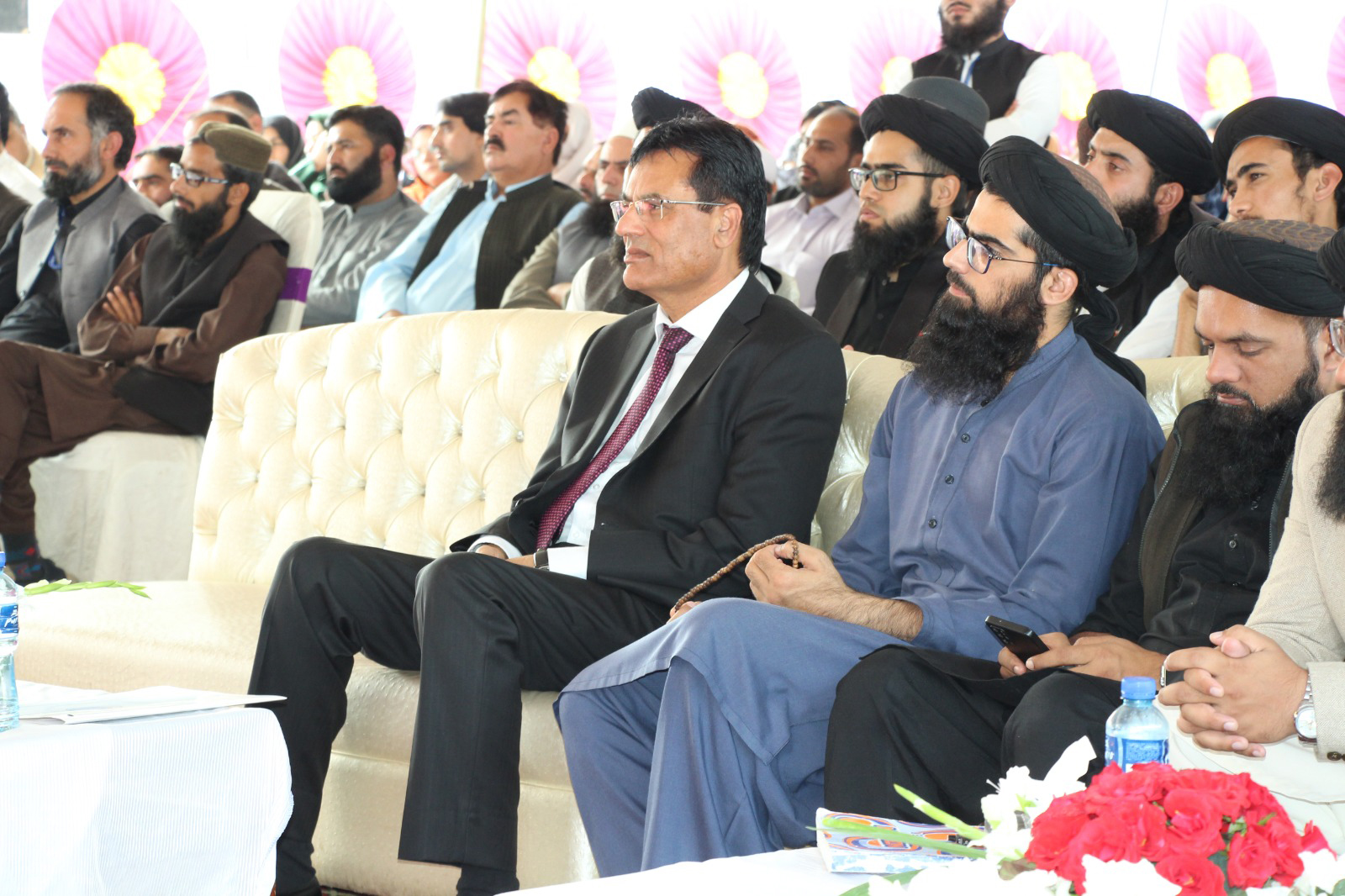 The reason for the bad economy is also the distance from the good life. From the good life of the Prophet (peace and blessings of Allah be upon him), all the ways of living life are clear to us, whether it is economic, political or marital life.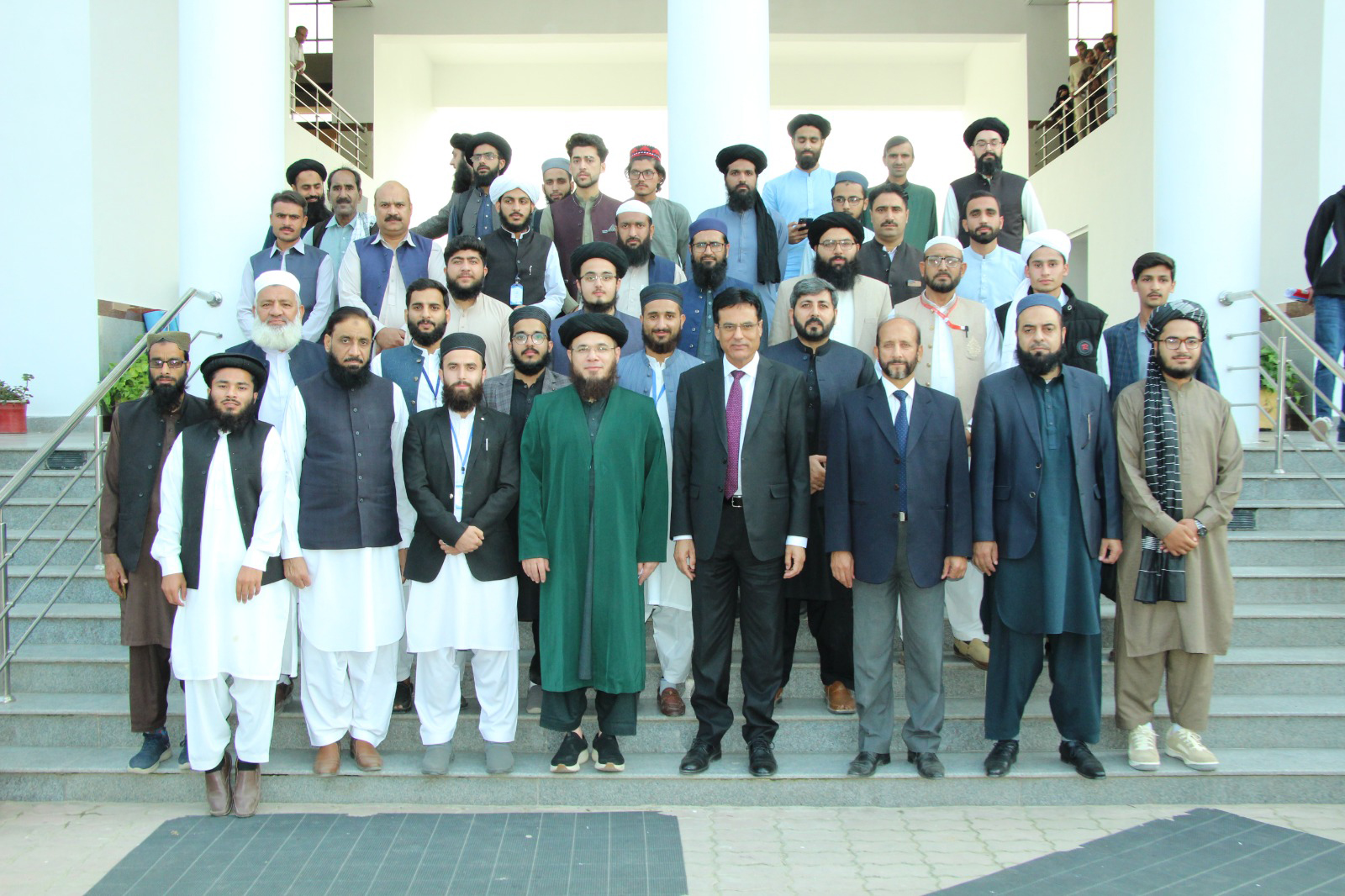 He also spoke about teachers and students and said that teacher-student relationship is very important. If teachers are taking steps for their well-being, they should accept and follow their instructions. Useful for If this relationship is established in the classrooms, the institution will develop a lot. I request the students to create an atmosphere where teachers are not afraid to explain something to them.
In the conference, certificates were given to Dr. Zia ur Rehman, Dr. Ikramuddin, Dr. Abid, Mufti Ehsan Azim, Mr. Ali Asghar , Mr. Abbas Ali , Dr. Muazuddin and other participants of Sirat Circle. The purpose of Al-Barhan Sirat Circle is to take the religion that exists in book form out of the books and implement it in the lives.
At the end of the conference, University of Haripur presented shield and gifts to Mufti Syed Adnan Kakakhail.
The University of Haripur, Khyber Pakhtunkhwa:
The guarantor of your bright future, the bearer of character, culture, and civilization!