Digi-Qabliyat UoH and Presidential Initiative on AI & Computing (PIAIC) Joined Hands Together to offer courses on Emerging Technologies
Digi-Qabliyat, an entrepreneurial initiative of Department of Information Technology at The University of Haripur signed an MoU with Presidential Initiative on artificial intelligence and computing (PIAIC) on January 5, 2023. Vice Chancellor, Prof. Shafique ur Rehman, Dean Faculty of Information Technology & Numerical Sciences, Prof Mukhtaj Khan, Registrar, Mr. Riaz Muhammad, Deputy Treasurer , Imran Muhammad, Focal Person HEC DLSEI Project, Dr. Muhammad Faizan Khan, Focal Person BIC, Mr. Maed Zaman, Chief Operating Officer PIAIC, Mr. Zia Khan, and COO Metaverse Mrs. Wania participated in the Ceremony, In this agreement they decided to offer courses leading to certifications at The University of Haripur in the field of Metaverse, Web 3.0, AI & Deep Learning, Cloud-Native Computing, Ambient Computing & IoT.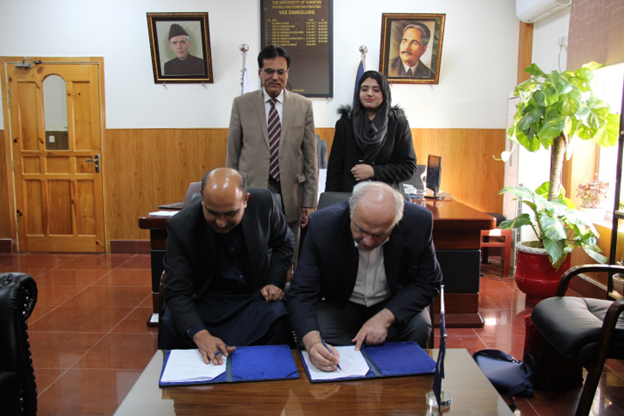 It was further discussed to train students for entrepreneurship through these emerging technologies as per aspiration of UOH to be an entrepreneurial University. The university of Haripur along-with PIAIC is committed to start the above-mentioned programs in the field of metaverse in the beginning and many more to come.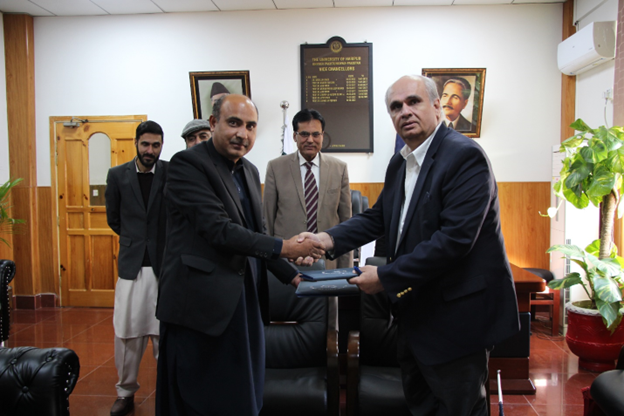 It will help to support the community of Haripur and this region in terms of skill-based education and globalization. The ceremony ended with high spirits and commitments for an entrepreneurial and technologically learned nation.