Memorandum of understanding (MOU) signed between University of Haripur (UOH) and Character Education Foundation (CEF)
Press Release (13-9-2023)
Memorandum of understanding (MOU) signed between University of Haripur (UOH) and Character Education Foundation (CEF)
According to UoH spokesperson, In this connection, a graceful ceremony was held at the University of Haripur. The Vice Chancellor University of Haripur Prof. Dr. Shafiq Ur Rehman along with his team including Dr. Junaid Akbar, Chairperson IRS, Director ORIC, Dr. Muhammad Jehangir and others and on behalf of Character Education Foundation, HoD Marketing Sadiq Ahmad, Parvez Khan, Tahir Nazir and others participated in the MoU signing ceremony.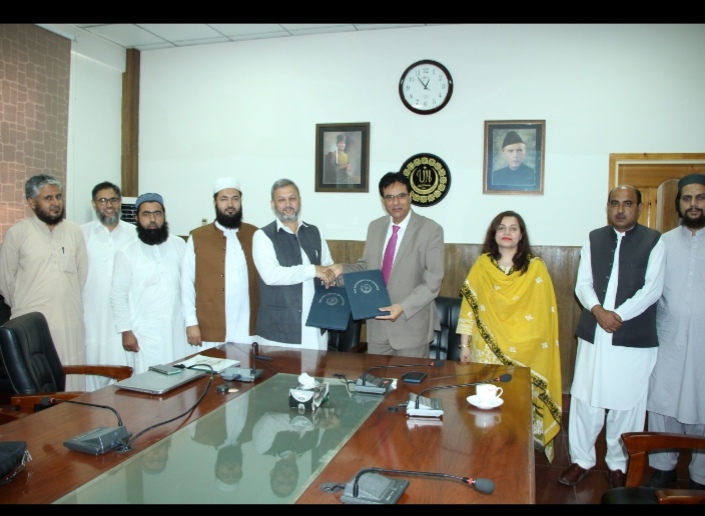 On behalf of the management of University of Haripur, honorable members were given a warm welcome .
The main objective of this MOU is to develop a vehicle for collaborative efforts between University of Haripur and CEF to develop faculty and students and can provide best practices in Quranic education, character education and community education. The parties agree that this MOU will provide the basis and framework for subsequent specific projects developed by R&D, academics and students of both institutions, worked on in other separate written agreements.
The scope of this agreement is not limited to all faculties, departments, centers, schools and programs within the main campus, sub-campus and affiliated educational institutions, but the institution is providing its services throughout the country.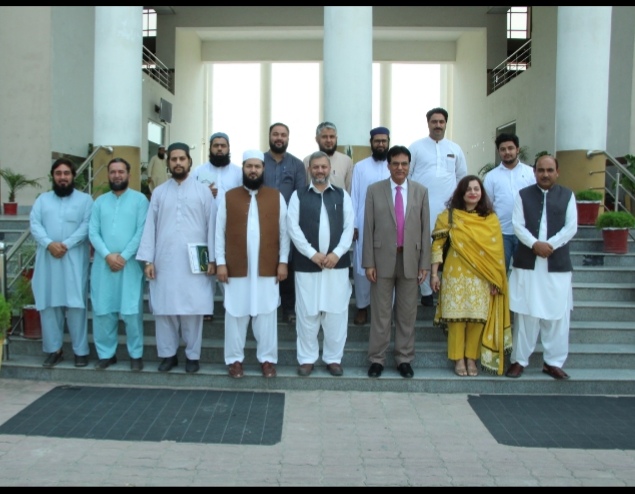 Vice Chancellor Prof. Dr. Shafiq ur Rehman, speaking at the event, said that he will provide every facility that will help students in character building, in becoming a good and civilized citizen, in highlighting leadership skills. He further said that the purpose of this agreement is not to put a burden on the students but to enlighten them with Quranic teachings so that their practical life can become better.
At the end of the ceremony, the Vice-Chancellor, Prof. Dr. Shafiq ur Rehman and the CEO, CEF, Mr. Nisar Ahmed signed the documents of the agreement.
Regards,
Public Relation Officer