MoU has been signed between University of Haripur and COMSATS University Islamabad, Abbottabad Campus
The signing ceremony of a Memorandum of Understanding (MoU) between University of Haripur and COMSATS University Islamabad, Abbottabad Campus marked a significant collaboration between the two esteemed institutions. The event was attended by key figures, including Vice Chancellor Professor Dr. Shafiqur Rehman from University of Haripur and Director Professor Dr. Maruf Shah from COMSATS University Abbottabad.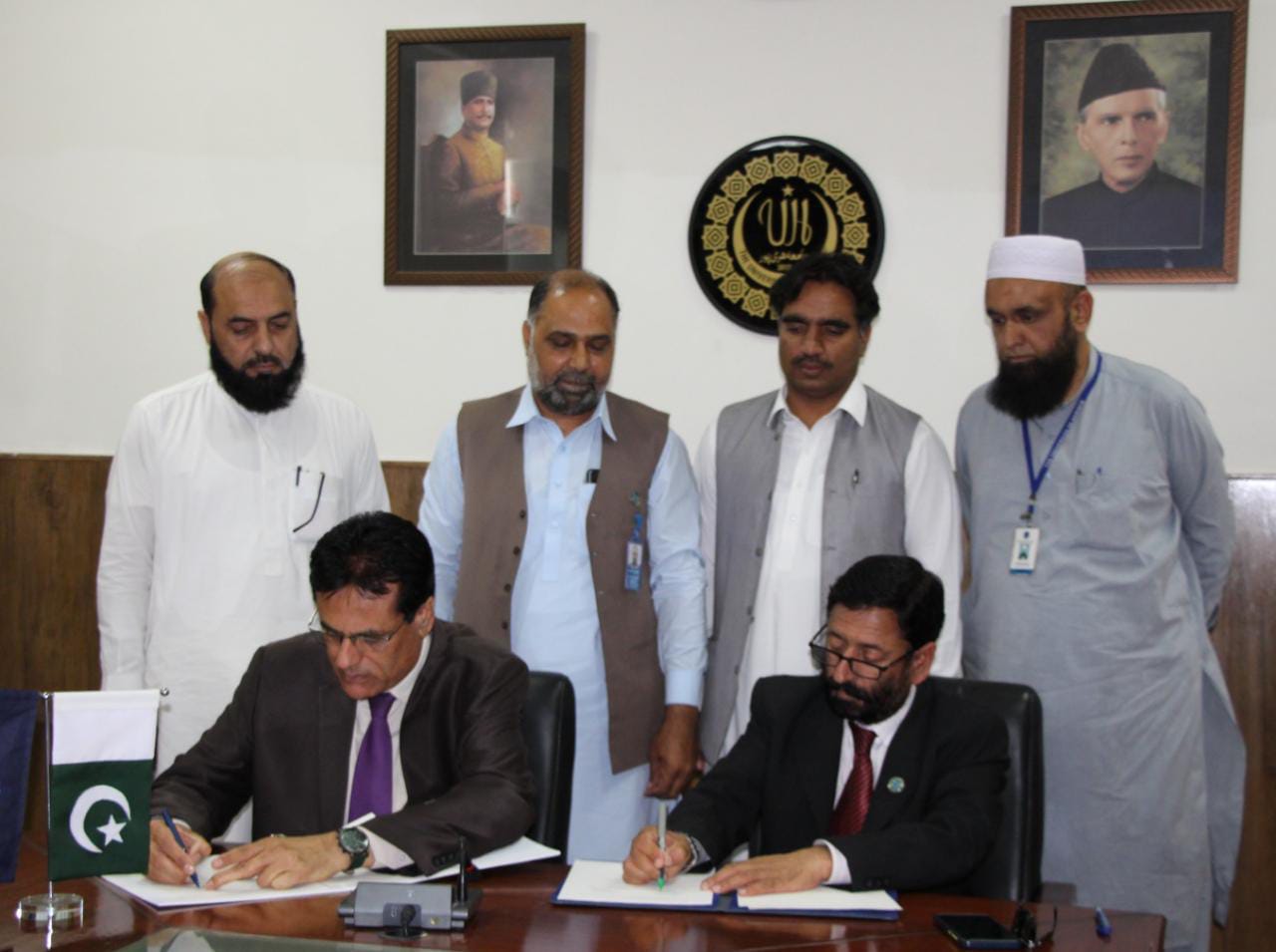 During the ceremony, the MoU was officially signed, symbolizing the commitment of both universities to work together in various areas. Notably, Haripur University Registrar Riyaz Muhammad and his team, as well as COMSATS University Additional Registrar Muhammad Naeem and his team, were also present to witness this momentous occasion.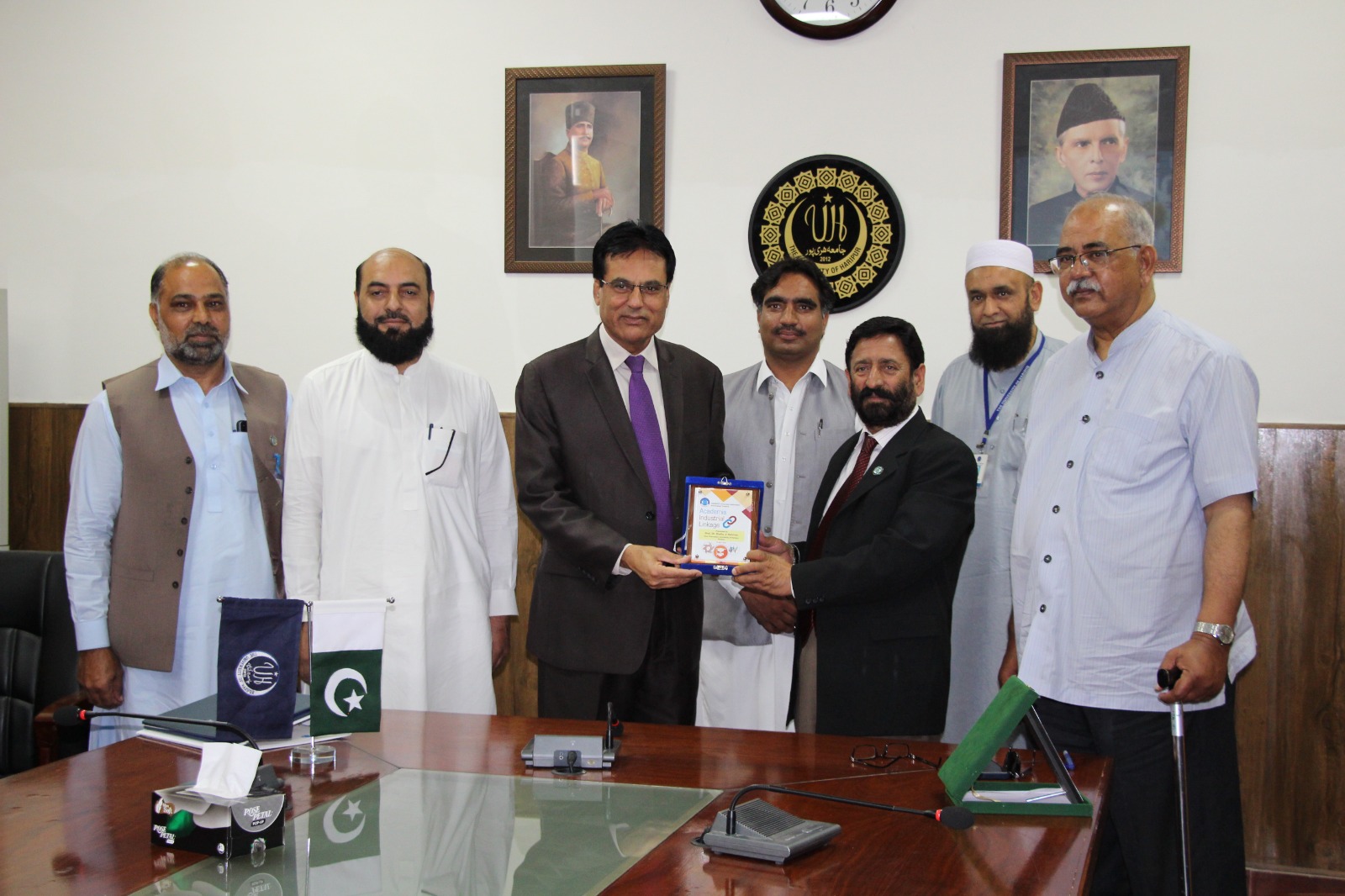 The MoU encompassed several significant points aimed at fostering cooperation and resource sharing between the two universities. Education and research were highlighted as key areas of collaboration, with provisions for faculty exchange, joint research projects, and student mentoring programs. These initiatives are expected to enhance the academic and research landscape of both institutions.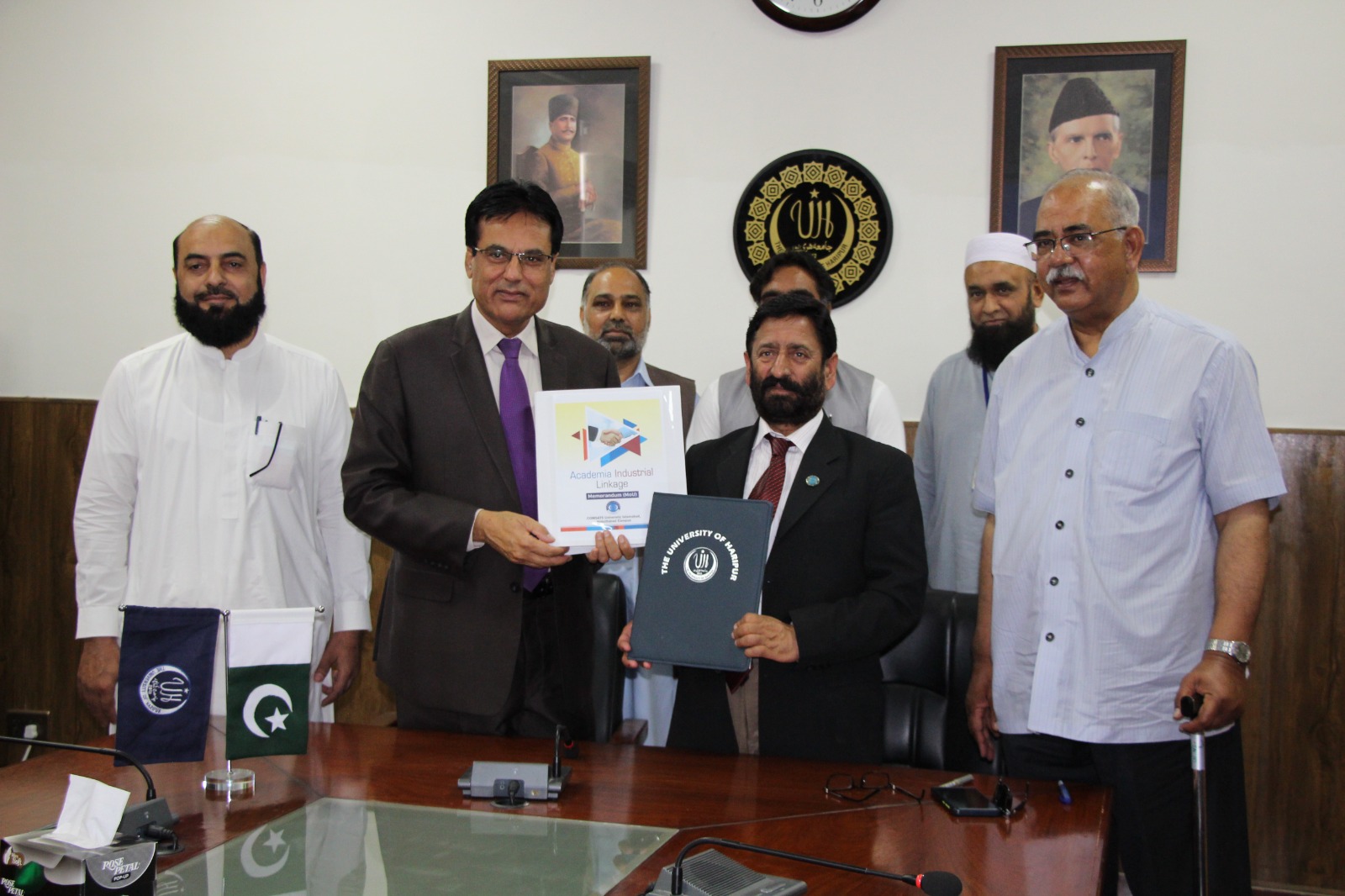 Expressing gratitude, Prof. Dr. Maruf Shah acknowledged Haripur University's role in facilitating this collaboration, emphasizing the regional significance of such a partnership. Prof. Dr. Shafiqur Rahman, the Vice Chancellor of Haripur University, reciprocated the appreciation and acknowledged the extensive cooperation between the two universities. He emphasized the far-reaching benefits of this collaboration, not only for the faculty and students of both institutions but also for the national educational landscape.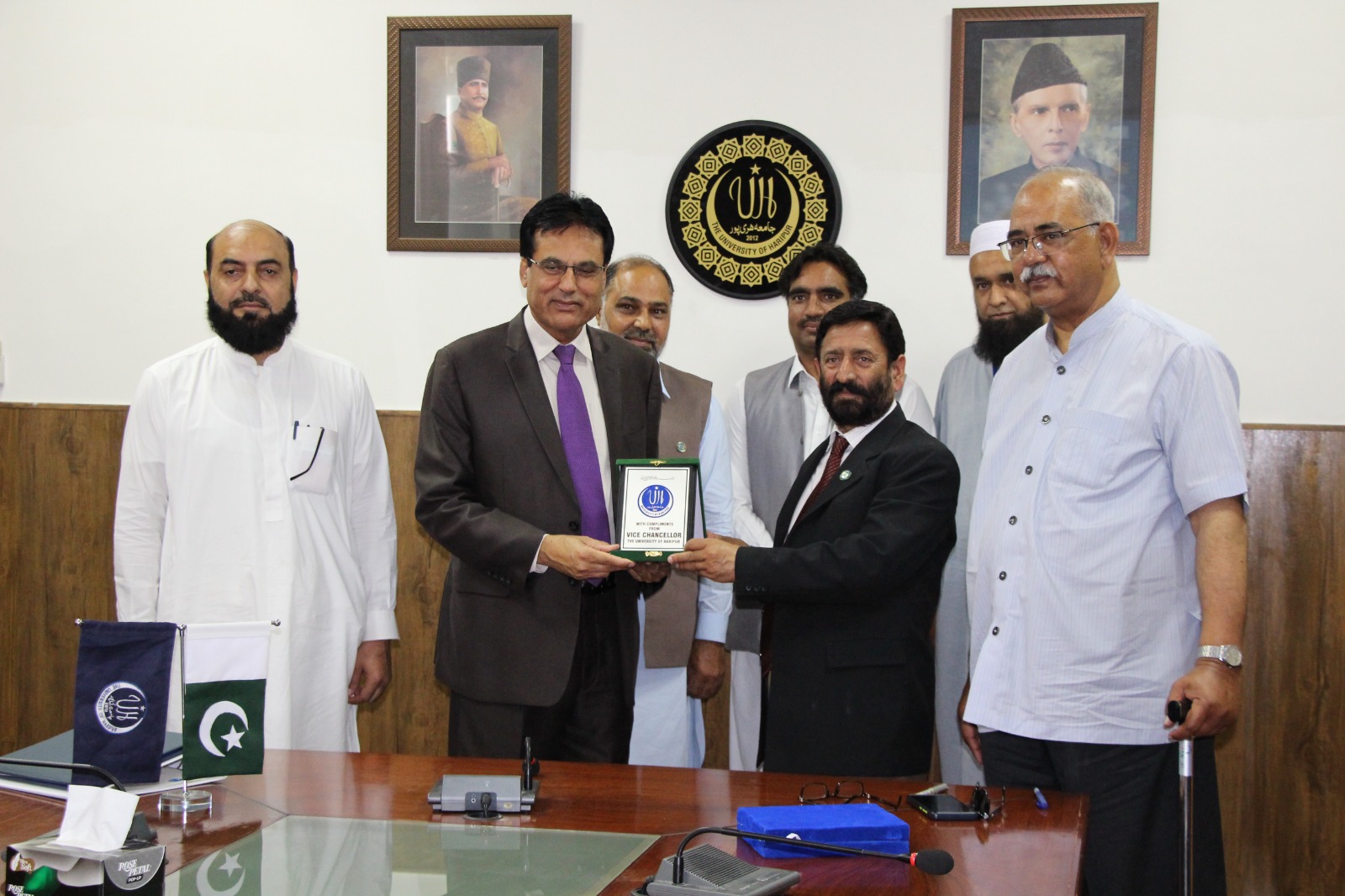 As the ceremony concluded, certificates and shields were exchanged as gestures of appreciation and recognition. A group photograph was taken, commemorating the beginning of a promising collaboration between University of Haripur and COMSATS University Abbottabad Campus.