University of Haripur Organized Youm-e-Takreem-e-Shuhadaa-e-Pakistan
Press Release
University of Haripur
May 25, 2023

Today, the University of Haripur held a noteworthy ceremony as part of a series of events commemorating the martyrs of Pakistan.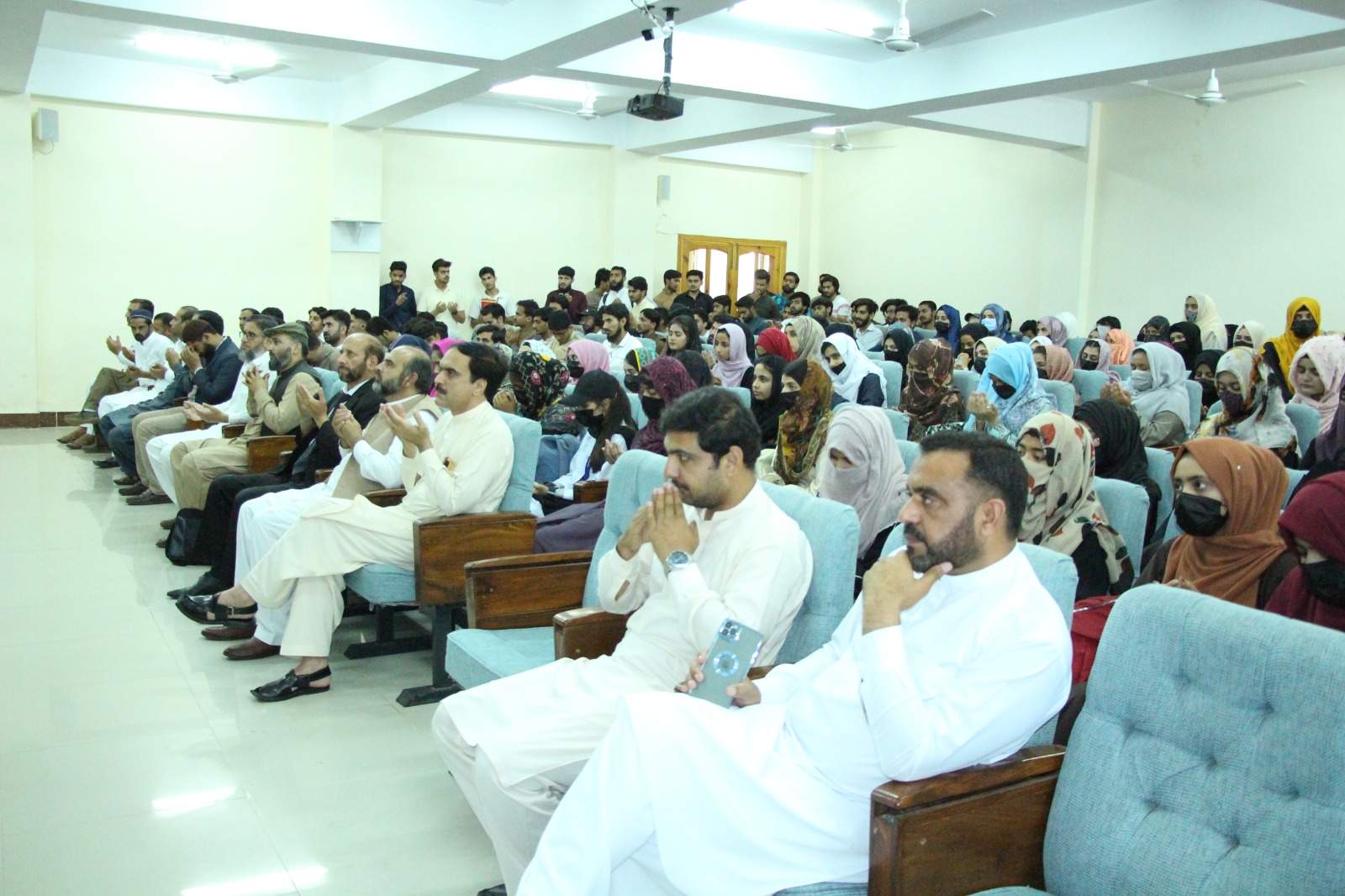 The ceremony was organized to praise the valor and sacrifices of those individuals who, from the inception of Pakistan until today, have laid down their lives to safeguard the theoretical and geographical boundaries of the nation, as well as the lives and property of its citizens. The ceremony commenced with the recitation of the Holy Quran, followed by speeches by Registrar Riaz Muhammad and Dr. Abdul Mohaimin, who highlighted the theme of the event. On this occasion, Dr. Ataullah also presented his poem in honor of the martyrs.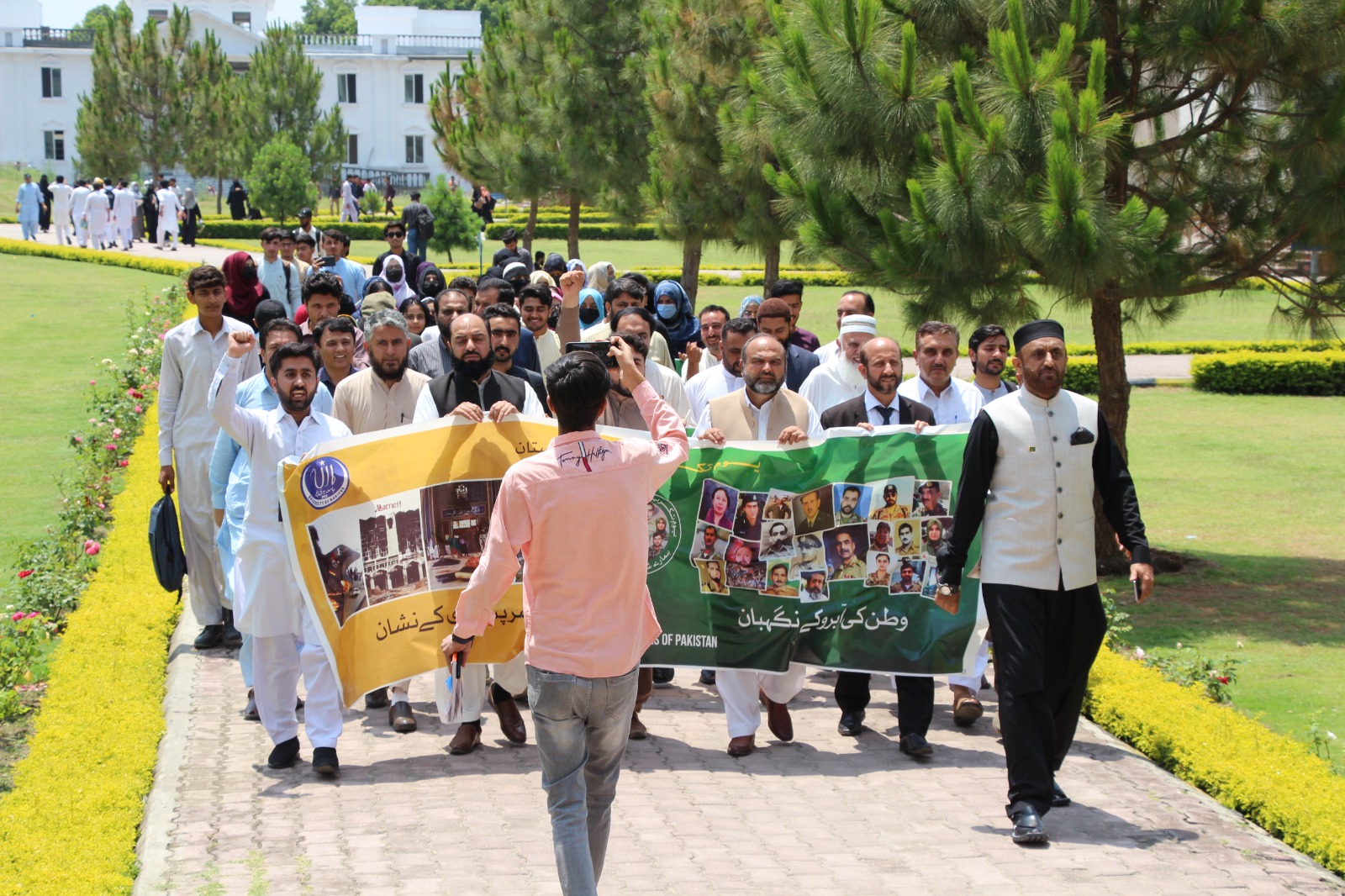 A large number of university professors, administrative officers, and students participated in the ceremony. Within the university, a dedicated wall was established to honor the martyrs of Pakistan. The program concluded with prayers and a group photograph.