The University of Haripur Hosts Two-Day Blood Donation Camp
The Department of Medical Laboratory Technology (MLT) and Save the Mother Trust (SMT) Haripur at the University of Haripur joined forces to organize a two-day blood donation camp on campus. The event, held on May 22 and 23, aimed to raise awareness about the importance of blood donation, thalassemia screening and encourage voluntary participation among students, faculty, and the university community. The blood donation camp, held at the university premises, witnessed a remarkable turnout of 160 donors who selflessly contributed their blood to Thalassemia patients. The event marked an outstanding success as it achieved its primary objective of promoting a culture of blood donation while ensuring a safe and comfortable experience for donors with the help of skilled medical staff.
Under the dynamic leadership of the Chairman MLT, Dr. Sadiq Noor Khan, and the SMT Focal person, Mr. Shoaib, with their organizing teams meticulously planned and executed the camp, leaving no stone unturned to make it a resounding success. The Department of MLT and the SMT expressed their gratitude to the university administration for supporting the event.
Their contributions in terms of resources and appreciation visit by the University Registrar, Mr. Riaz Muhammad, to the inauguration ceremony played a vital role in making the blood donation camp a memorable and impactful event. Charmain MLT also appreciated the efforts of Clinical Lab Scientific Society and volunteer services of MLT and other students which made the event successful.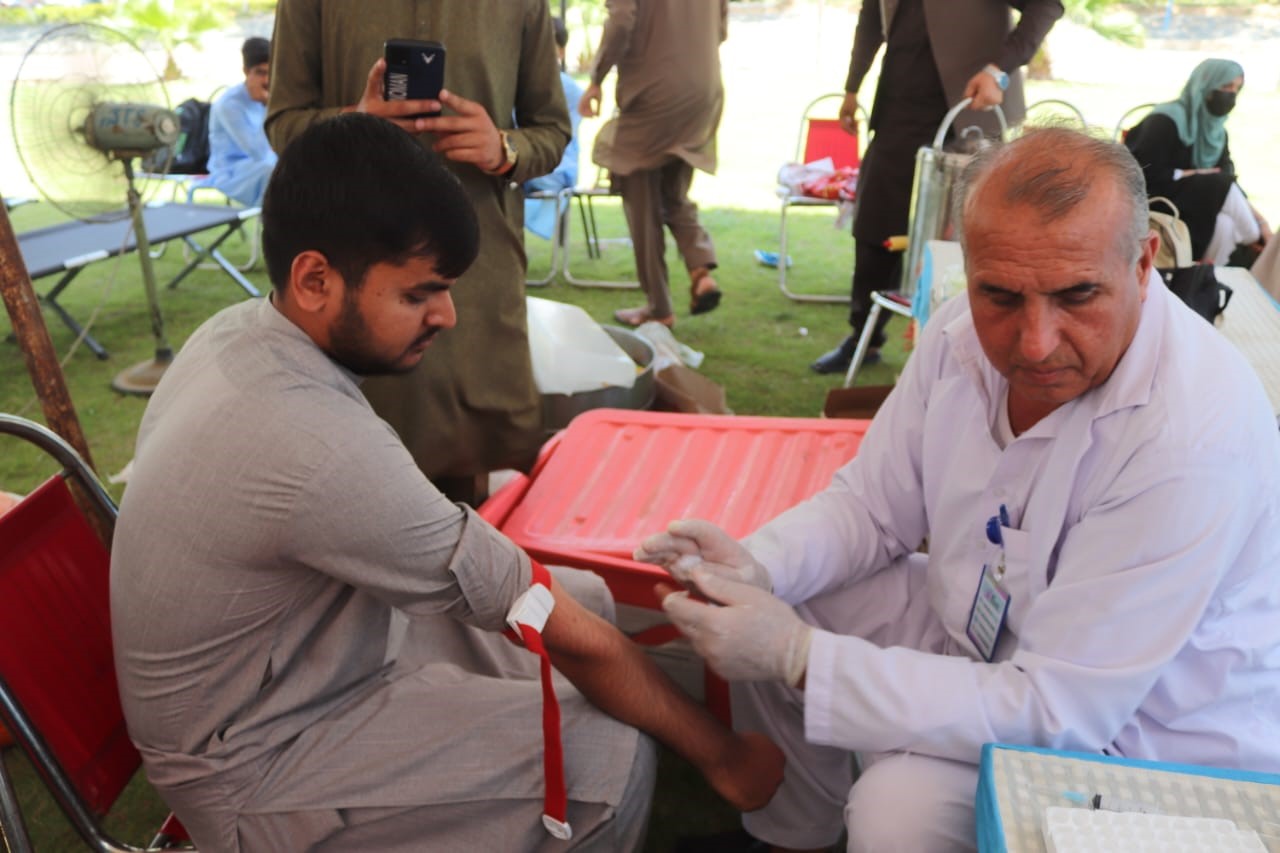 The two-day blood donation camp at the University of Haripur serves as a testament to the power of collective efforts and the impact that a dedicated community can make on saving lives. The event sets a precedent for future initiatives and reinforces the university's commitment to promoting humanitarian causes.