Department of Medical Lab Technology in Collaboration with SMT & DHQ hospital Haripur Organized Two Day Blood Donation Camp for thalassemia patients
Department of Medical Lab Technology, The University of Haripur Organized two Day blood donation camp 15th -16th June 2022. During the day first an awareness session regarding prevention, control and treatment of thalassemia was led by Dr. Muhammad Idris (Clinical Hematologist, Ayub Teaching Hospital Abbottabad) and Dr. Sadiq Noor Khan (Chairman, Department of Medical Lab Technology). The chairman department of medical lab technology motivated the students to fully participate in such a noble activity.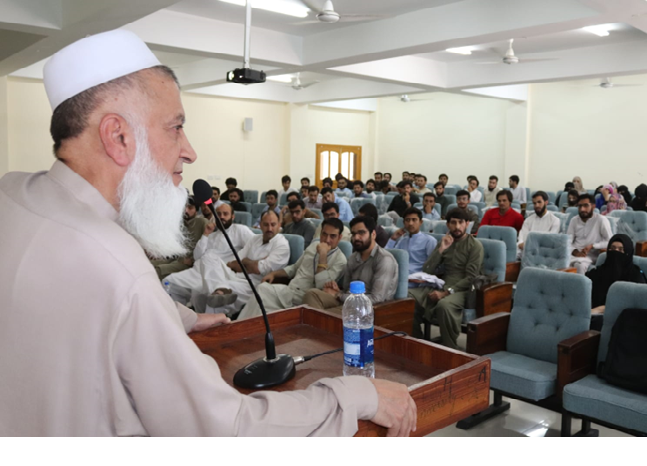 Approximately 114 blood units were donated by students from different departments for thalassemia patients registered at SMT Welfare hospital and DHQ Hospital Haripur.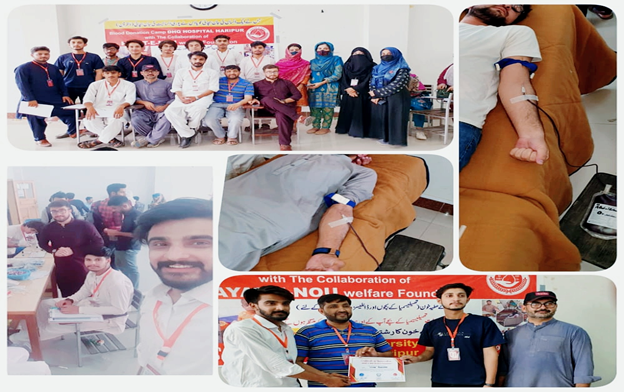 The students from 6th semester department of MLT voluntarily facilitated the subject activity.
The Chairman Department of Medical Lab Technology appreciated the efforts of event organizers and team for facilitating healthy activities.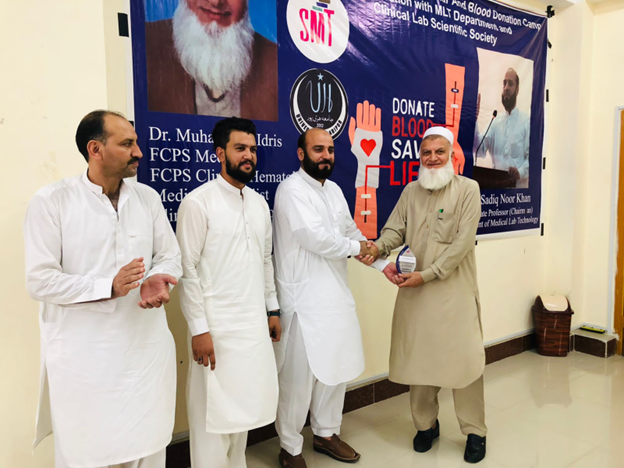 Event Organizing Team
Mr. Naeem Bukhari
Dr. Ghuffran Uddin