Two Days Blood Donation Camp at the University of Haripur organized by SMT & Department of MLT
The Department of Medical Lab Technology (MLT) in collaboration with Save the Mother Trust (SMT) organized two days blood donation camp on December 13th and 14th at The University of Haripur to help the Thalassemia patients.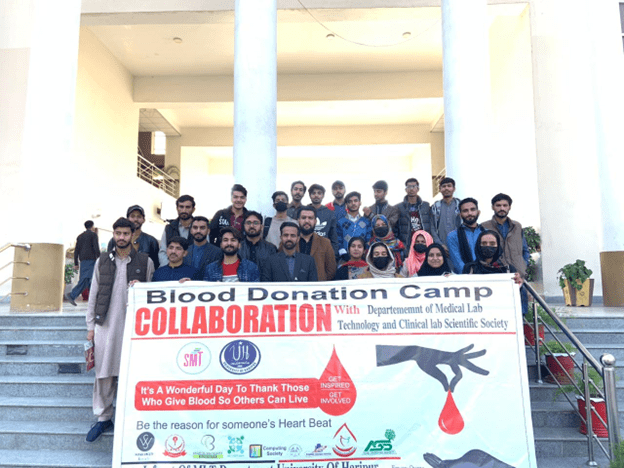 The blood donation camp was supervised by Dr Ghufran Uddin, Assistant Professor MLT and Mr Shaoib (Chief Organizer SMT) to ensure a healthy and safe procedure of blood collection under standard protocol. The SMT staff and senior students enrolled at Department of MLT actively participated in the donation camp where students of various departments, faculty, and staff voluntarily donated blood.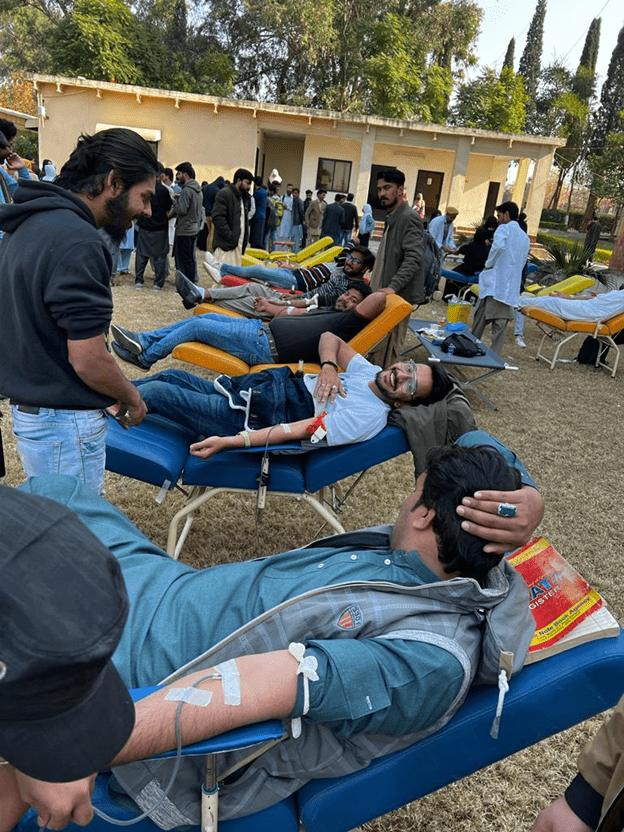 A complete blood profile was performed for all volunteers along with body weight and medical history and those fulfilling donor's criteria were processed for donation. A total of 113 blood bags were collected that will be screened for blood borne pathogens and a safe blood will be used for thalassemia patients at SMT. The Honorable Vice Chancellor also visited the donation camp on second day and appreciated the efforts of SMT, Department of MLT and volunteer organizers who put efforts together for this noble service to community. The VC also advised to award certificate to volunteer donors and organizers and emphasized that such events should be organized frequently.