Haripur Chamber of Commerce and Industries (HCCI) Delegation visited The University of Haripur
A representative delegation of Haripur Chamber of commerce visited University Of Haripur agreeing on mutual collaboration and cooperation between The University and academia. According to the details the leading delegation of Haripur Chamber of Commerce and Industries visited University of Haripur and meet with the Vice Chancellor Professor Shafique ur Rahman the delegation included Chamber President Tayyab Khan Swati former president Safir Akhter And Senior management of the university were also present in the meeting including Registrar Riaz Muhammad Chairman Biology Department Dr. Aziz Ullah, Director Admin Muhammad Iqbal Focal Person University-Industry Linakages, Mr. Waqas Ali, The meeting discussed various possibilities of bilateral cooperation and agreed on the following issues.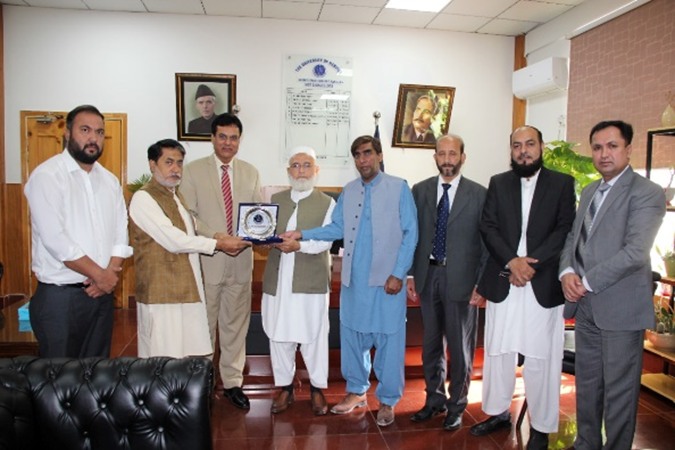 University Of Haripur will establish a consortium comprising of Hatter Industry, Abbottabad University (AUST) Pak Austria Institute (PAFIAST), Hazara University, Swabi University Compsats University etc. in which the best collaboration between industry and academia will be planned in this regard research and practical work will be done on the challenges and their appropriate solutions. University of Haripur will create a District Potential Cell and in collaboration with the Chamber will Develop a database on available and future potential business industry, minerals, employment opportunities in district Haripur The Vice Chancellor said that the university plans to establish an excellent laboratory with reference to minerals, Haripur chamber of commerce suggested that university of Haripur should start research on the importance of vitamin D in cancer.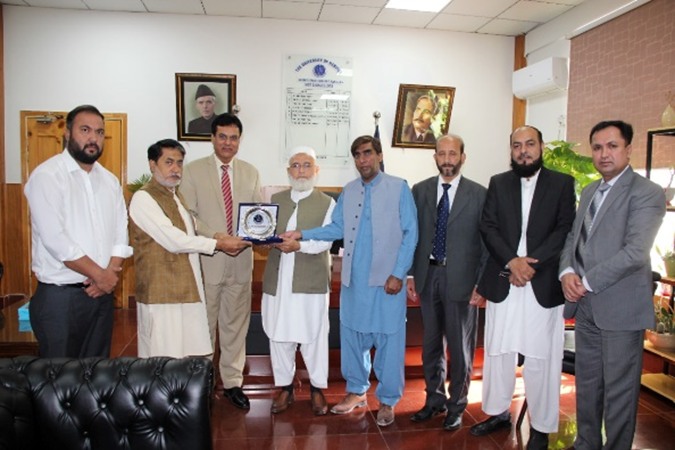 Haripur chamber of commerce will fully cooperate in this regard which was agreed upon at the coming days various groups will be formed between the two institutions to plan and work with full cooperation.