17th Meeting of The University of Haripur Academic Council
The 17th meeting of The University of Haripur Academic Council was held on September 07, 2022 in the Vice Chancellor's Secretariat. The meeting was chaired by Prof. Dr. Shafiq Ur Rehman, the Vice Chancellor of The University of Haripur. Prof. Dr. Abid Farid (Pro-Vice Chancellor), Dean of Social and Administrative Sciences (Prof. Dr. Amara Gul), Chairpersons/Heads of the Departments along with co-opted members attended the meeting.
Due to advancement and diversity in academic programs offered by the University and for enhancing the quality of learning by allowing greater freedom and scope for designing and delivering a variety of courses, there was a long felt need for the implementation of semester system in its true sense in the University. For this purpose, the Academic Council has approved "The University of Haripur Semester Rules and Regulations (Revised – 2022) for Undergraduate Academic Programs", proposed by the Semester Rules and Regulations Review Committee which include several latest incorporations for the first time including the pivotal role of Academic Advisor, Departmental Academic Committee (DAC), mechanism for conduction of Research Project and its evaluation, transfer of credit hours and alike.
Serving with the motto of "Facilitators of Providing Quality Education", the Vice Chancellor highlighted the importance of Online and Distance Learning as it is the need of the modern era which allows students to access numerous learning tools using minimum financial resources. In this regard, the Academic Council adopted the Higher Education Commission's Online and Distance Learning (ODL) Policy for the University. The Academic Council also approved the scholarship/reimbursement for siblings, as "50% amount from the tuition fee will be reimbursed to one student only."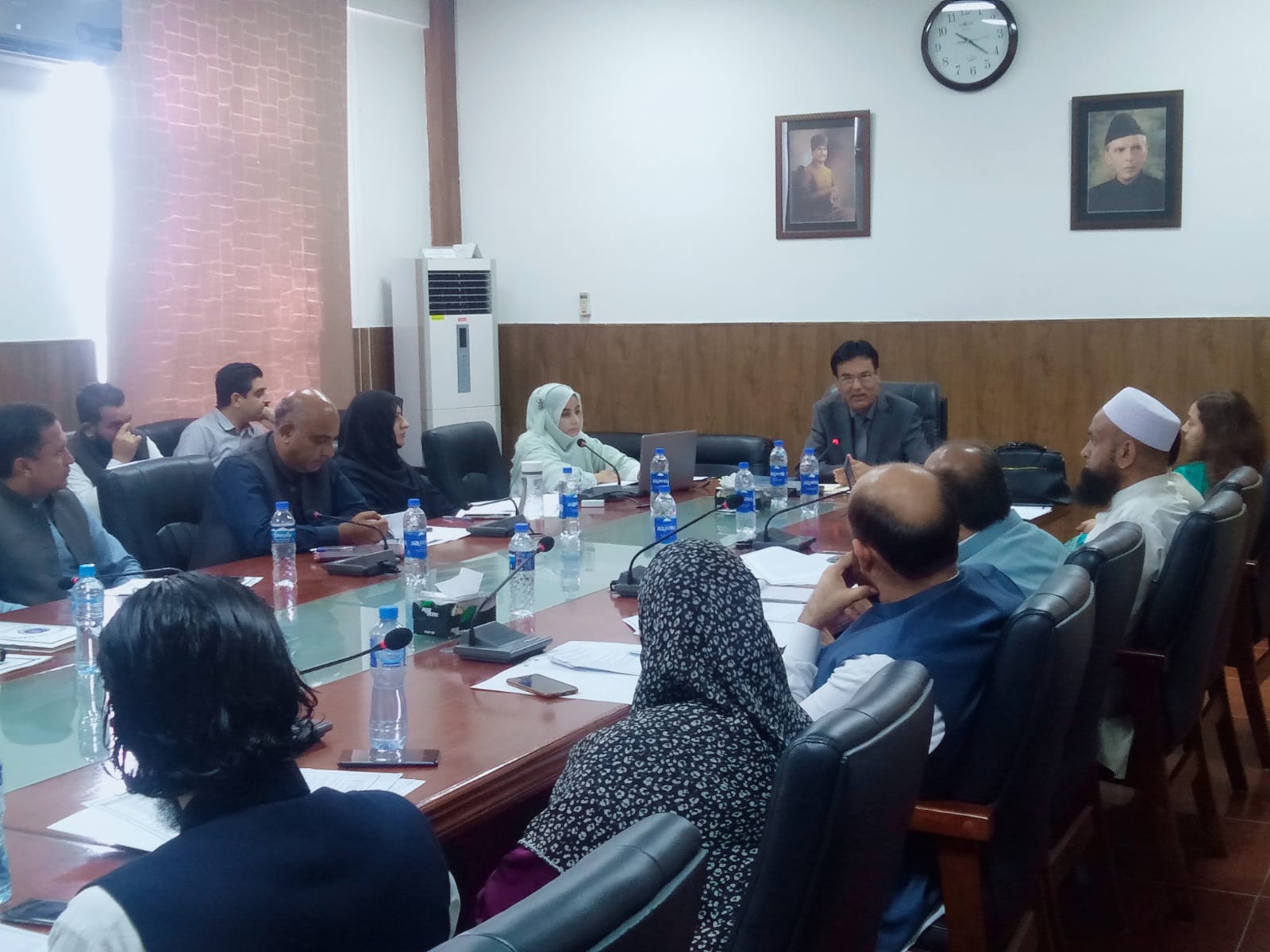 At the end, the whole House appreciated the extensive efforts of the members of "The University of Haripur Semester Rules and Regulations Review Committee" including Mr. Riaz Muhammad (Registrar), Dr. Shiraz Khan (Director Affiliated Institutions), Dr. Zahoor Ahmed (Director, Undergraduate Studies), Dr. Sami Ullah Khan (Director, ASRB), Dr. Zia ur Rahman (Controller of Examinations) and Ms. Memoona Bibi (Assistant Registrar-Academics). The Vice Chancellor also appreciated the dedicated efforts of the Registrar Office-Academic Section for organizing the meeting successfully.