Dengue Awareness Campaign Organized by Department of Microbiology, The University of Haripur
Department of Microbiology conducted Dengue awareness campaign in The University of Haripur on 30th Dec, 2021 that included seminar and other activities like awareness walk, scientific model, poster , painting and photography competition.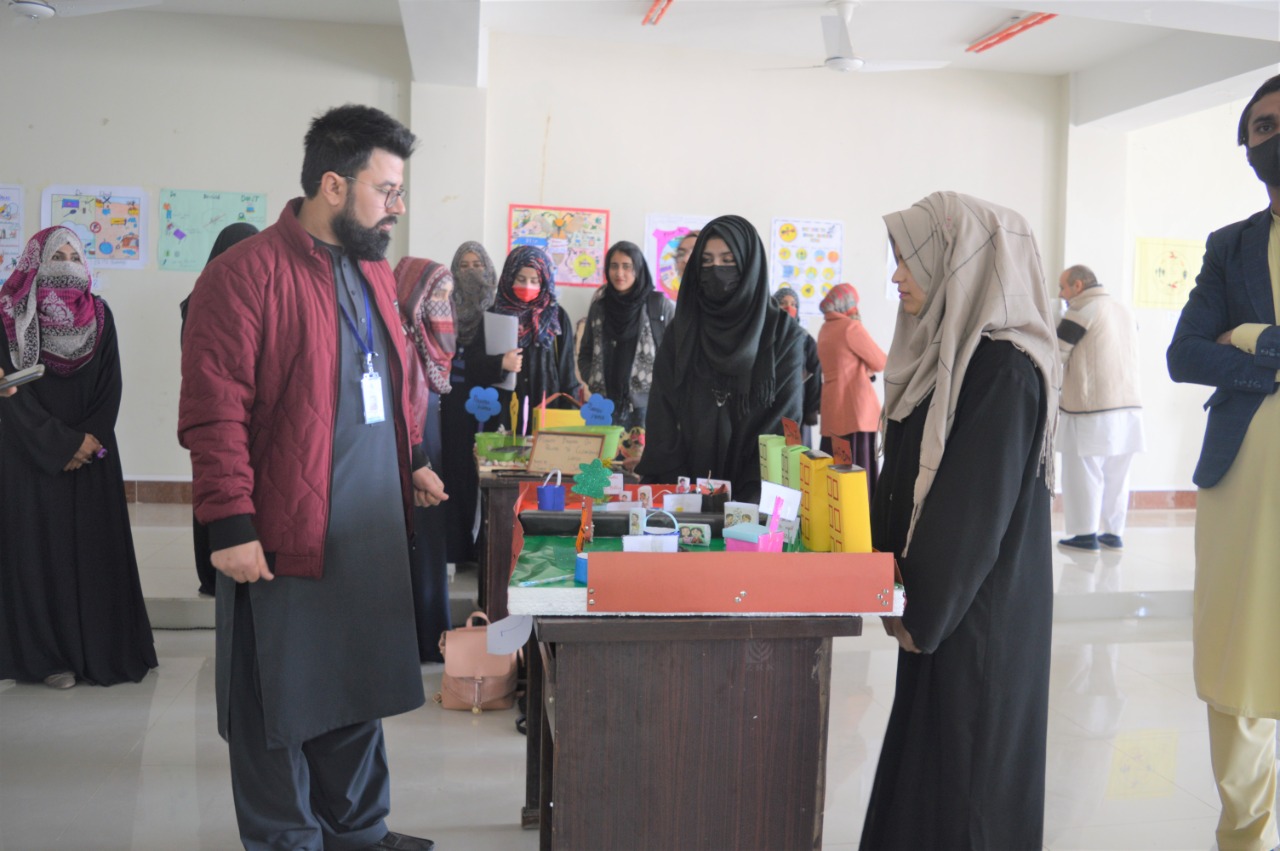 Event was mentored by chairperson Dr Syed Mohammad Ali along with faculty organizers Dr Tabeer, Dr Rafique, Dr Adnan and Ms. Maria.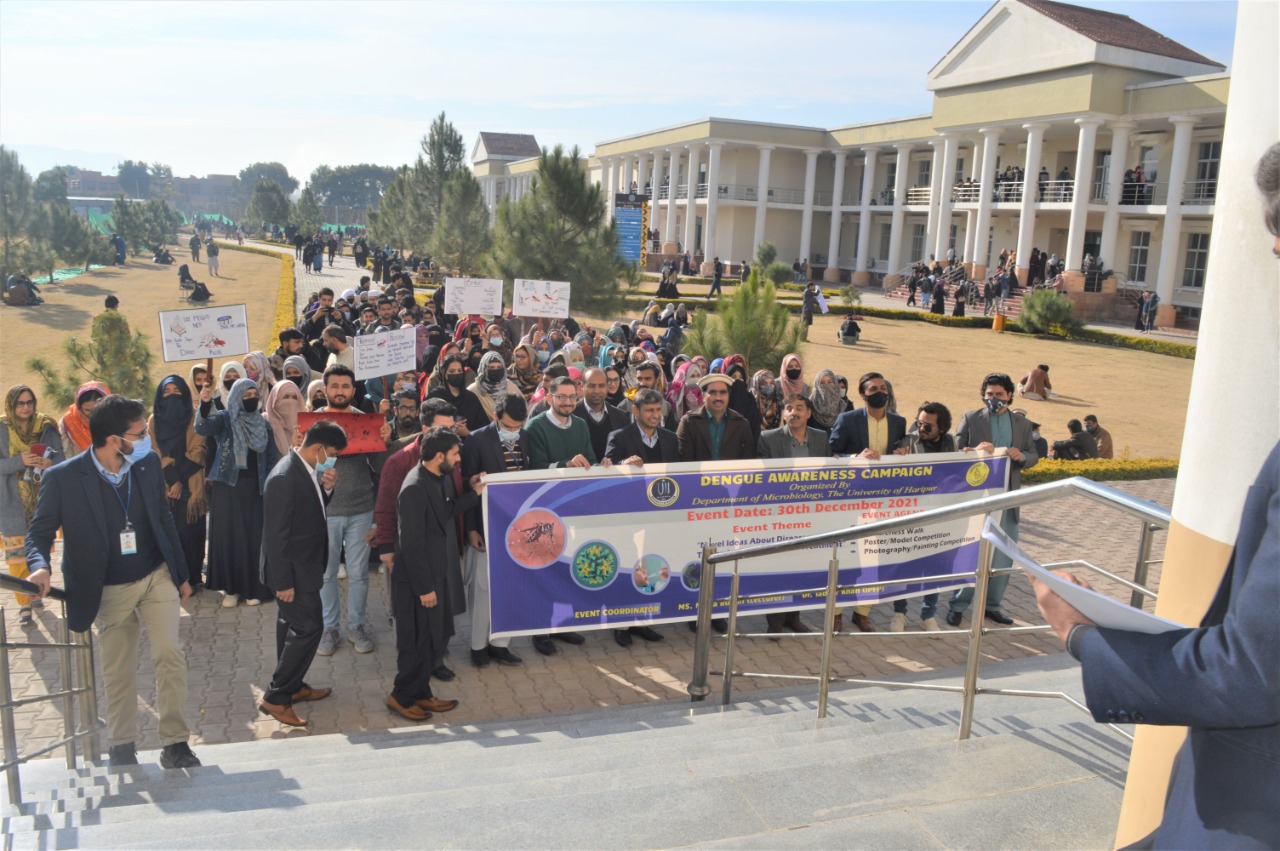 Event started with the Awareness walk conducted up to university gate accompanied by chairperson and faculty members from different departments of the university. Students walked with the banners and plycards in their hands displaying the different messages about dengue fever. Students also distributed pamphlets in the university for awareness about the disease.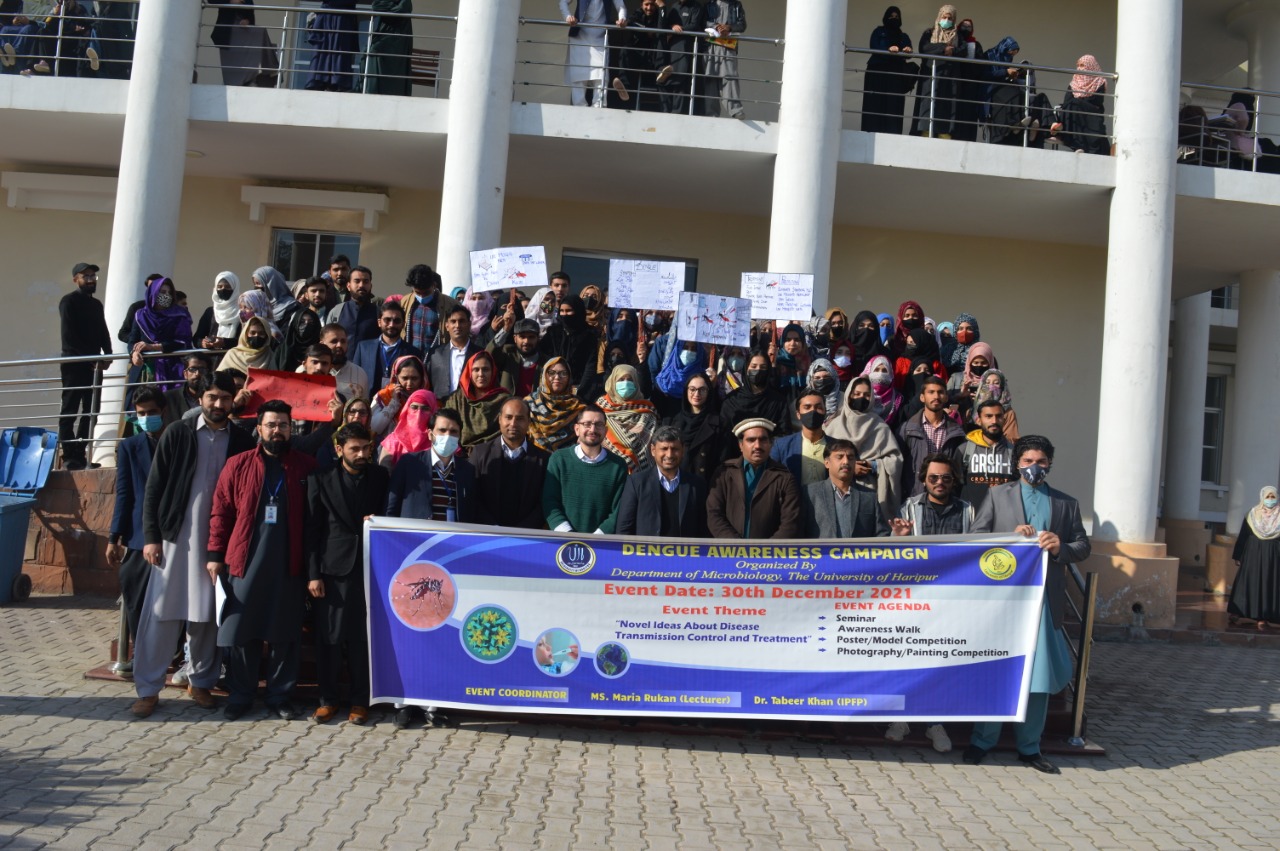 Seminar session was started with the recitation of Holy Quran after walk at seminar hall of the University. Dr Omer, Incharge Infectious Diseases Lab of Holy Family Hospital, Islamabad talked about Dengue and discussed about the challenges and risks of the disease. Chairman, Department of Microbiology appreciated and presented the shield to the guest speaker.